From cancelling its yearly show, hiring its first transgender model to getting called out by The Model Alliance, Victoria's Secret has been in the limelight the past week for several reasons
It hasn't been a great year for Victoria's Secret. Its 2018 fashion show garnered the lowest ratings ever, and the numbers have consistently dropped by millions each year since 2013. Sales have slipped, its overtly sexualised ads hit all the wrong notes, and the controversial comments from its chief marketing officer definitely didn't help. But the lingerie brand has been making the headlines the past week for a number of reasons, starting from the cancellation of its highly publicised show cancelled, according to model Shanina Shaik.
Below, we fill you in with everything that has happened the past week:
Victoria's Secret Fashion Show 2019 is cancelled
As reported earlier, model and longtime ambassador Shanina Shaik revealed in an interview with The Daily Telegraph that Victoria's Secret show won't be happening this year. "It's something I'm not used to because every year around this time I'm training like an angel. But I'm sure in the future something will happen, which I'm pretty sure about. I'm sure they're trying to work on branding and new ways to do the show because it's the best show in the world," she added. Although no clear reasons were given as to why the event—which has run for over 20 years—is cancelled, changes were anticipated as Leslie Wexner, the CEO of its parent company L Brands announced that the show wouldn't be broadcast on television back in May.
The brand hires its first transgender model
Less than a week after news of the show cancellation made waves, it's been revealed that the brand has hired its first transgender model, Valentino Sampaio. The Brazilian model took to Instagram to share a behind-the-scenes photo for an upcoming VS campaign, which sparked quite a huge reaction on social media. The move comes after comments made by its chief marketing officer Ed Razek who addressed the show's lack of (size) inclusivity. In an interview with Vogue last year, he said: "It's like, why doesn't your show do this? Shouldn't you have transsexuals in the show?" "No. No, I don't think we should. Well, why not? Because the show is a fantasy. It's a 42-minute entertainment special. That's what it is." While he apologised for his comments after, it was too little too late.
The Model Alliance calls out Victoria's Secret
In an open letter written by the Model Alliance (and co-signed by Time's Up, supermodels Christy Turlington Burns, Doutzen Kroes, Milla Jovovich and more) and addressed to Victoria's Secret CEO John Mehas, the organisation wrote: "We are writing today to express our concern for the safety and wellbeing of the models and young women who aspire to model for Victoria's Secret. In the past few weeks, we have heard numerous allegations of sexual assault, alleged rape, and sex trafficking of models and aspiring models. While these allegations may not have been aimed at Victoria's Secret directly, it is clear that your company has a crucial role to play in remedying the situation. From the headlines about L Brands CEO Leslie Wexner's close friend and associate, Jeffrey Epstein, to the allegations of sexual misconduct by photographers Timur Emek, David Bellemere, and Greg Kadel, it is deeply disturbing that these men appear to have leveraged their working relationships with Victoria's Secret to lure and abuse vulnerable girls. These stories are gut-wrenching and hit close to home for many of us who have encountered these kinds of abuses that are too often tolerated in our industry. We stand with the courageous women who have come forward and shared their stories, despite fears of retaliation or harm to their careers. It breaks our hearts to keep hearing these stories. We can and must do better. It is time for RESPECT."
A Victoria's Secret spokesperson told Elle.com that "we are always concerned about the welfare of our models and want to continue to have dialogue with the Model Alliance and others to accomplish meaningful progress in the industry."
Chief marketing officer Edward Razek resigns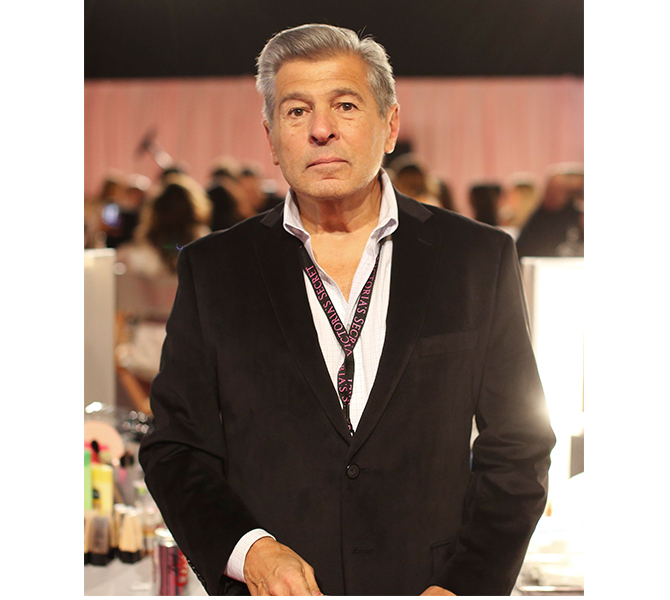 According to an internal memo distributed by CEO Les Wexner, Ed Razek, the controversial chief marketing officer of Victoria's Secret parent company, L Brands, is reportedly retiring. He never fully recovered ever since his interview—perceived as discriminatory towards curvy and transgender models—was published in November 2018. The timing of his departure seemed ironic, as the announcement was made after the brand was reported to hire its first-ever transgender model. Is the brand undergoing a major overhaul? Guess we'll have to wait and see.