All the news, launches and collections you may have missed in fashion this week. Never miss the buzz when you have us!
Adidas and Prada releases new colourways for its sneakers
There's more to the Adidas x Prada sneakers than just two of your favourite brands collaborating. The A+P Luna Rossa 21 sneakers were initially crafted for sailing as a sport, but now it's available in two new colourways for different reasons. One, the grey option is a lifestyle version of the ones worn by the Luna Rossa Prada Pirelli team when they won the Prada Cup. The all-black version with a subtle tonal make-up, on the other hand, is a tribute to the two brands and their history.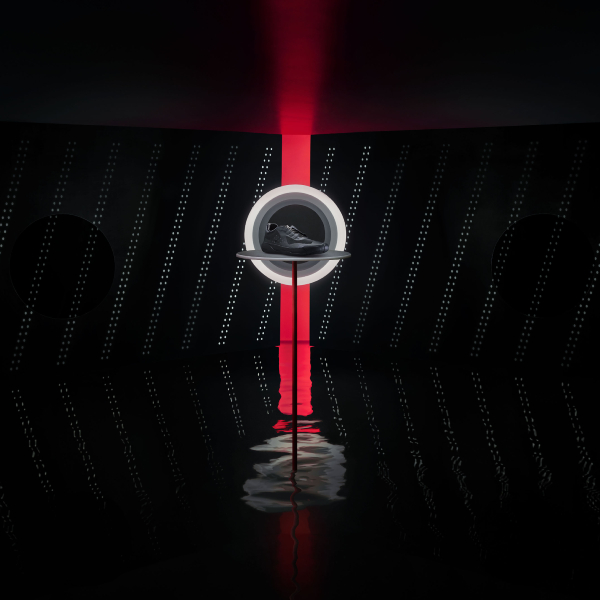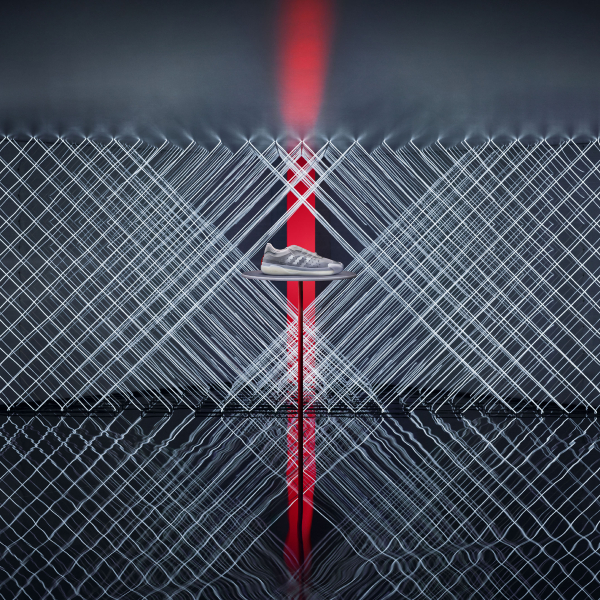 Heritage aside, the A+P Luna Rossa 21 sneakers follows the aesthetic codes of the AC75 Luna Rossa boat too, found via the silhouette where the upper is made using a series of high-performance recycled materials (PrimeGreen). It's complemented by a hydrophobic E-TPU outer shell, an ergonomically designed EVA tongue, a specially crafted speed lacing system, and a perforated synthetic suede inner saddle. With a base that is a perforated Boost midsole and a wrap-around outsole, topped with the sneaker's performance-inspired chassis, you'll feel immense freedom of movement meets comfort. Moreover, the A+P Luna Rossa 21 comes with a water-resistant pouch bag to ensure protection of these unique shoes. 
Both colourways of the A+P Luna Rossa 21 sneakers is now available via Prada boutiques, adidas flagship stores, prada.com and adidas.com
Meet Louis Vuitton's new faces for the LV Squad sneaker and LV Sunset mule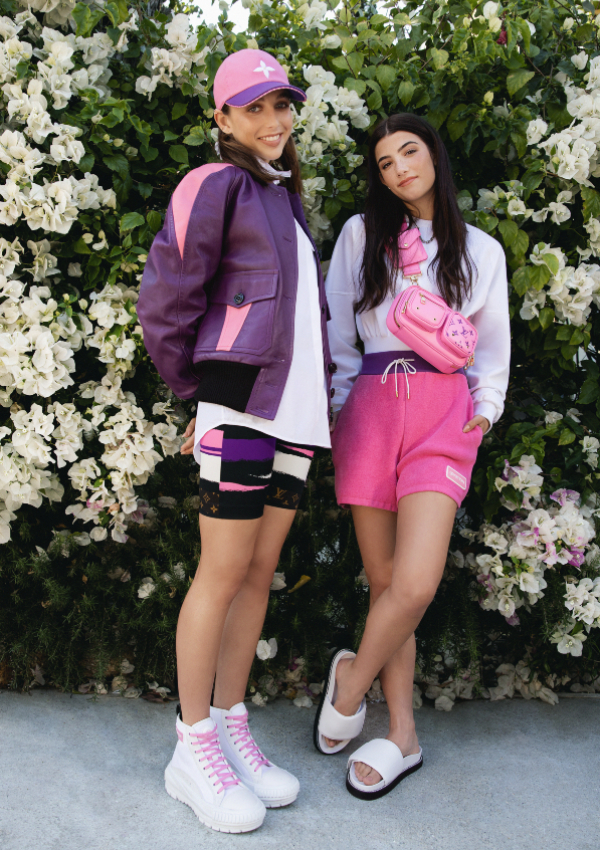 The debut of Louis Vuitton's iconic LV Squad sneaker and LV Sunset mule is accompanied by the unveiling of the personalities fronting this new campaign, as part of the house's Pre-Fall 2021 collection. The brand's picks: Internet personality Emma Chamberlain and TikTok star Charli D'Amelio. It comes as no surprise as Nicolas Ghesquière designed both shoes to emulate a style that's contemporary yet sophisticated, casual yet easy to mix and match with anyone's wardrobe. And Chamberlain and D'Amelio aptly represents that very nature: young, contemporary and vibrant. 
The LV Squad sneaker comes in a range of colours, from black, white and pink for the high-top versions, to a white low-top alternative. Due to its signature print that contrasts the cotton canvas, they're a pair of eye-catching kicks. Moreover, the third design—white canvas with leather features—has a rubber tag that matches the vibrant laces that come in blue, green or pink. As for the LV Sunset mule, colour options are aplenty: violet, green, blue, black and white—all with a Louis Vuitton rubber label. Plus, they're extremely comfortable as it's made in smooth calfskin and holds an oversized padded, adjustable Velcro strap.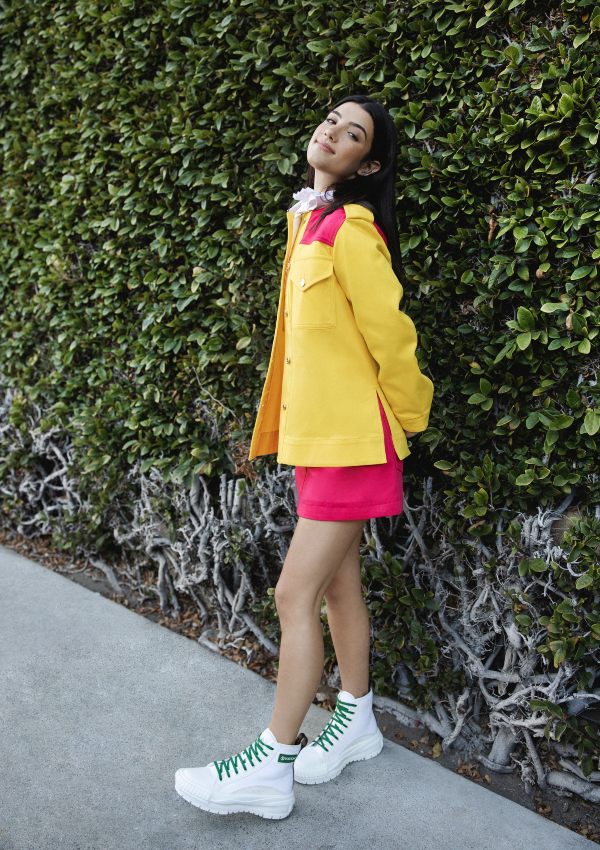 The LV Squad and LV Sunset are available online at www.louisvuitton.com.
Creative4SystemicChange raised US$27,534 all in the name of fighting anti-Asian hate
Who are they: An online collective of designers and artists across the world who donate their work to raise money for different organisations and contribute to aiding and supporting various crises. The collective compromises of a range of individuals from veterans of their field to students and new-found artists. Creative4SystemicChange encompasses global creatives who each showcase their unique craft yet are all bonded by their shared motif for change, to accelerate progress and impact their respective industries and the world.
Why it's important: As mentioned previously this collective helps aid communities and issues that need help and support. Beyond the health and economic repercussions of this pandemic, there has been an increase in anti-Asian hate, whereby many Asians across the world have been subject to verbal and physical abuse and even murder. Although discrimination towards Asian communities is not a new phenomenon but rather one that has existed for centuries, anti-Asian hate has risen to 300 per cent more in the UK and 833 per cent more in the US. To that end, the collective has dedicated their recent works to raise funds for numerous charities in support of fighting anti-Asian hate.
As outlined in Creative4SystemicChange digital pamphlet, Asian people are an integral part of the fashion industry as China is one of the major exporters with a total of 37 per cent of global trade of the textile and apparel sector followed by Bangladesh, Indonesia, Vietnam and Cambodia. Asian workers' rights and working conditions in these industries are close to non-existent if not absent, yet many countries continue to benefit from this and take advantage of this disparity. Thus, the significance and impact of this collective stretch beyond fighting the current racism towards Asian communities but it's also to bring light to the disproportionate treatment, prejudice, racism and discrimination that the Asian communities have faced for centuries (within the fashion industry, for a start).
Maison Valentino is now on TikTok
Something that warrants an announcement is that Maison Valentino is now officially on TikTok. And, there is no better way to enter this digital-viral-social realm than with never-before-seen videos of Spanish actress, model and friend of the house, Rossy de Palma and her daughter Luna Lionne. The various videos of the mother-daughter duo capture a charming dynamic of playfulness and humour where we get to listen in to their different conversations and activities. This is further complemented by Valentino making an exclusive partnership with meme account "I Deserve Couture". How fitting, don't you think?
Valentino values individuality and creativity and following those lines, expect an array of videos in various languages and formats with the sole purpose of entertaining and communicating with fans of the brand. The Maison's TikTok account serves to please and offer a quick virtual escape, with the hope of creating a space for anyone, anywhere, to be able to connect and express themselves through a creativie eye.
A historic moment: The first Black American designer to appear on Paris Couture Week's official schedule
Fashion label Pyer Moss was officially invited to be a guest member at the Chamber Syndicale de la Haute Couture, where the talented Kerby Jean-Jackson debuted his first couture collection this month.
This was a significant moment in fashion history, as it not only highlights the disproportionate number of white to black designers in haute couture but also emphasises the fact that this moment only could occur in 2021. In addition, it was only these last few years that the Chamber Syndicale allowed designers who weren't based in France to become "corresponding members". Designers like Jean-Jackson. 
To give you some context; Haute couture is considered to be the highest form of high fashion as its direct translation from French is "high dressmaking". It involves a process where a leading designer guides a team of other designers, skilled craftsmen and artisans to materialise various original ideas. To be invited to Chambre Syndicale, for starters, designers must present a collection with a minimum of 25 original designs, twice a year at Paris Couture Week. So yes, it's a pretty big deal.
Newsflash: Renting clothes is more harmful than just buying them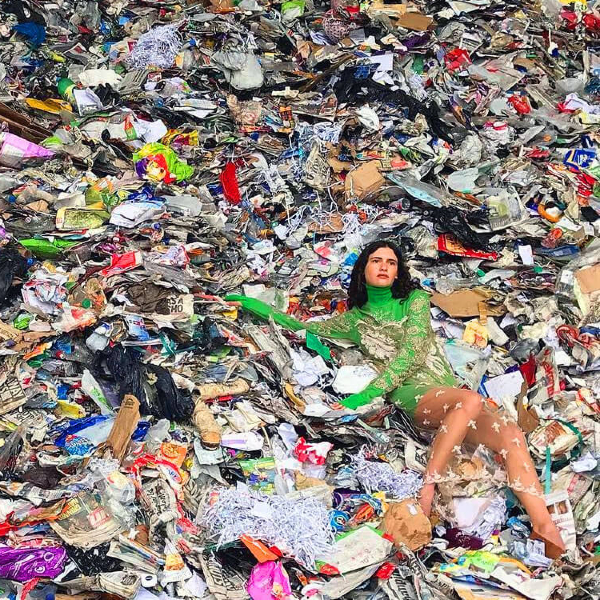 The Environment Research Letters has just published their new findings on the various means of obtaining and using clothes. 
We are all well aware of the three 'Rs'; reuse, reduce and recycle, and we are even more aware of the detrimental impacts the fashion industry has on the environment. So, we are (hopefully) practising conscious consumer culture, be it in the smallest or largest ways. Having said that, the scientific journal conducted a study where they inspected different scenarios for clothing use, all stemmed from a slightly different set of 'three Rs'—recycling, reselling, and renting clothes. Between the three options, it was found that renting clothes was the worst option—environmentally speaking—due to the laundry and transportation processes required between customer to customer usage.
But take it with a pinch of salt, as oftentimes one research's results could differ a lot from another. As highlighted on Dazed, other research has argued that clothing production has more than doubled in the past 15 years whereas the average number of times clothes are worn has decreased by 36 per cent. This means that renting clothes may not be significantly or as detrimentally worse as it may present itself. Nonetheless, it's food for thought in helping us form conscious and informed decisions on our next shopping dilemma.
MORE: Heidi Klum's daughter, Leni signs with her first modelling agency