Before Colette closes its doors on the 20th of December, take a look at the Saint Laurent takeover on its first floor
Less than a week before the iconic Parisian concept store closes down for good, the boutique has collaborated with Saint Laurent with a collection that you won't want to miss. Taking over the first floor of Colette until the very last day of its operation (on the 20th of December, to be exact), fans of the brand can expect co-signed collector pieces that usher in the store's closing in style. Some of the most eye-catching products include: polaroid cameras, leopard-print skateboards, sex toys (yes you read that right) and a Vespa—with a fully crystallised helmet to complete your stylish ride about town. Alternatively, smaller-scale items such as heart-shaped chocolates by Pierre Marcolini and intricately designed make-up palettes by Yves Saint Laurent Beauté are available as well.
Check out some of our favourite pieces from the collection here:
01
02
03
04
05
06
07
08
09
10
11
12
13
14
15
16
17
18
19
20
21
22
23
24
25
26
27
28
29
30
31
32
33
34
In conjunction with the collaboration, Saint Laurent has also tapped renowned Japanese artist Nobuyoshi Araki for a one-of-a-kind art and photography project, titled "Saint Laurent Shiki-in" (lust for colour). The 16-piece collection featuring Polish model Anja Rubik are exhibited on Colette's mezzanine floor, and they are all a mix of the Parisian brand's aesthetics with Araki's signature traditional elements, pulled together by cool photography and painting techniques. All of the pieces can be pre-ordered in-store at the Taka Ishii Gallery, and will then be sent from Tokyo along with the Japanese artist's signature and certificate of authenticity.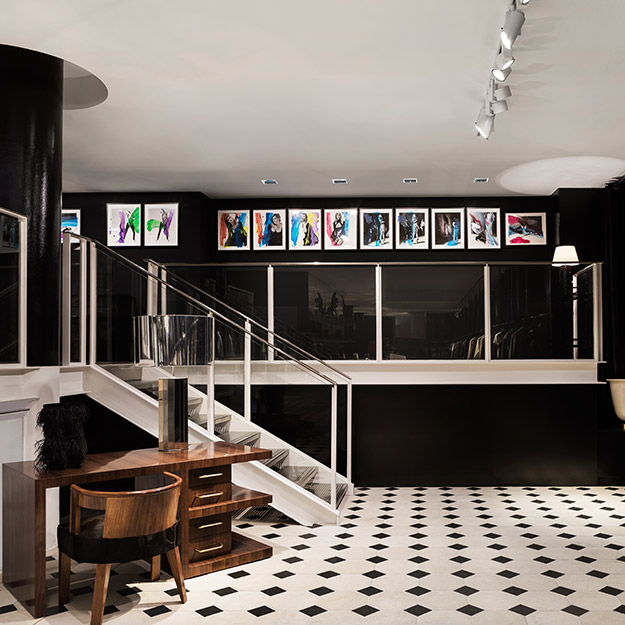 The exhibition is located on Colette's mezzanine floor, while the range of co-signed collector pieces are on the first floor.