The highly anticipated fashion and lifestyle brand will open its first store on Regent Street in London tomorrow
Arket has been setting the internet abuzz since the announcement of its arrival, and now, it's finally opening its doors at one of the prime spots in London—Regent Street. 'Arket', which translates to "sheet of paper" in Swedish is all about basic simplicity. Sticking to its Scandinavian roots, the flagship store houses a cool and calm interior, with evenly spread-out shelves and racks in muted shades giving off an airy vibe. What differs the brand from its siblings such as COS and H&M though, is the range of products that it's offering. From clothes (for men, women and children), to homeware and an in-store café (with its in-house chef, no less), Arket aims to be a modern-day market that revitalises the shopping experience.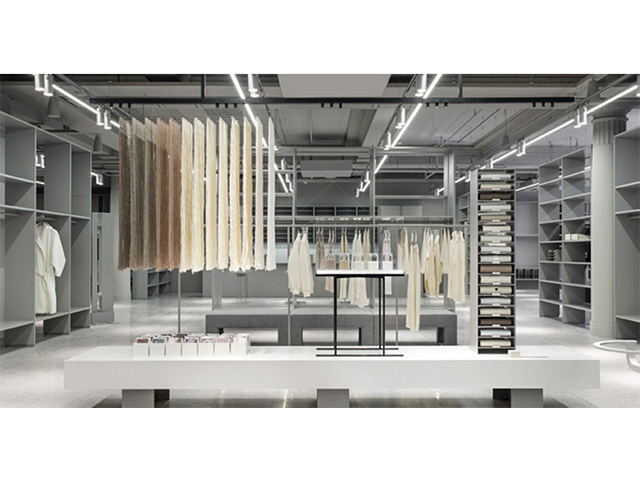 Like its sister brand COS, Arket focuses on quality and functionality over trend-chasing. Minimalist silhouettes that are figure-flattering—slight fit-and-flare shirt dresses, semi-constructed blazers and fluted skirts highlight the wearability, and the premium fabrics such as silk, wool and cashmere reflect on the slightly higher pricing.

The store is located at 224 Regent Street, and price ranges from 39 to 290 euros for womenswear.
Related stories:
H&M Studio and Colette team up for an exclusive AW17 capsule collectionJust in: Erdem is H&M's 2017 designer collaboratorH&M and Grab are helping you to springclean your closet again—for free