Max Mara turns 70 this year! Scroll on for our exclusive interview with Creative Director Ian Griffiths featuring archival Max Mara campaigns from over the years
2021 marks the milestone of 70 years for Max Mara. What better way to start of such a momentous year than with an Autumn/Winter 2021 runway show that paid tribute to the modern-day woman through a celebration of female empowerment? After all, Achilles Maramotti founded the brand in 1951 to dress the new middle class population––coined as "the doctor's wife" by the designer himself, he wanted to create clothes for women who went on to pursue professional careers and wanted to change the world. And as the world evolved, Max Mara evolved with it. 
Dressmaking ran in the family: Maramotti's great grandmother Marina Rinaldi ran an elegant tailoring shop in the mid-nineteenth century, while his mother Giulia Fontanesi Maramotti, established a sewing school. Stylistically inspired by the innovative industrial techniques of French haute couture, Maramotti looked beyond the Italian tradition of handcrafted fashion and specialised in the production of coats, creating sophisticated garments such as the camel coat and geranium red suit for his first collection––pieces that remain iconic and timeless till today. As collections flourished, the brand grew over time and became known for its 'Made in Italy' craftsmanship and distinctive style identity. The iconic 101801 coat, a 1981 trademark classic created in wool and cashmere with oversized kimono sleeves, is a testament of that. 
And walking with them along the way? Iconic fashion photographers, from Paolo Roversi to Arthur Elgort and Peter Linberg, and supermodels including Christy Turlington, Carla Bruni to Gigi Hadid, who portrayed the brand with campaigns that captured the vision and vitality of each moment.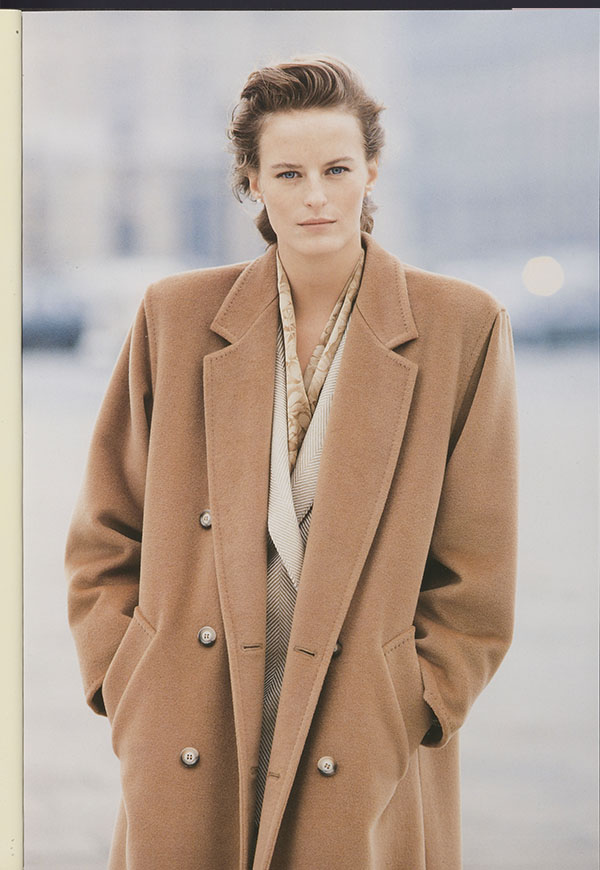 Since then, Ian Griffiths––hailed by The Guardian "the most influential designer you've never heard of"––has been working quietly at the helm of the Italian fashion house for more than 30 years. Honing Max Mara's Italian elegance and subtle radicalism with deft touches of Britishness, he looked towards the archives for the momentous anniversary celebration. Landing upon witty brand campaigns from the 1950s, he delved into the concept of classics, delivering a coat-heavy collection made up of signature styles, including the bestselling teddy bear style in green and the 101801 design, alongside waterproof riding jackets, quilted vests and aviator bombers. In keeping with the vision, the latest Autumn/Winter 2021 campaign, captured by long-time collaborator Steven Meisel, celebrated women from a variety of culture and ages in reflection of the global Max Mara family.
Ahead, we caught up with the British designer himself on the brand's huge milestone, evolution and the Max Mara woman: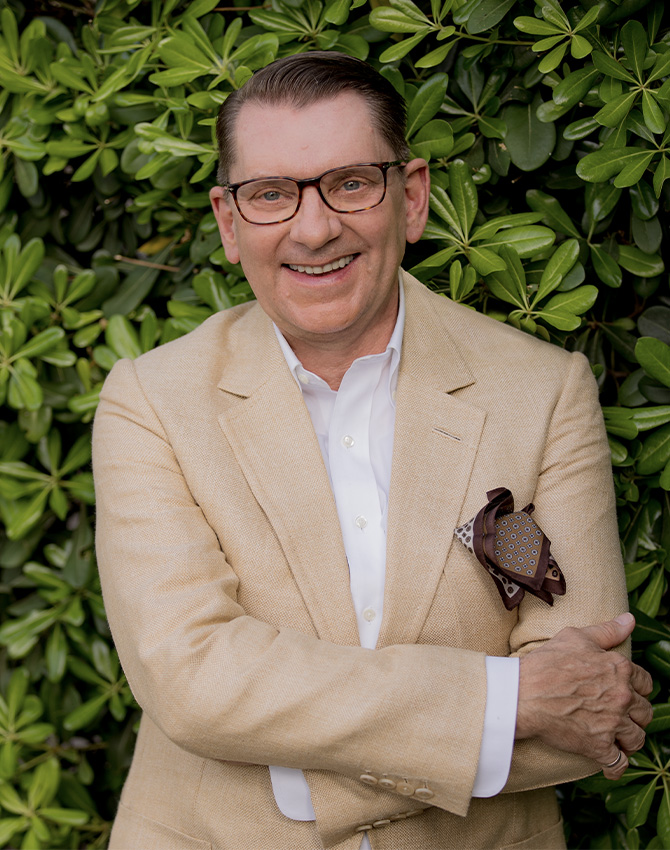 BURO: Max Mara was established with the intention of delivering clothes for real women living real lives. How has the brand evolved with changing times, while keeping true to its heritage?
Ian Griffiths: "I think Max Mara has evolved alongside the changing role of women over the past 70 years. In the 1950s, most women followed their partners' careers but Max Mara's founder Achille Maramotti sensed that the role of women was to change. He established Max Mara to create clothing for those highly ambitious women who wanted careers of their own. His instinct was spot on: soon enough, women were doctors, lawyers, or running their own companies. They rose and rose, and Max Mara went with them."
"In the early 80s, Max Mara devised the distinctive look known as power dressing––the dress code which offered women a style that was credible in the corridors of power and helped them earn their place in the boardroom. That is surely one of Max Mara's most remarkable achievements. In that sense, Max Mara is more than fashion: it's about positive social change and empowerment. And it's still changing, today and into the future. As the Max Mara woman becomes more and more successful, the more her self confidence has grown, the more she wants to celebrate herself in the way she dresses. She wants to be cool, original and elegant."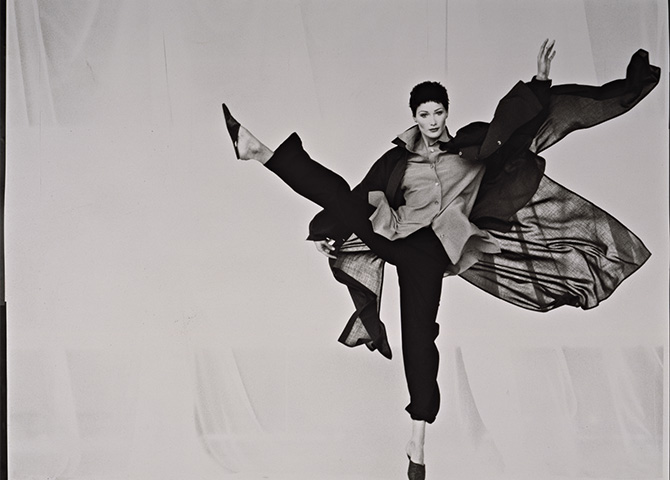 BURO: What is your design philosophy, and how do you think you have evolved as a designer at Max Mara?
Ian: "I think of Max Mara as a continuous narrative, and each collection as a new chapter in the unfolding story. I'm always curious to see where it will lead me next. There are still so many new avenues that I would like to explore, facets of the Max Mara persona that I would like to uncover or rediscover. Every new collection is a new experience, but it all revolves around this woman, the Max Mara woman. I have been at her side for nearly 35 years. I know her so well, I admire her strength, determination and ambition; I think of her as a close friend and I always want the best for her. I feel connected to her, and to our narrative of empowerment. We are living that narrative together."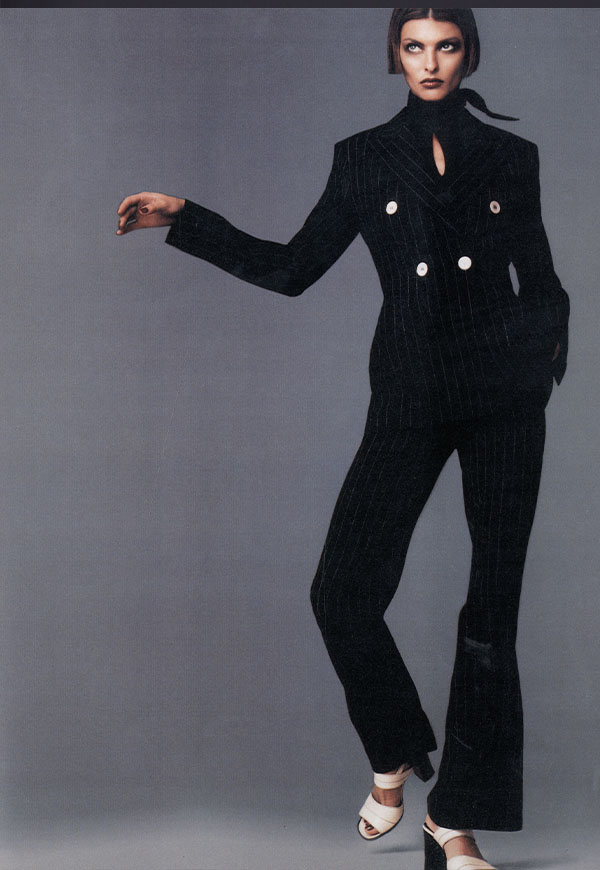 BURO: For the anniversary fall 2021 collection, you delved deep into the concept of classics, while exploring elements of British culture. Could you talk a little bit about this and what you wanted to express for the anniversary?
Ian: "I always spend a lot of time in the Max Mara archive, and since it's our 70th anniversary, I dug deep this season. I realised that Max Mara has always adored British style, right from the earliest days because it's authentic, classic and full of character, yet you can wear it in your very own way. Naturally, since I'm British, and have been spending a lot of lockdown time at our cottage in Suffolk, I focused on my countryside favourites, but smartened them up for the city using the finest quality materials and craftsmanship that Italy has to offer.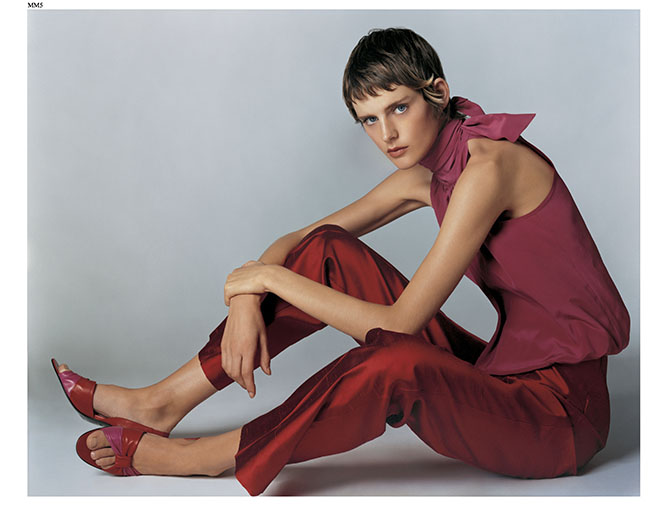 "I think of the Max Mara woman as a self-made queen, and that naturally led me to think about the iconic style of the Queen, in off-duty country mode. Just a single image of Her Majesty in a waxed jacket and a kilt sparked off a world of ideas. The look says here is a woman in control––the Max Mara woman is ready to deal with any situation with calm confidence and quiet determination. Nothing gets in her way. She's a Max Mara woman."
BURO: What makes the 101801 coat so iconic?
Ian: "Designed in 1981 by the legendary Anne-Marie Beretta, it has been in constant production ever since and it has not been changed in any respect. To me that coat represents the perfect balance of form, volume, finish, proportion, style and functionality. I regard it as a pivotal piece in the history of twentieth century fashion. A single coat encapsulates everything there is to know about power dressing."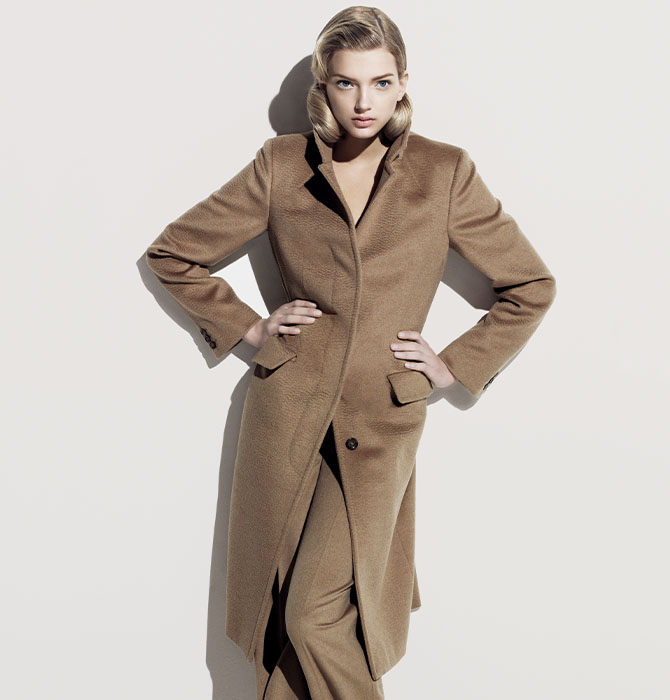 BURO: How would you describe the Max Mara Women of today? How has she evolved since you joined the brand?

Ian: "In the 1980s, when I joined, Max Mara was one of the brands that devised the dress code that came to be known as 'power dressing'. It was a way of dressing that offered a credible image for women to forge careers for themselves. It offered success but demanded conformity. There was little room for self-expression. Over the years, as women have crashed through the glass ceiling, they rightly expect to be themselves. They are smart, cool and confident and they want to celebrate that. They no longer wish to blend into the background; they want to stand out. When a Max Mara woman walks into the room, she attracts attention –for the right reasons. She trusts the brand for a wardrobe that always helps her to show her best self. That trust is special to me."
BURO: What has been the best thing about working at Max Mara?
Ian: "The best thing about working at Max Mara has been working at Max Mara! What a privilege to accompany that woman on her inexorable ride to the top!"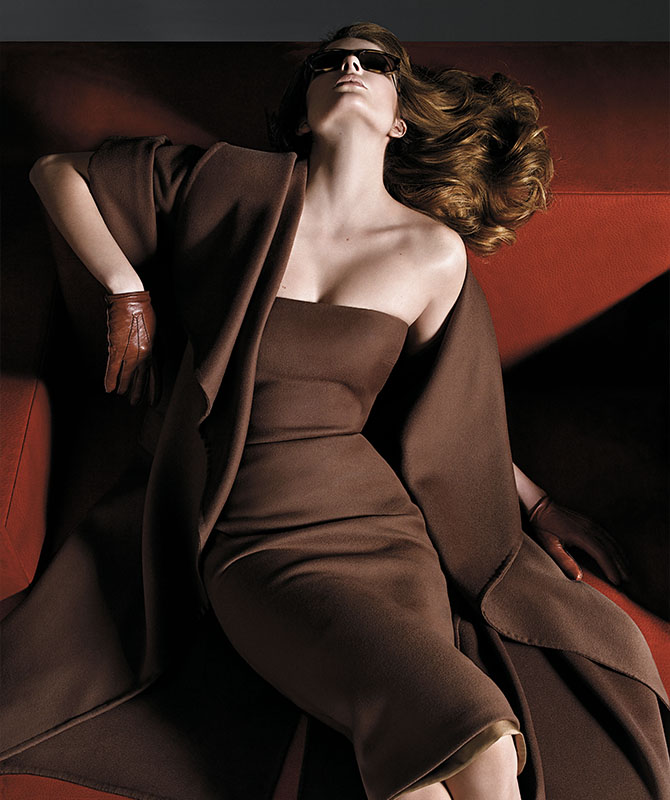 BURO: How do you balance creativity and business? Have you ever felt merging the two to be counterproductive?

Ian: "Never never never. Business is a factor of design. The immediate appeal and wearability of an idea is fundamental, not just for commercial reasons, but because it squares with Max Mara's philosophy of good design."
BURO: What are your thoughts on the term "luxury", what it means now in fashion and for Max Mara?
Ian: "I have been pondering this question for several years and my thoughts are these: 'luxury' is a word used to define products which are expensive and, by their very nature, unnecessary. Max Mara is expensive, but as a working wardrobe, Max Mara is a useful and valuable tool for the woman who wears it. Therefore I would define Max Mara as "utility"!"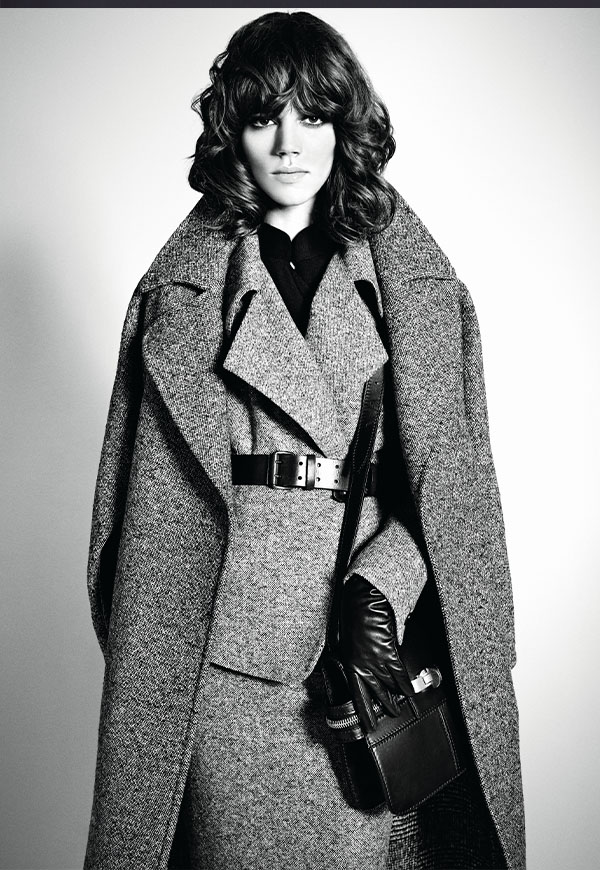 BURO: How do you stay inspired?
Ian: "Inspiration can come from anywhere; I am very drawn to architectural, design and contemporary culture and art but I can also be inspired by a person I see walking along the street. Someone who puts things together in a cool, original way. I get a lot of inspiration from being in cities around the world. The city is a melting pot for ideas. It's the place to catch the zeitgeist."
BURO: With over 30 years spent at the brand and counting, how would you define what success means to you today?

Ian: "A collection is a "success", to me, when it reinforces the brand's identity, but maybe shining a light on an unexplored angle. The ultimate test though is when I see a real woman in the street wearing something from a collection; that's when I know the idea has resonated."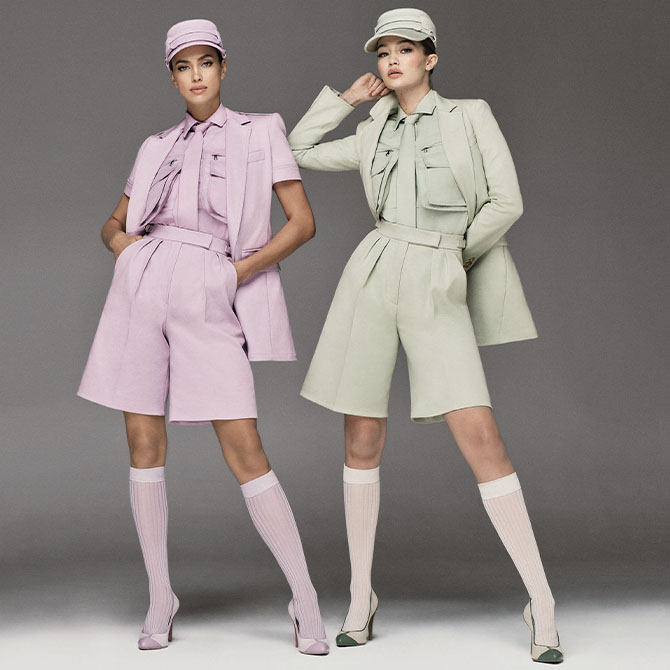 BURO: Describe the future of Max Mara in three words. 
Ian: "Onwards and upwards."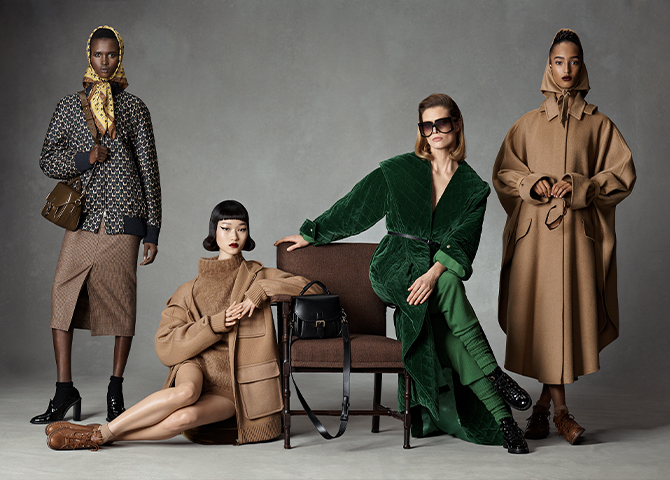 Read more fashion insider stories here.