With 61 years of experience under his belt, Wong Kok Seng of Burlington Tailor is the tailor with a tale
At 76, Wong Kok Seng, the owner and master tailor at Burlington Tailor, may very well be the hardest working man in the world. "My father has worked every day of his life since the age of nine," says his adopted son, YQ Phoy. "Our most loyal customers still prefer him to measure and cut their suits, so my father still comes to work seven days a week to ensure they are satisfied."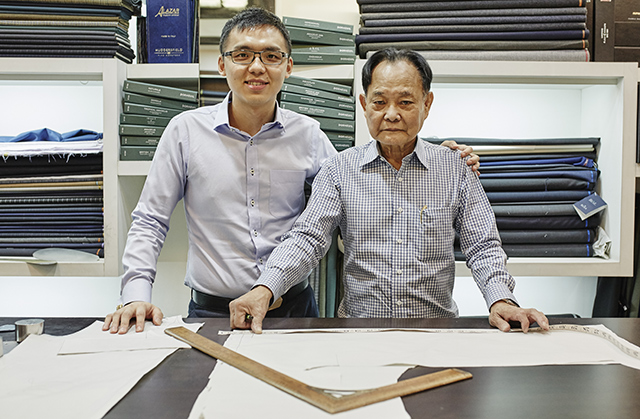 Born in China, Wong moved to Malaysia with his parents at a very young age. His father had a gambling problem so severe it tore the family apart, causing his mother to commit suicide when Wong was just nine. Wong was left to fend for himself and he got his first job serving customers in a coffee shop in Kuantan. At 13 and barely a teenager, Wong moved to Singapore to educate himself in the art of tailoring. For two years he learned the tricks of the trade, working with a local tailor by day and putting himself through English classes at night.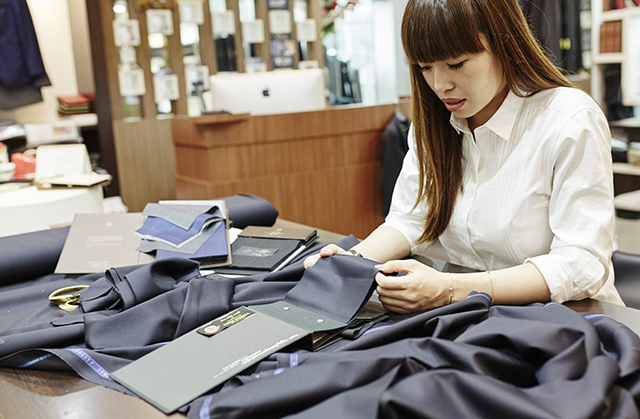 He eventually returned to Malaysia and bought himself a sewing machine with his meagre savings and began work as a freelance tailor. A frugal existence and nimble fingers (Wong's deft hands could sew an entire jacket in a day) meant that in just a few short years he had saved up enough money to buy a little shop to call his own. In 1973 he moved into Campbell Shopping Centre, running a successful business until the mall burned down in 1976. He then moved to Pertama Complex, then to Bukit Bintang, then KL Plaza before finding his roots in Bangsar Shopping Centre, where Burlington Tailor has been since 1995.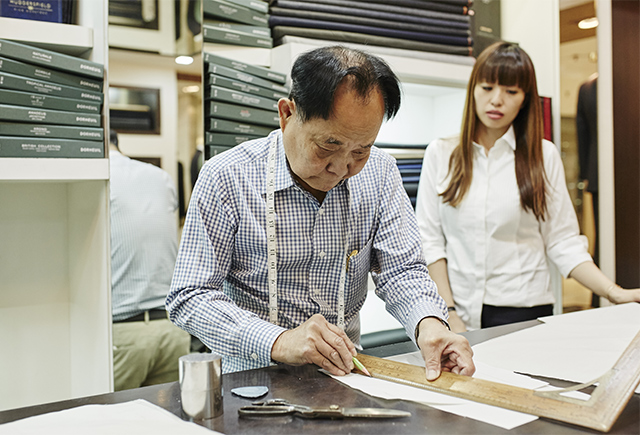 "Every customer presents a unique challenge because no two bodies are exactly alike," says Phoy, translating for his father. "Women require a more defined waist and a pronounced chest but as long as you understand proper construction details, these are adjustments good tailors should be able to accommodate." Years of experience has made Wong into a master of his craft and has customers whose loyalty dates back from his early days in Pertama Complex.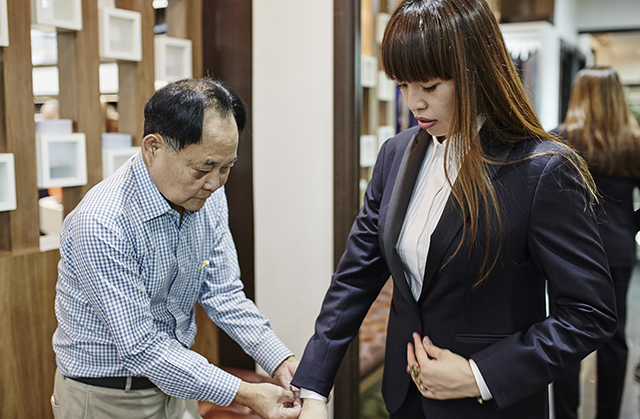 Even with more than six decades of experience, Wong has only six suits of his own, preferring instead to employ his skill for his clients. A stolen childhood has turned him into a workhorse without any real desire to acquire: Wong seems most content when his hands are kept busy by his craft. When quizzed about retirement plans Wong's answers are vague, seeming almost uncomfortable with the idea of not having to work. As the crew packs up to leave the store, Wong slips quietly away into his backroom where the sound of scissors quickly follows: swift and confident, guided by a hand that may have been forced by the need to survive, but whose own passion and tenacity turned him into a true captain of his industry.
Visit Burlington Tailor at F108, Bangsar Shopping Centre, 285 Jalan Maarof, 59000 Bukit Bandaraya, Kuala Lumpur. Tel: +603 2093 9455