An interview with the creative director of Carolina Herrera Fragrance on the brand's new star accessory for Spring
The Baret bag is inspired by 18th century explorer Jeanne Baret—the first woman ever to circumnavigate the globe, and she did it disguised as a man. Naturally, the Baret bag embodies a bold, adventurous spirit, and is made for the modern globetrotting woman. The collection features a structural silhouette in a variety of styles and sizes. Each bag comes personalisable with two oversized straps, and one can choose from sleek leathers to unique embellished fabrics.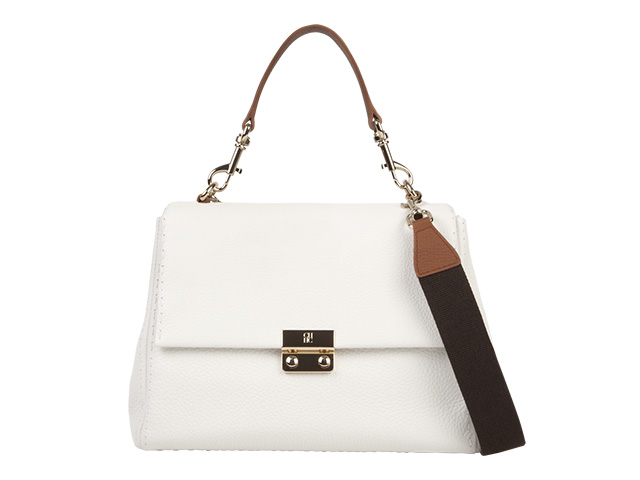 Carolina Herrera recently unveiled eight global influencers for the Baret bag; eight new age globetrotters who are known for their effortless style, namely Olivia Palermo, Candela Novembre, Linda Li, Jessica Kahawaty, Liu Wen, Giovanna Battaglia, Nicole Warne and Lily Aldridge.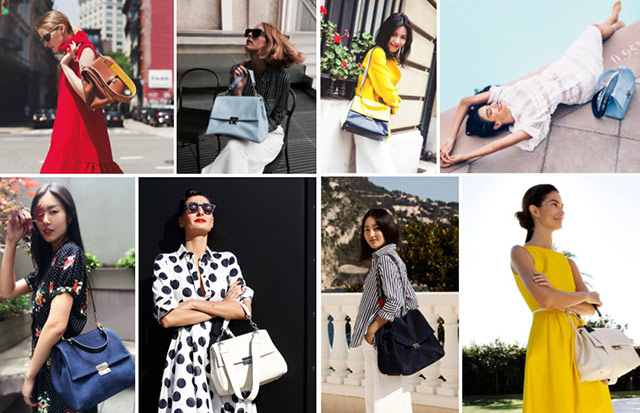 Nicole Warne of Gary Pepper Girl shared her favourite thing about the Baret bag: "I adore the construction and the luxurious suede it is made from, as well as the size for travelling. The personalised strap makes this bag different to any others I own. I chose the colour of the strap and had "Paris, Je'taime" embroidered on after one of my favourite places in the world."
Here, Carolina Herrera de Báez of Carolina Herrera Fragrance divulges on her everyday essentials and her ideal bag for travel:
Do you have a favourite bag?
It really depends on the occasion, and that is why I love the Baret Bag. It has the three sizes that I usually wear. The clutch is perfect because it fits inside the big one.
How do you prefer carrying your bag? (As a shoulder bag, handbag etc.)
I like carrying it as a shoulder bag with my casual getups. For more dressed up occasions, I'll carry it as a handbag.
Do you usually fill your bag or carry only what is necessary?
I would like to carry only what is necessary, but it is not easy - I always end up with a bag filled to the brim!
Are you tidy or chaotic?
Tidier than chaotic.
How do you choose the right bag to travel?
That's easy: always choose a big bag. It's more convenient for travels.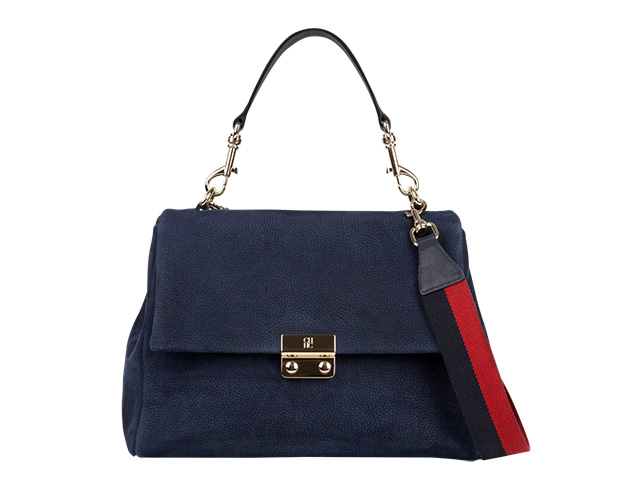 What are must-have items that you always carry in your bag?
My keys, phone, agenda, datebook (I don't use PDA), a pencil and a pen, lipstick, lipbalm, sunglasses, purse and headphones.
Do you like to change it up every once in a while or are you faithful to one bag?
I change them every day!
What features do you look for when choosing a bag?
When it comes to bags, I especially pay attention to its aesthetics, leather quality, size and practicality.
Could you please tell us an anecdote attached to one particular bag?
I once had my bag stolen at Barajas Airport in Madrid. But thankfully, I managed to get it back in Ibiza, and all my things were still in there.
What do you like the most about the Baret bag?
I love everything about it and I want them all!
Jeanne Baret, a woman who disguised herself as a man in order to travel the world, inspired this bag. Do you somehow identify yourself with her?
Totally, I would love to travel the world and I feel comfortable disguised as a man. I love it!