We chat with Nurul Afidah Zulkifli, head designer of Mimpikita, to find out more on the dreamy collection that showed at KLFW last Friday
In an unprecedented move in the local scene, a Malaysian fashion label comes together with a French perfume brand for a refreshing collaboration. Helmed by three sisters—Nurul Afidah Zulkifli, Fatimah Ani Syahira Zulkifli and Amirah Hanis—Mimpikita translates into "our dreams", and since the brand made its debut in 2008, it has most certainly blossomed like a sweet dream, with much grace and success. For this year's KLFW outing, Mimpikita teamed up with Annick Goutal to create a collection inspired by the Rose Pompon fragrance. The fragrance is a fresh take on the rose, a bold scent with notes of pink pepper, blackcurrant, raspberry, peony and of course Rose Pompon. 
Who is the Mimpikita x Annick Goutal girl and how is Rose Pompon traslated into the collection? We caught up with Nurul Afidah Zulkifli before the show to find out: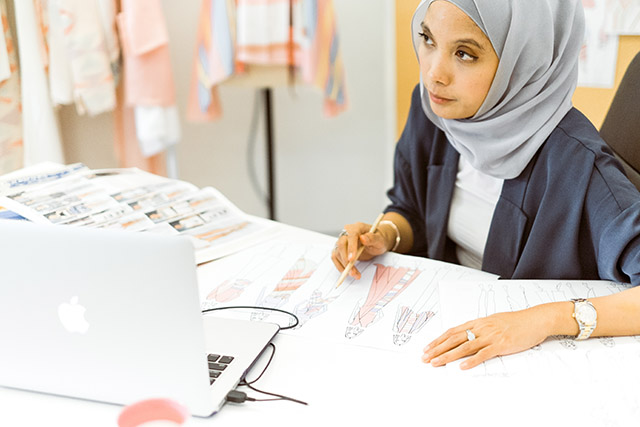 On the Mimpikita x Annick Goutal girl...
"We imagine her to be a combination of a French and Malaysian girl. She is chic, she is fun, and she is feminine yet strong and confident all at once."
First impression of the fragrance...
"It is called Rose Pompon so naturally it gives a really sweet first impression. It is also very fresh and feminine."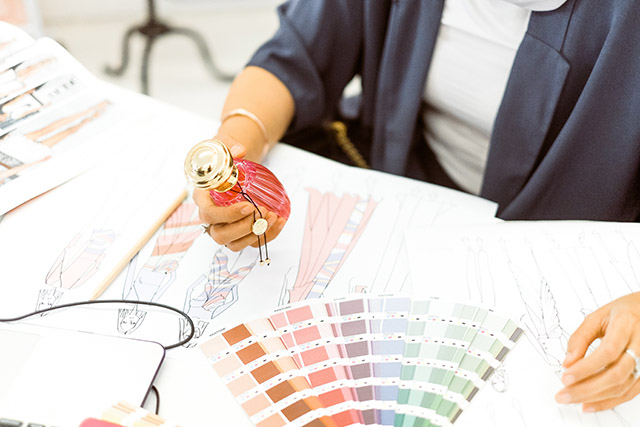 Translating Rose Pompon into the collection...
"I always focus on colours and silhouettes, and our clothes always represent the three different styles of me and my sisters. Our signature personal styles will work as the base, and from there I'll incorporate the theme that we are working on into the collection.
The collection is composed of soft colours. We used different hues of pink, light blue and a soft green—dreamy pastels that are complementary colours to the fragrance to bring out its personality. It came as a second nature to us because we are quite used to working with a colour palette like this as well.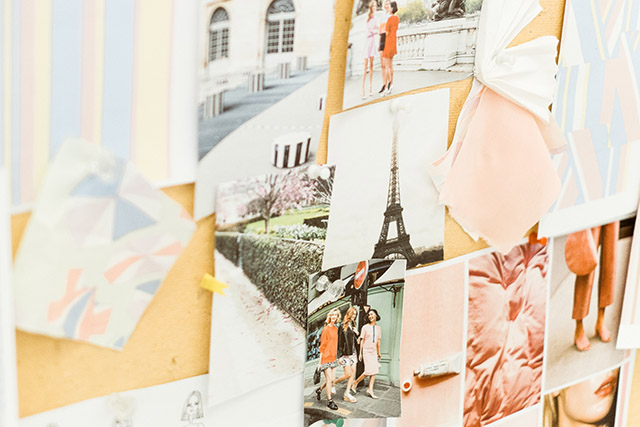 We created four exclusive prints for this collection. The first one is a blend of roses and the keris. We wanted to infuse traditional Malay elements, and came up with this kind of abstract print of the dagger. Then there is the Orissa—it is an in-house print that we introduced back in 2014, and is a combination of florals and geometry that we recreated for this collection. The third is stripes, because the French girl loves her stripes. And lastly, we couldn't miss out on the rose print."
On their (the three sisters) personal styles...
"I would say my style lies on the more elegant and matured side of the spectrum. Mira is more laidback, she likes something relaxed and casual; while Syahira is very feminine and ladylike, and she loves soft colours. These three different styles make up the foundation and essence of our brand."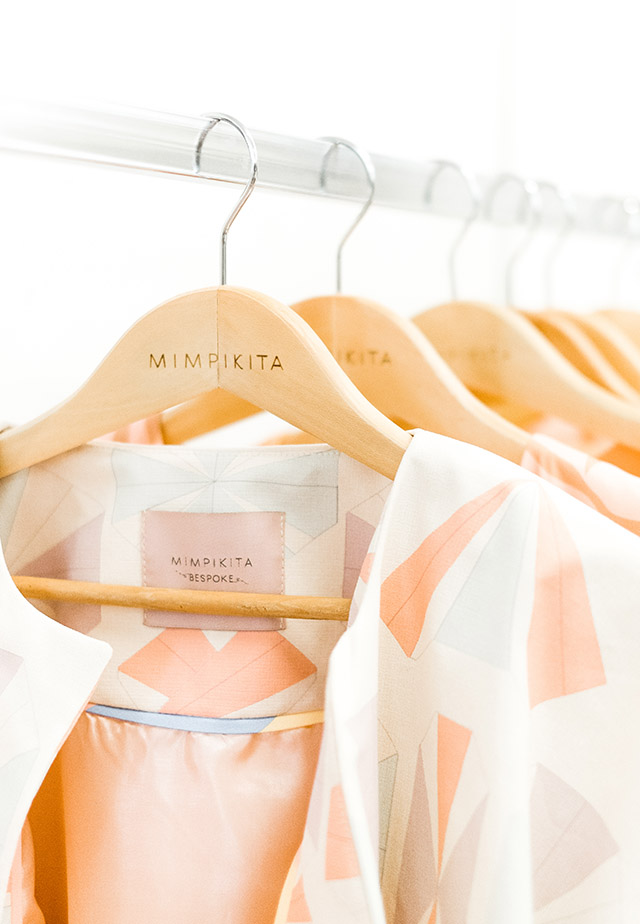 On showcasing at KLFW...
"We like experimenting with new things, so it is always very exciting to showcase what we've been working on and Mimpikita's reinterpretation of the ongoing trends for the local market—for example, the off-shoulder trend and how we adapt to make it work for our demographic. It is also a great platform to show people how we've grown and evolved since the last year."
Take a look at some of the final looks and behind-the-scene images (courtesy of Syazwan Asyraf) of the Mimpikita Spring/Summer '17 show here:
Related stories:
Behind the scenes of: Jonathan Liang and D.D Collective
Behind the scenes of: Innai Red's first Resort Collection
Behind the scenes of: Cassey Gan Series 8

Source: