Here are six luxury plus-size brands with stylish outfits that look good and fit comfortably
Though luxury brands have started to include a wider range of sizes in their collections, it's still a challenge for plus-size individuals to shop for pieces that complement their figure. To assist you with your shopping, we've listed down some of the best luxury plus-size brands to add to your wardrobe today.
Henning
Founded by Lauren Chan, a fashion editor whose work has appeared in Glamour, Vogue and Interview, Henning was a means to realise her advocacy for plus-size clothing. In her founder's note on the Henning website, Chan explains: "Whether I was a size 14 trying to fit into the tiny seats at fashion shows or a size 20 trying to get dressed for work, being plus-size has long made me feel on the fringes." Taking matters into her own hands, Chan's brand now allows women like her to build a luxury wardrobe of staple pieces. From silk dresses to coats with classic silhouettes, quality and craftsmanship are at the forefront of the brand.
Shop these pieces:
Ribbed Knit Dress
SHOP HERE
Renwick Pants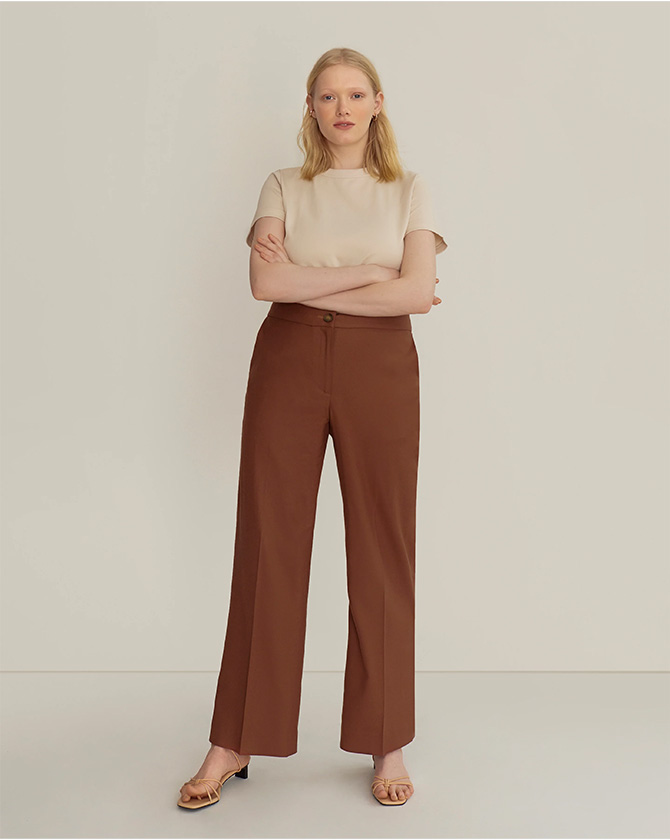 SHOP HERE
Ganni
Founded as a state of mind rather than a way of dressing, Ganni is situated in a sweet spot between commercial fast-fashion brands like Zara and Uniqlo and high-end brands like Dior. Ganni classifies itself as affordable luxury, with a price point that's just above average.
Founded and curated with the intent to urge womenkind to be more confident, the label encourages self-expression through its contemporary designs. Alongside advocating for environmental sustainability by actively working to reduce its carbon footprint, Ganni actively contributes to social causes, donating funds towards important movements like the Black Lives Matter protest.
Shop these pieces:
Tiered Midi Sundress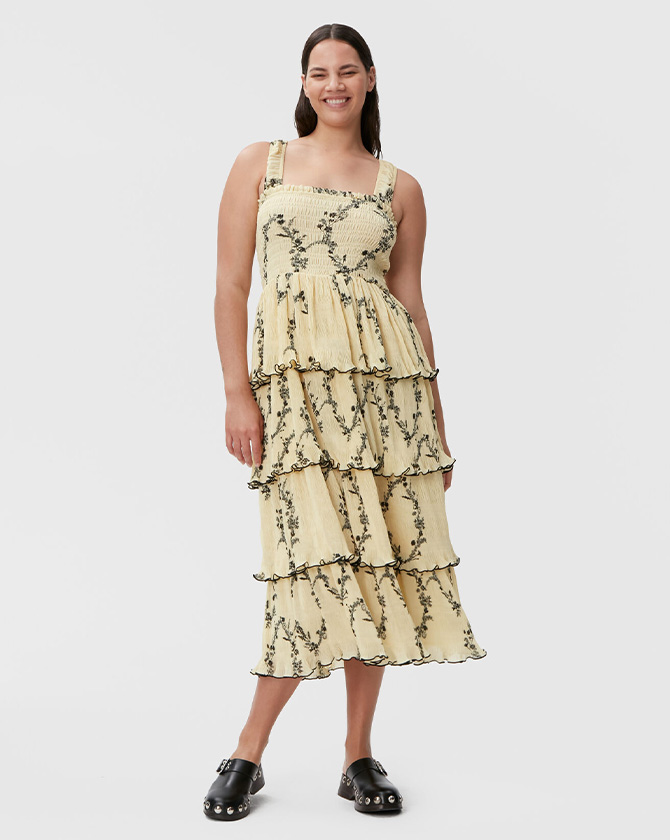 SHOP HERE
Slub Cargo Pants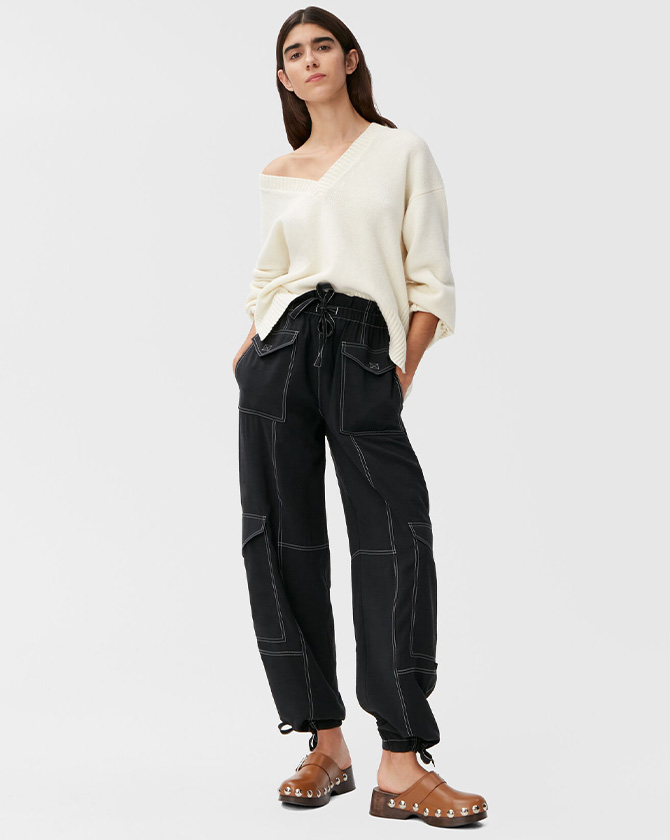 SHOP HERE
Universal Standard
Founded by Polina Veksler and Alex Waldman, Universal Standard is a size-inclusive brand—with outfits ranging from 00 to 40—that aims to be the most inclusive fashion brand in the world. It does this by redefining the sizing of garments and what they mean in the industry, even creating an in-house sizing guide based on the median guide in the United States.
At Universal Standard, everything is meticulously thought through—from sustainable fabrics to the engineering of each garment to ensure they fit well based on the stated size. The brand is also community-based with donation drives, recycling programmes and fundraisers for non-profit organisations like Planned Parenthood.
Shop these pieces:
Smart Signature Ponte Pants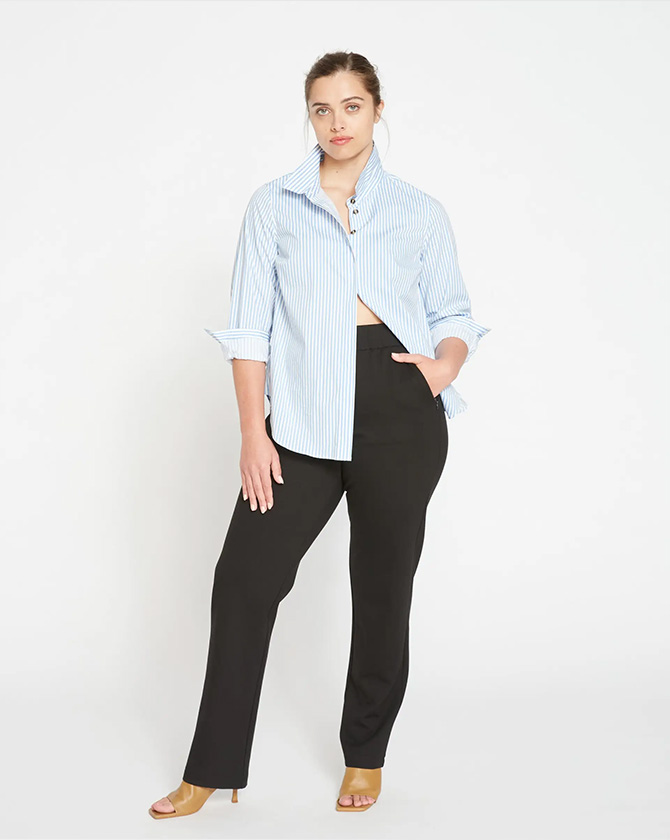 SHOP HERE
Megan Blazer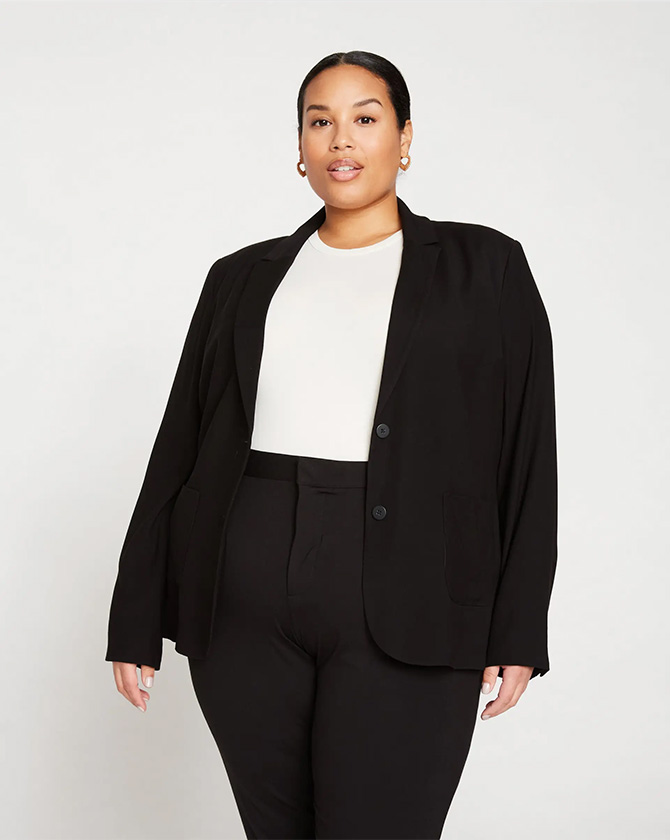 SHOP HERE
Wray 
An eponymous label that was birthed in 2015 by Wray Serna, this exclusive New York-based brand pivots towards inclusivity and fine art in its designs. A graduate of the California College of the Arts and the Parsons School of Design in Paris, Serna has worked for the likes of Issey Miyake and Rachel Corney before founding her own label. She founded Wray to further explore her interests in art and design, creating clothing with a focus on form and function. Each garment is manufactured in ethically fair-trade operations in India, Hong Kong, Shanghai, and Peru.
Shop these pieces:
Juliette Dress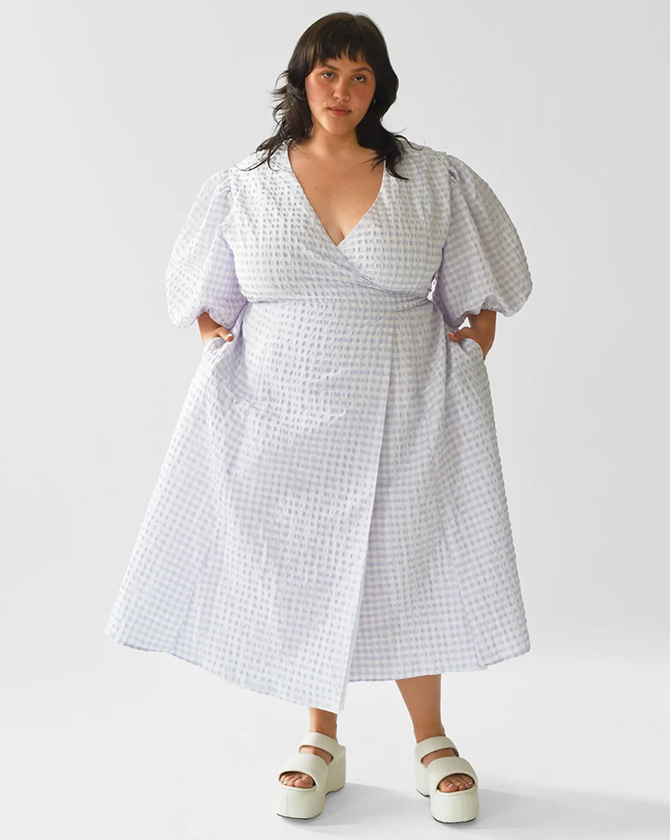 SHOP HERE
Gates Cardigan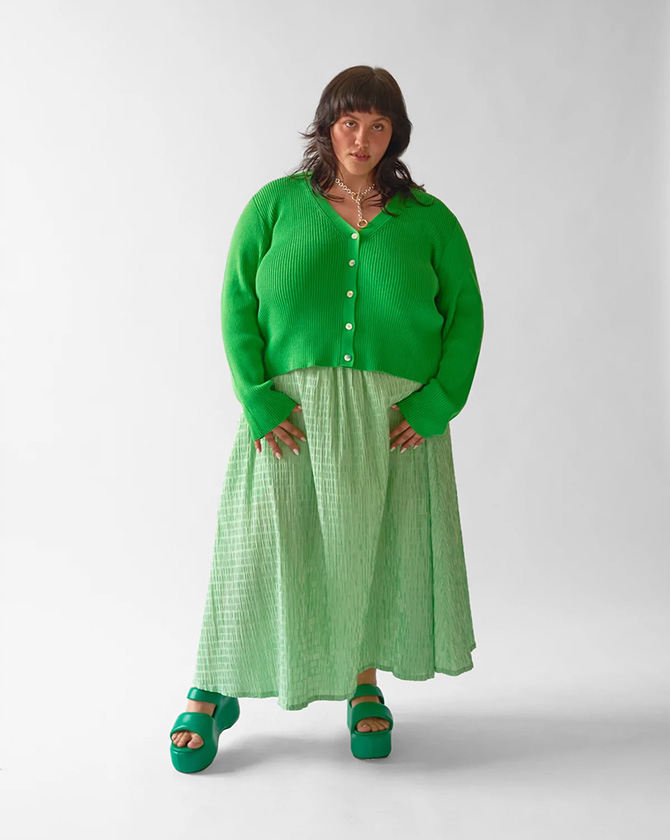 SHOP HERE
Vince
Vince was established in 2002 as a leading luxury apparel and accessories label,creating elevated and understated silhouettes for everyday wear. It caters to all with both women's and men's ready-to-wear pieces, footwear and accessories. Entering the plus-size market in 2020, the 'quiet' luxury label has formed staple pieces for plus-size bodies.
Shop these pieces:
Silk Bias Blouse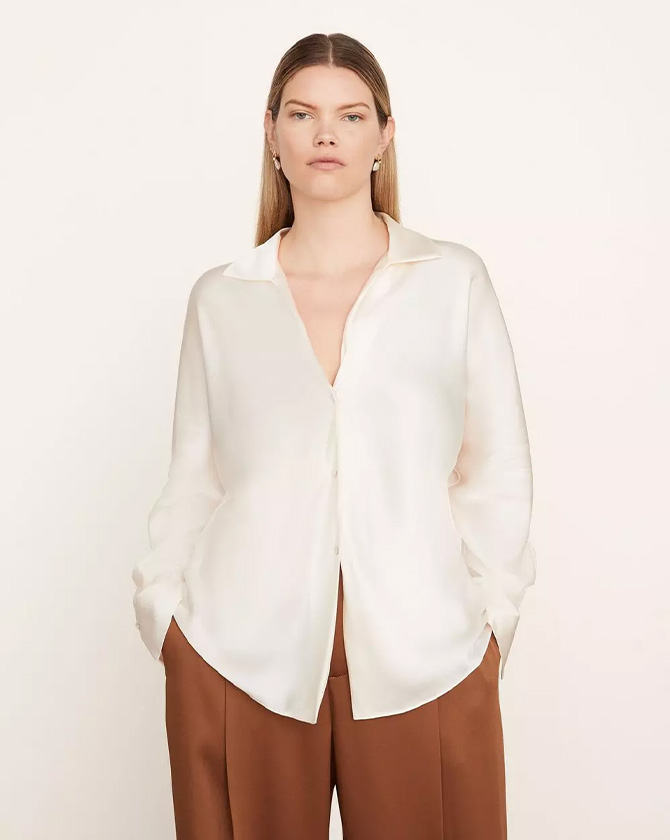 SHOP HERE
Smocked V-Neck Dress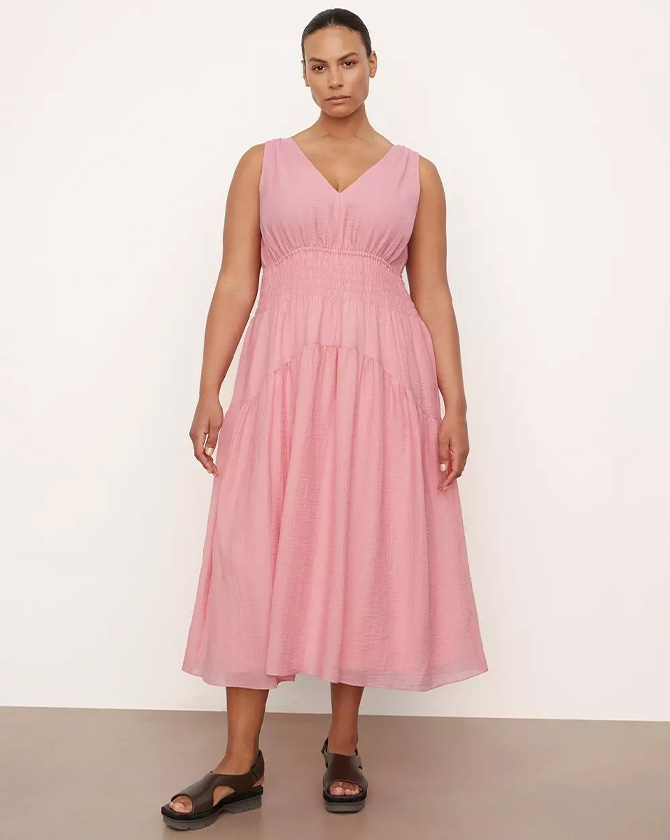 SHOP HERE
11 Honore
Having started out as an online retailer for size-inclusive brands and giving women of different sizes the option to purchase from designer labels, 11 Honore eventually worked towards releasing their own line of plus-size clothing options that are timeless and modern.
Shop these pieces:
Abia shirtdress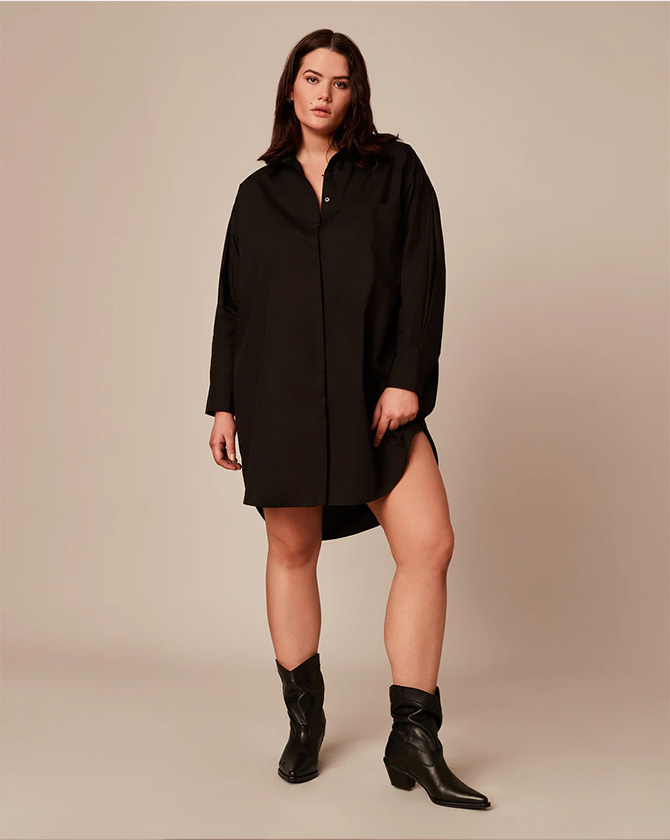 SHOP HERE
Billie Cropped Trench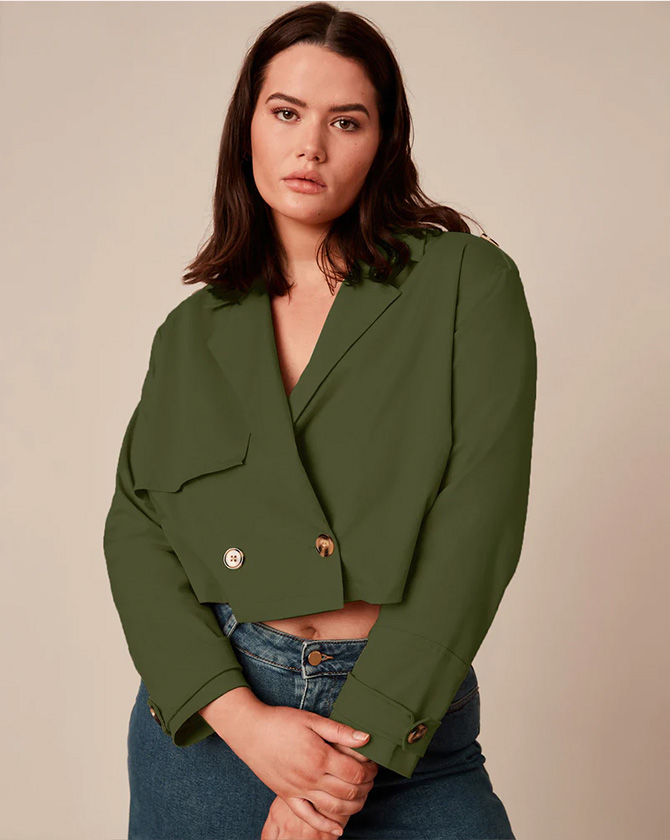 SHOP HERE
For more on body positivity and size inclusivity, click here.
For more fashion stories, click here