Karl Lagerfeld heads back to his hometown for Chanel's Pre-Fall 2018 show.
1. The show location was a stunner in its own right. Touted as one of the world's largest and most advanced concert halls, the newly-opened Elbphilharmonie concert hall is situated by the Elbe River in Hamburg, Germany—incidentally Lagerfeld's birth country. The impressive structure (designed by Herzog & de Meuron) boasts an eye-catching wave-like, glass construction on the rooftop, and is reportedly the tallest building in the city. Inside, the grand orchestra setting transformed into the catwalk for models to traverse across.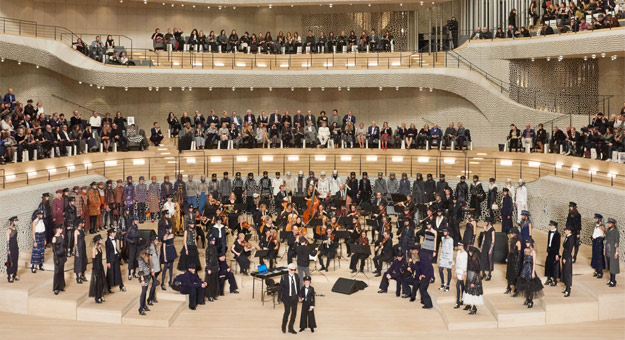 2. Lagerfeld's muses Lily-Rose Depp and Kristen Stewart were his biggest supporters of the night, flanking the front row decked in head-to-toe Chanel. Apart from both ambassadors, friends of the brand who attended the show include Tilda Swinton, Rinko Kikuchi, Carine Roitfeld, Hong Kong actor and singer William Chan, and Japanese model Nana Komatsu.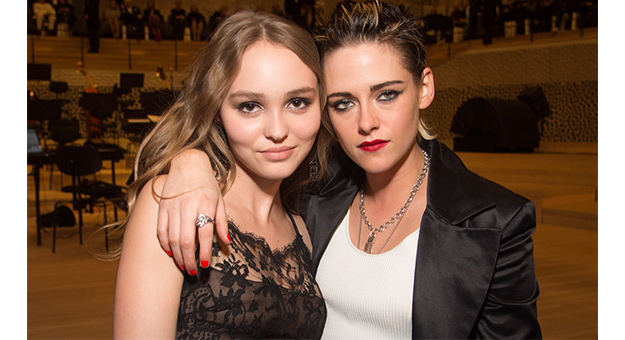 3. The memo of the night was to go mod. Roused by the brand's pre-fall collection 10 years ago (alongside fundamentals that shaped the German epoch of the '60s), Lagerfeld sought to showcase the know-how of Chanel's heritage throughout the collection—from luxurious knits crafted from Scottish knitwear mill Barrie to feathers and flowers made from French Maison Lemarié. "There is always such creative dynamic between the Studio and the expertise of the Chanel and the Maisons d'Art ateliers who work on my collections. Gradually as the silhouette evolves, the embroideries, the details and the finishes take on a new dimension," he said in an official statement.
4. What transpired on the runway was a melange of retro silhouettes tinged with sailor references (a subtle nod to Hamburg's most notable economic unit, its port), including neckerchief-collars on naval suits and sailor-inspired flared trousers with Lesage embroidery. Also worth mentioning is the black opaque tights and miniskirt combo—perhaps signaling a potential revival of this trend that was popular back in the '60s.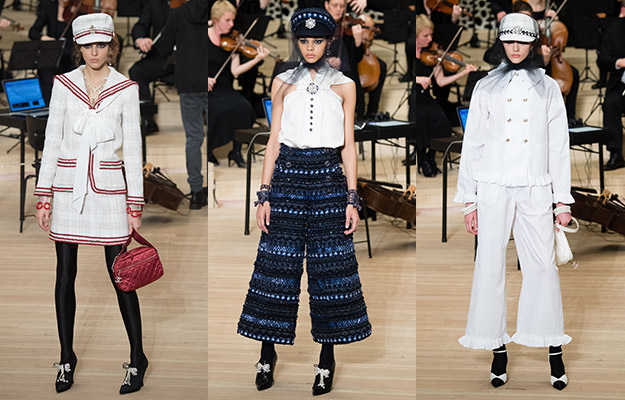 5. Accessories wise, Maison Michel elevated German sailor caps by adding embellishment and tulle as veils for a chic spin. Knitwear also played a dominant role in the form of arm bracelets and thigh-high leg warmers, just so you need to safeguard your limbs from the frigid cold (while looking stylish, of course). Not forgetting the slew of nautical-inspired fashion jewellery and arm candy, from anchor pins and brooches to cargo container shaped minaudières.