From a kayak tour in Japan to exploring quaint Spanish islands, here's where our team would love to go for a perfect summer getaway
Gwen Ong, Deputy Editor: Amanemu, Japan
For a truly relaxing getaway, I look for three things – quiet solitude, pampering spa session and unbeatable views. This holy trinity of a great holiday can be found at the Amanemu resort located in the Ise-Shima National Park, a four-hour train ride from Tokyo. Amanemu, which opened in March this year, features spacious suites and villas, garden courtyards, hot spring onsen baths and an outdoor infinity pool with a sea view of the Ago Bay. Sounds like paradise on earth? I do believe so. What I'm really astounded by is the 22,000 sq ft spa that offers plant-based treatments using traditional Japanese techniques. Imagine feet being scrubbed with wasabi and crushed pearls! 
Loh Wei Yeen, Fashion & Beauty Writer: Formentera, Spain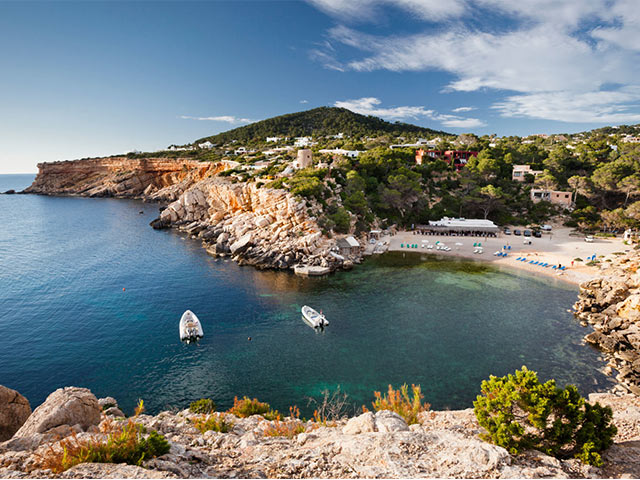 Unofficially touted to be the laid-back sister island of Ibiza that has none of its extravagance and excesses, Formentera's long swathes of sandy beaches are the perfect go-to for those who prefer nothing but to relax in tranquil waters and pristine shores—undoubtedly my type of summer vacation. My itinerary of the day would consist of soaking up sun rays and basking in the salty ocean breeze while exploring its beaches (there are three to choose from: Migjorn, Illetes and Llevant), after which a stroll to the nearby village, Sant Francesc, to explore hippy flea markets might just round up my lazy day beautifully.
Rachel Au, Lifestyle Writer: The Yaeyama: Okinawa Voyage tour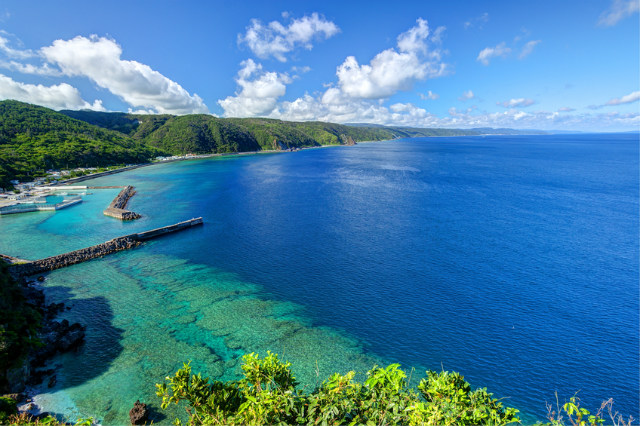 Honestly, any holiday makes 'the best summer ever' and while cooler climates or scenic beaches are generally high on my list (we already have enough of the 'summer' heat in Malaysia on a day to day basis), there's one particular adventure I'm looking forward to. A friend of mine recently told me about Japan's walking tours where you'll literally walk through villages from a big city to the next. For example, from Tokyo to Kyoto. It sounds tough but that's truly one immersive experience. If it's during summer, however, it will have to be the Yaeyama: Okinawa Voyage tour where there will be kayaking along calm rivers through mangroves and on the open sea and snorkelling above coral reefs. The islands there have been known to be an ecological jewel with beautiful, cobalt seas and a spectacularly-coloured reef that is composed of more than 120 types of corals and home to over 300 species of tropical fish. A unique getaway like so might finally give me the best summer ever! (And let's not forget about the amazing Japanese delicacies.) 
Tan Su Fen, Editorial Assistant: Amsterdam, Holland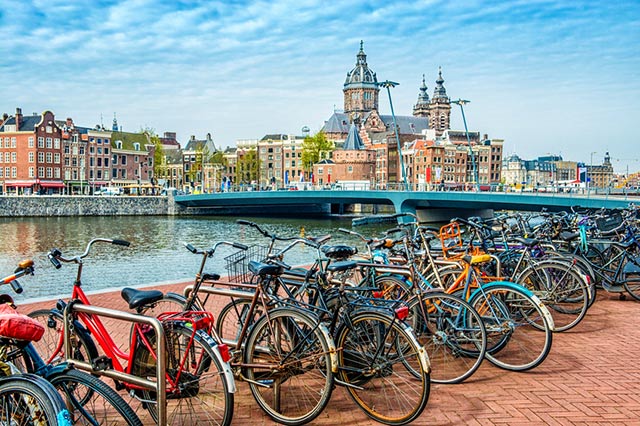 I've only been to Amsterdam once—that was in the middle of winter (read: brrr freeze-your-nose-off-cold!), but despite not being a fan of cold weather, I fell fast and hard for this very charming city. Thus, I think there's no better time for another visit than the season of summer. I can already picture the perfect day spent exploring the city on bike, taking in the many beautiful street and canal views, and then perhaps stop by a terrace bar for a bite in the sun. The relaxing day will round up with a movie under the stars, because one of the best ways to catch a summer blockbuster is in lovely weather and a scenic backdrop to boot.
Related stories:
Dressed up Fridays: Rendezvous in Rio
Summer lovin': Chandon Brut unveils a limited edition bottle
Weekend getaway: Four Seasons Resort Langkawi