What's our take on a perfect evening party ensemble this summer? Check out our picks below
Gwen Ong, Deputy Editor: Hand-painted leather sandals, Valentino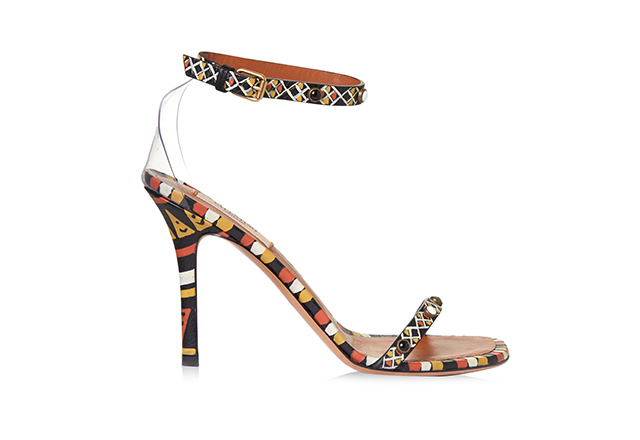 Printed top, check! Structured shorts, check! Cute strappy heels, double check! You can never be too casual for a summer party, in fact there's more fun to be had when you get to be as laidback as you want to be. I love the bohemian vibe of this pair of sandals, it is beautifully hand-painted in Italy. It goes well with a maxi dress and tailored pants too, so you can go glamorous as well during your holiday. If you ask me, this is a good investment for your shoes collection *wink*
Loh Wei Yeen, Fashion & Beauty Writer: Bracelet laser-cut leather bucket bag from Alaïa
When it comes to summer soirées, the first (and perfect) accessory that comes to mind is anything that's floral or pastel so that I wouldn't look too severe in a midst of airy maxi dresses that the rest will be wearing. I'm not big on pink accessories, but this Alaïa blush bucket bag is making its way up to my summer must-have list, stat. I can't decide which I love better—that beautifully intricate laser-cut bracelet strap, or that cute (but not overwhelmingly so) shape that I can easily sling on my wrist. 
Rachel Au, Lifestyle Writer: Midi lace dress from Self Portrait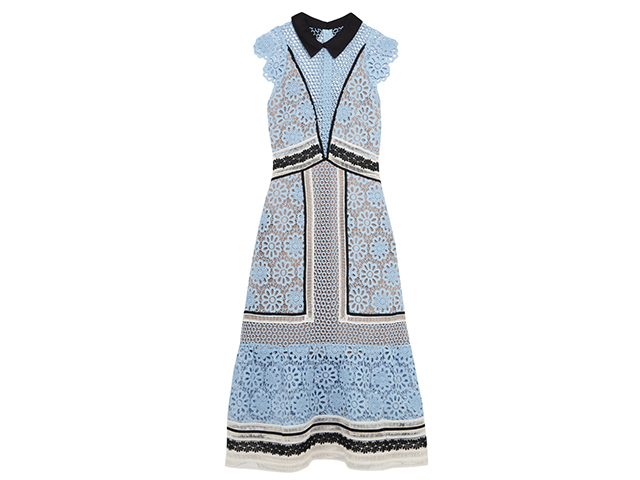 Han Chong makes the most romantic pieces that are perfect for spring and summer, making my answer for this week's #WednesdayWishlist an obvious one. Summer soirees can sometimes be tricky to dress up for; it has left me to wonder if my choice was too casual, too formal, too beach-y, or worse, too hot. Hence, Self Portrait has become my go-to designer brand for such semi-formal parties. The intricate lace design is gorgeous and a tad classy, while the flared skirt gives plenty of room for dancing - which, as we all know, is the best part of any soiree.
Tan Su Fen, Editorial Assistant: Tea Menthe Citron Eau de Toilette, Laura Mercier
My favourite scents are often refreshing and uplifting, and maybe a little woody at times. For summer, I've got my eyes set on the Tea Menthe Citron fragrance by Laura Mercier. Inspired by the Moroccan leisure of tea-time, it leaves one with the fresh scent of hand-picked mint and earthy tea leaves, with a touch of mildy spicy cardamom and cedarwood—perfect for a summer garden soirée. 
Related stories:
#WednesdayWishlist: The best summer vacation ever
Dressed up Fridays: City-tripping in NYC
Weekend getaway: Four Seasons Resort Langkawi