All the colours of the rainbow take pride of place for this week's #WednesdayWishlist as we celebrate love, acceptance and diversity
Jason Lim, Fashion Editor: Aviator-style mirrored sunglasses, Cutler and Gross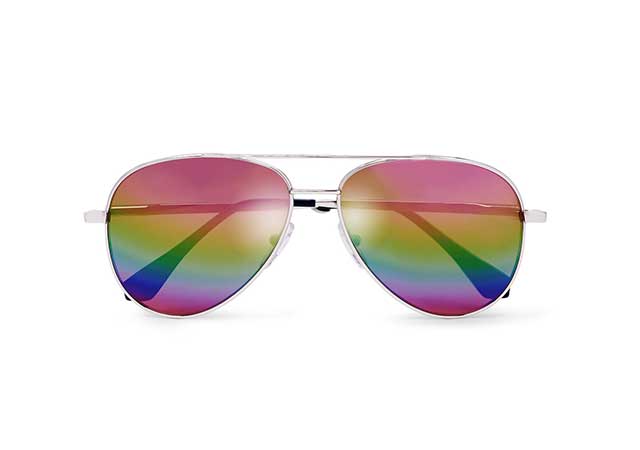 Braver men and women than I have moxie enough to wear every colour of the rainbow without a care in the world for what others may think or say of them. I haven't yet built up a similar degree of fortitude and resilience nor am I usually one for overt statements but in light of recent tragedies, I have realised that a life not in full technicolour is hardly a life worth living. No more dulling of edges or attempting to fit into wrongly-shaped boxes; I refuse to be cowed by ignorance or bigotry and I'll damn well wear rainbow-hued glasses when I want.
Gwen Ong, Deputy Editor: Guston handbag, Issey Miyake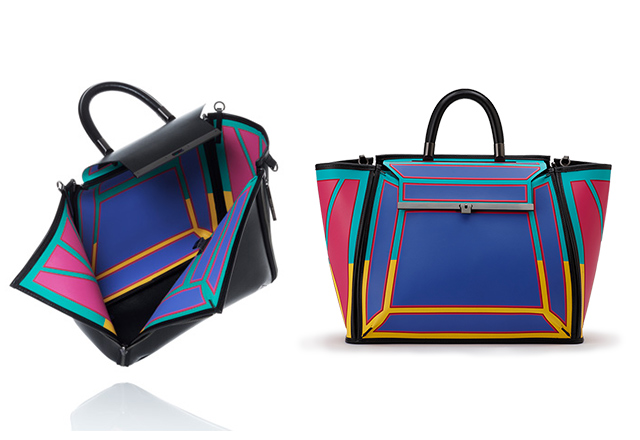 I've always been drawn by the creative play of colours. From nail polish to dresses and even sweet cakes, life seems better with every shade you can find under the sun. I love how all the hues of the rainbow make everything twice as attractive. Perhaps, this is why the Guston bag by Issey Miyake speaks to me. The colourful graphic print patterns are a nice contrast when paired with a simple outfit. Made from a single piece of leather, the Guston is reversible – just turn the inside out to reveal a solid look for those serious days.
Loh Wei Yeen, Fashion & Beauty Writer: Ankle-strap leather sandals from Chloé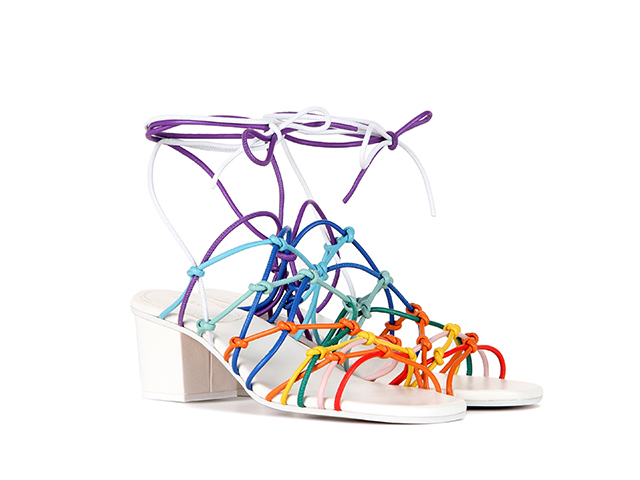 If I had to put on a rainbow-coloured something that doesn't give me clown vibes, chances are I'd go for this pair of pretty knotted-strap sandals from Chloé that might do my very pale and gangly feet justice. As much as I love the beauty of heels, I rarely ever wear them, but this lovely 2.5-inch heel will add some height to my frame without me tottering precariously. Not to mention, those eight bold hues will complete all the summery looks I've got planned for this season.
Rachel Au, Lifestyle Writer: Pleated crepe mini dress from Mary Katrantzou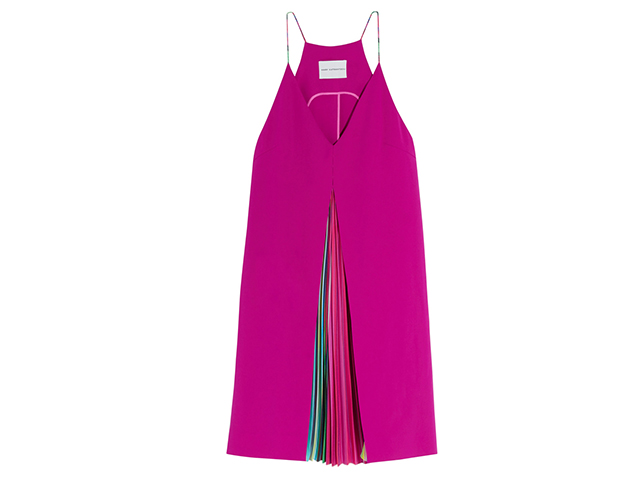 I was super psyched when I heard about the theme for this week's #WednesdayWishlist as I absolutely adore rainbows (and unicorns). Magical creatures aside, and as much as I love seven colours put together, I wouldn't want to literally look like a walking rainbow. For something on a more subtle yet vibrant side, this Mary Katrantzou piece is the way to go. With peekaboo pleats in colourful hues, it'll look great even with a pair of lace-up flats. 
Related stories:
Anderson Cooper, John Oliver and more dedicate powerful tributes to Orlando shooting