To mark the nation's 59th year in independence this 2016, this week's wishlist is based on the sprightly colours of Jalur Gemilang
Jasmine Leong, Senior Fashion Writer: Stella McCartney's 'Falabella' tote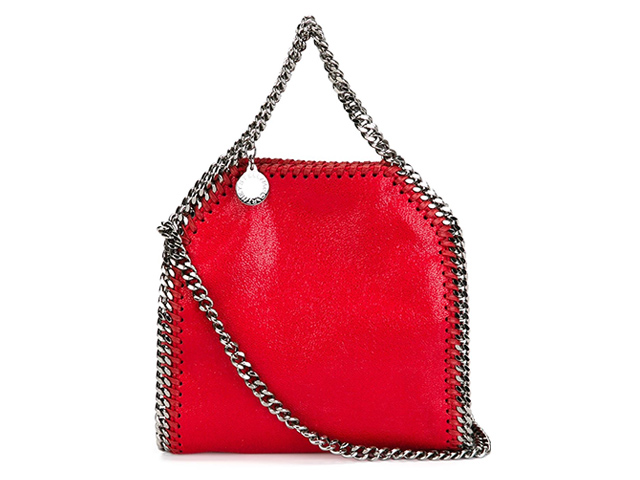 The thought of having a handbag in a primary colour bag is rather daunting. Let alone, one in bright cherry red.  But come to think of it, what's not to like about it? Requiring little investment, a classic red bag is a standout piece that transcends seasons and instantly perks up even the most basic outfits. My favourite at the moment? Stella McCartney's 'Falabella' faux leather tote that is brushed for the softest handle. The chunky chain strap telegraph toughness while the whip stitched trim adds personality to an otherwise simple design. I think I may have just found my new everyday bag. 
Loh Wei Yeen, Fashion & Beauty Writer: Weekend Max Mara 'Tatiana' necklace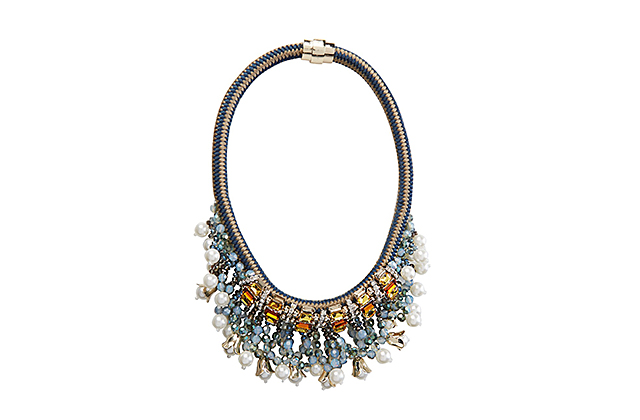 As each individual colours of the Malaysian flag were taken up by the team this Wednesday, I thought why not go with something that incorporate a few colours of Jalur Gemilang instead? This chunky necklace isn't usually my kind of thing (minimalistic and daintier jewellery are my go-to), but that dazzling array of blue, white, and yellow-orange crystals, beads, and faux pearls make it a worthy statement-grabbing accessory on lazy days where I'm clad in a plain tee and denim (like today).
Rachel Au, Lifestyle Writer: D.D Collective's lace dress
Yellow's not an easy colour to wear and for the first time in my books, the shade of it actually matters (Sorry, neon yellow, you're out). I've especially been a fan of d.d collective ever since Jonathan Liang joined as the Creative Director so when we were told about the theme for this week's #WednesdayWishlist, I already knew I was going to pick the colour yellow so I can feature this gorgeous lace dress (that I've been eyeing on and resisting to click the 'Add to Cart' button till payday). It ticks off several things on my list of requirements in a dress: lace, flared, colourful and most importantly, it has side pockets. I've got a wedding to attend soon and I think this is the one.  
Tan Su Fen, Writer: The Row Alys leather loafers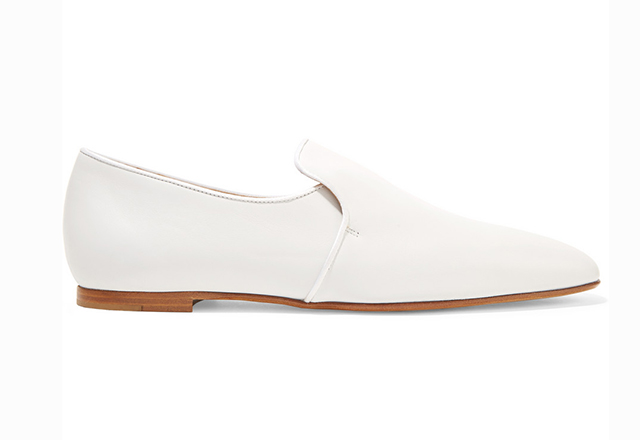 I was on the lookout for a pair of white shoes that can take me just about anywhere when I chanced upon these beauties. They are dubbed "the forever piece" on Net-A-Porter's The Edit, and I can't help but concur. Sleek and white with a minimalist aesthetic, these leather loafers look fit to grace both smart casual occasions and off-duty prowls. The no-fuss design is just the way I like my kicks—ready for me to simply slip on and head out the door.
Alyssa Lee, Editorial Assistant: Blue Thavia dress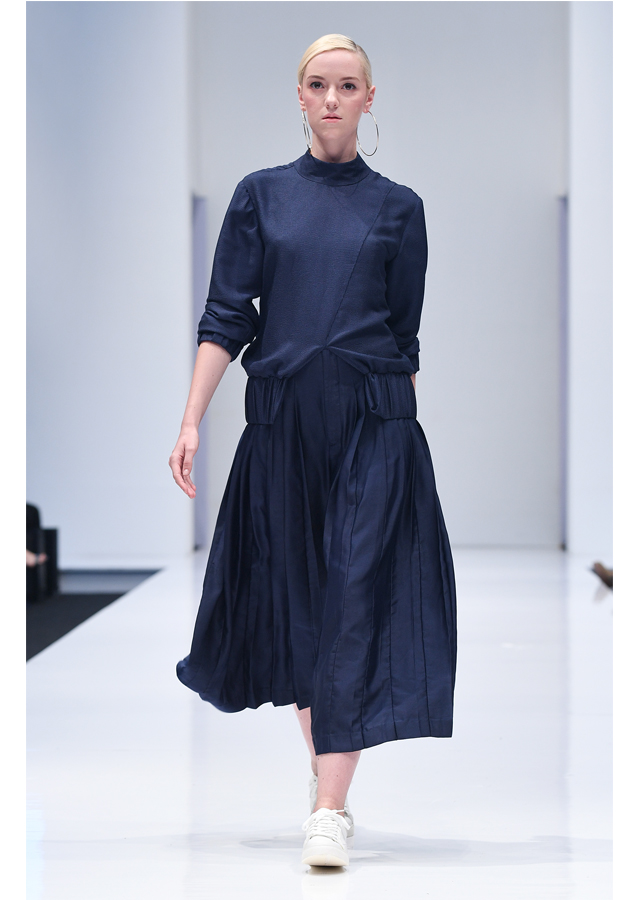 Ah, blue—the peaceful colour of unity. This particular look from the Thavia KLFW 2016 show exemplifies what I look for in an investment-worthy piece. It ticks all the boxes—a classic colour, well-thought-out design elements, the flexibility to dress it up and down, plus, food-baby hiding abilities packaged in an interesting silhouette. (Psst, we're having a giveaway for a few Thavia pieces that could be yours!) On top of that, it may be a bit of a stretch but this dress looks like it combines a few features of our national costumes. There's the high neck resembling a mandarin collar, the shift-like quality of a kurung, and the pleated volume of a sari. So, in the spirit of Merdeka, this Wednesday, I'm wishing for peace, unity, and longer legs to actually be able to pull off the Thavia dress above.
Related stories:
#WednesdayWishlist: Our top picks from #KLFWRTW2016