From highly anticipated designer debuts to next-level virtual shows, these are the fashion week highlights you should know
Fashion Month has come and gone again; this season, many designers have adapted to staging runway shows in the New Normal, presenting their new collections via an array of virtual and phygital formats. If you've caught up on the best SS21 looks that were sent down the runway, below, we round up the highlights from the month that have set the internet abuzz.
Below, the 10 most memorable moments from SS21 Fashion Month:
Versace's size-inclusive model line-up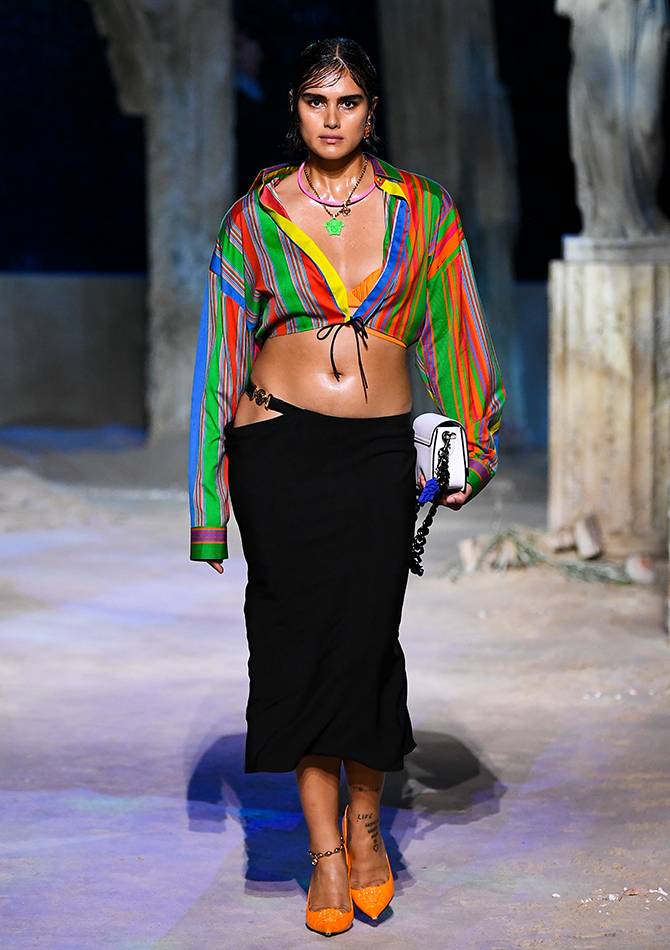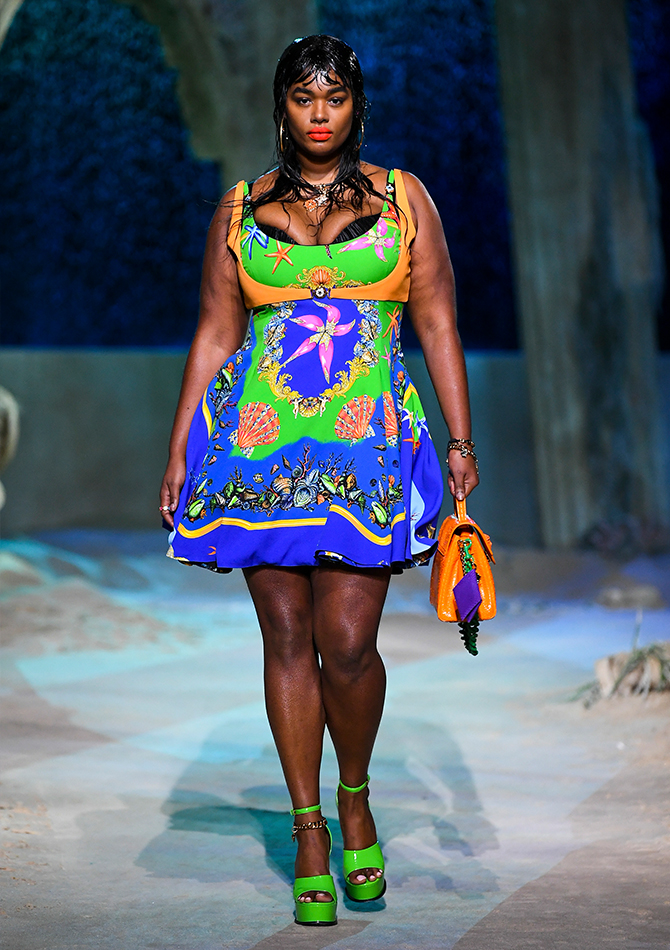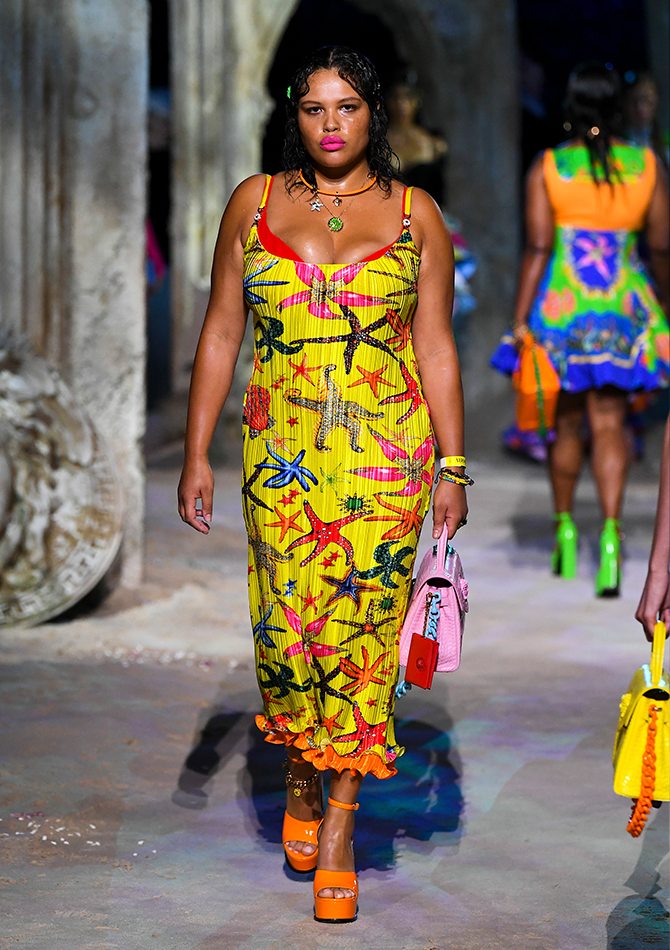 Lots of firsts happened this season, but one of the most noteworthy moments? Versace's SS21 show featuring not one but three plus-size models for the first time ever—yay to size inclusivity! Alva Claire, Jill Kortleve, and Precious Lee walked the "Versacepolis" underwater-themed show that focused on the Italian Maison's iconic 'trésors de la mer' print.
Moschino's puppet show
While the Moschino SS21 invitation card reads "no strings attached", its show was the total opposite. To distinct itself from a long list of phygital shows this season, Jeremy Scott—with the help of the famous Jim Henson's puppet shop—staged a show with marionette models in gowns that are fit for a princess. And that's not it. The front row featured the likes of Anna Wintour and Hamish Bowles who were also given the doll treatment.
Raf Simons's Prada debut
After months of anticipation, Raf Simons has finally unveiled his debut collection—created alongside his co-creative director Miuccia Prada—at Prada. From the vivid colour play to the pops of graphic prints, the Belgian designer fused his design signatures with the brand's house codes, and let the nylon material and the triangular logo shine. The duo also spent some time post-show to answer some of the questions that were submitted across the world. Watch the full video above.
A protester crashed Dior's runway show
Dior's creative director Maria Grazia Chiuri is no stranger to featuring protest messaging on the runway, but at the end of the show this season, the catwalk saw an unexpected guest—a protester from climate activist group Extinction Rebellion, holding a sign that reads "We are all fashion victims". While guests were unsure whether it was a planned stint, it was later revealed that it wasn't actually part of the show. In an interview with WWD, Pietro Beccari, chairman and CEO of Christian Dior Couture said, ″it was a surprise for everybody. It was so well done, you couldn't tell what it was.″
Virtual FROWs were all the rage
Fashion week is never complete without A-list guests, and regardless whether it's a virtual or phygital show, it's no different. Balmain and Miu Miu both staged an audience-less live runway show this season, but they made sure to include their celebrity friends in their show. How? The former lined up three rows of LED screens that each showed a different guest (Machine Gun Kelly, Megan Thee Stallion, and Usher were some of them), while the latter had screens—featuring Elle Fanning, Yoona of Girls' Generation, Zoey Deutch and more—projected on the walls as part of the runway.
GCDS took it to the next level, however, by giving us a full-on digital show with animated models wearing digitised clothes, while "artificial" guests including It-couples Dua Lipa and Anwar Hadid, and Chiara Ferragni and Fedez watched from the front row.
Loewe's Show-on-a-wall
Following the one-of-a-kind Show-in-a-box for Men's Spring/Summer 2021, Loewe continued the same format to unveil its womenswear collection this season, but this round, the brand supersized its presentation with Show-on-a-wall. Each (enormous) package consists of poster-sized looks, a roll of wallpaper designed by artist Anthea Hamilton, and a canvas tool bag for you to store the wallpaper glue, the brush, and the scissors. How cool is that?
Matthew Williams unveils his first collection for Givenchy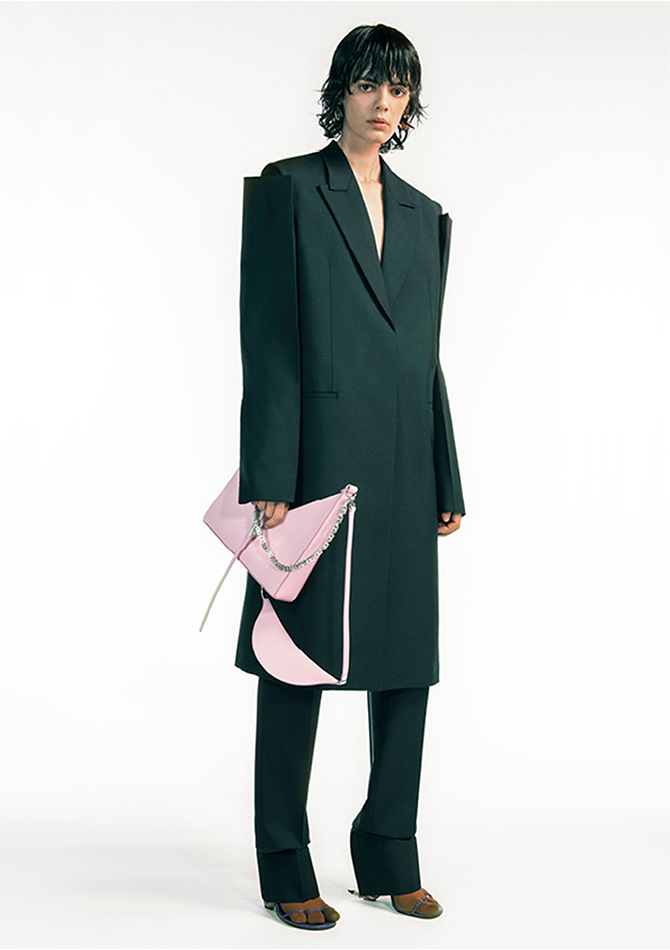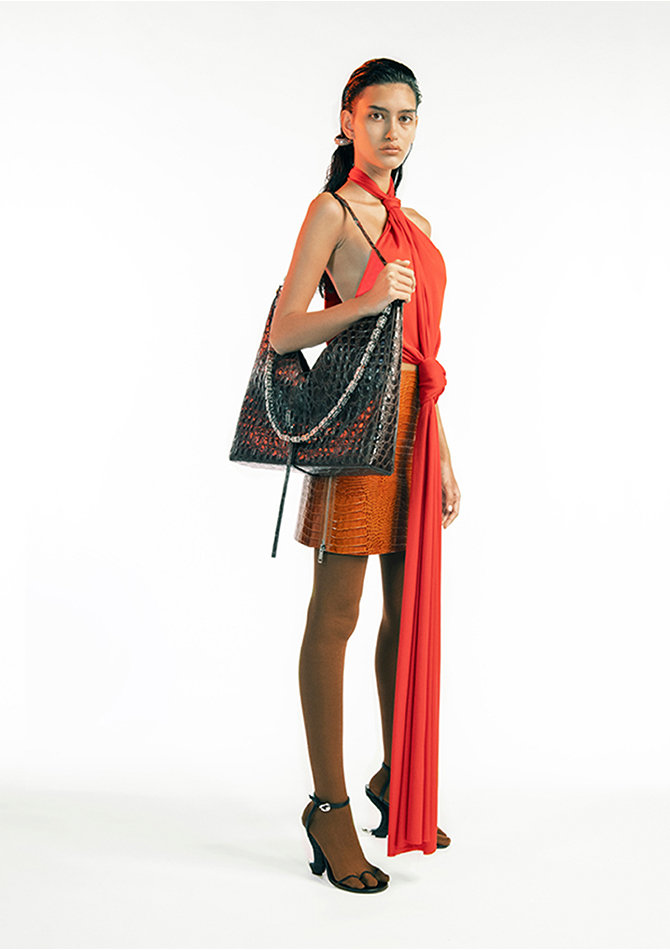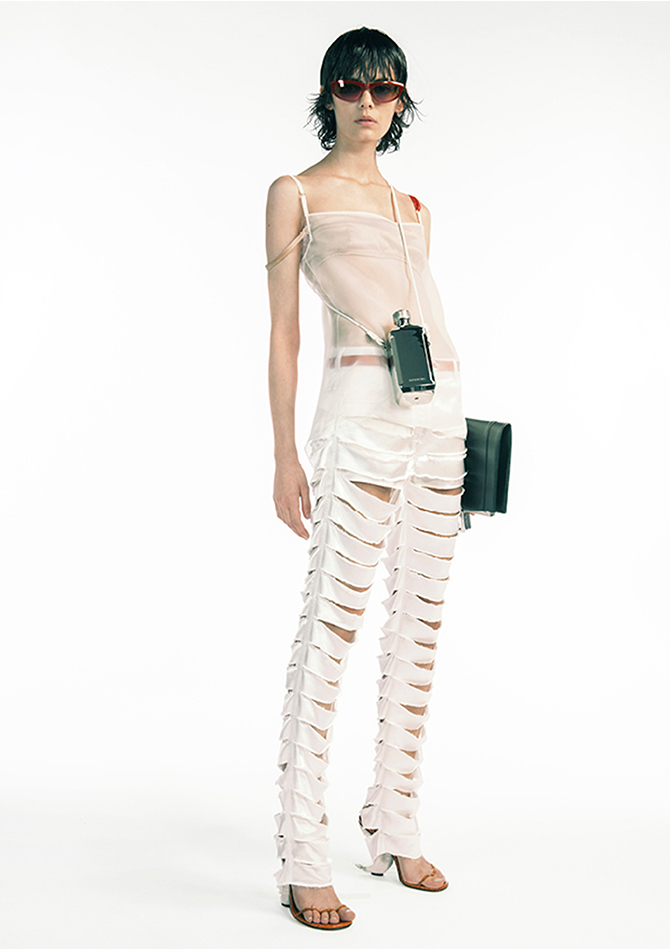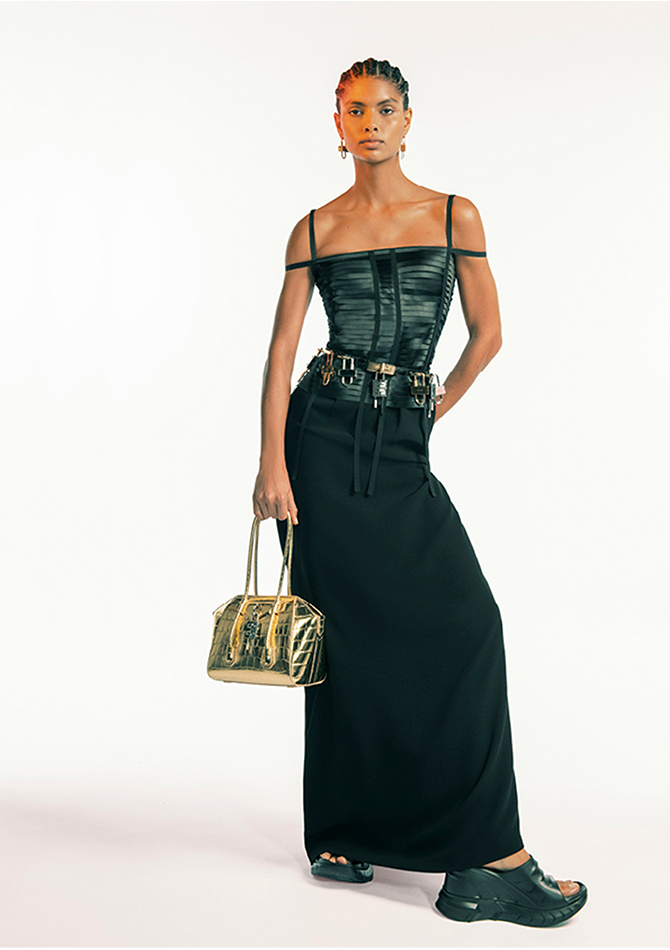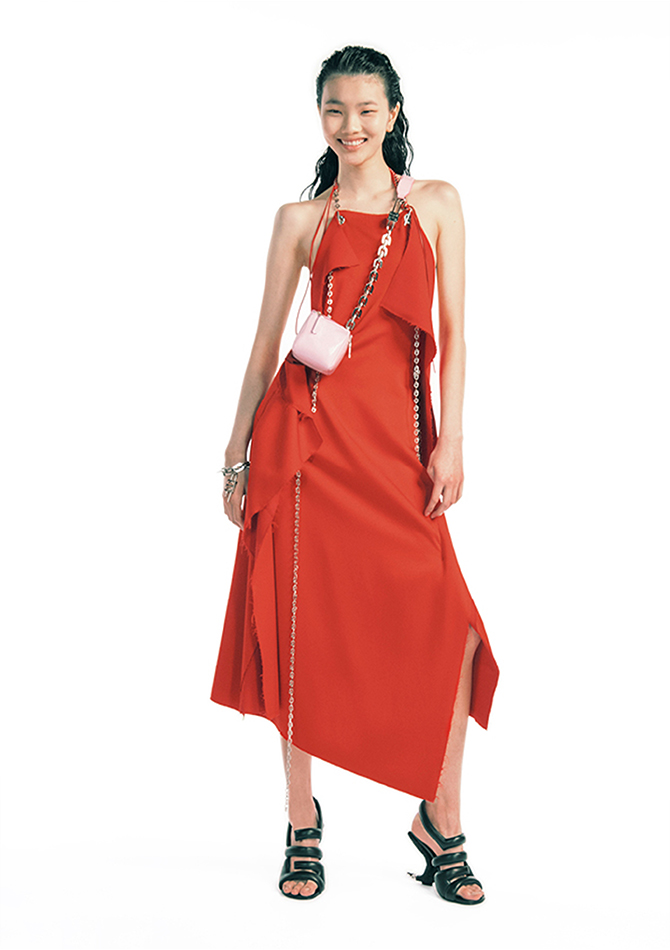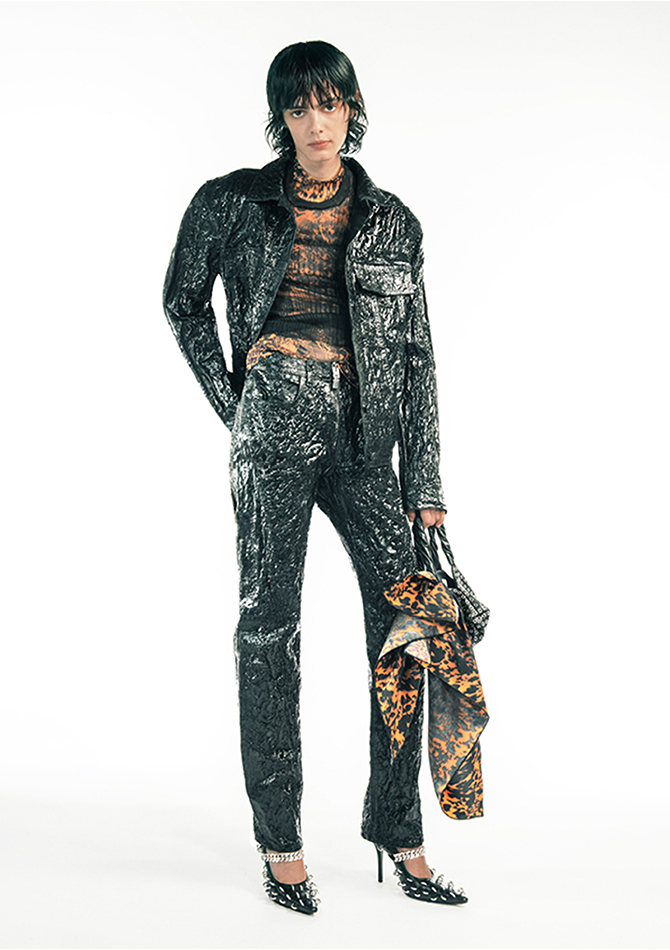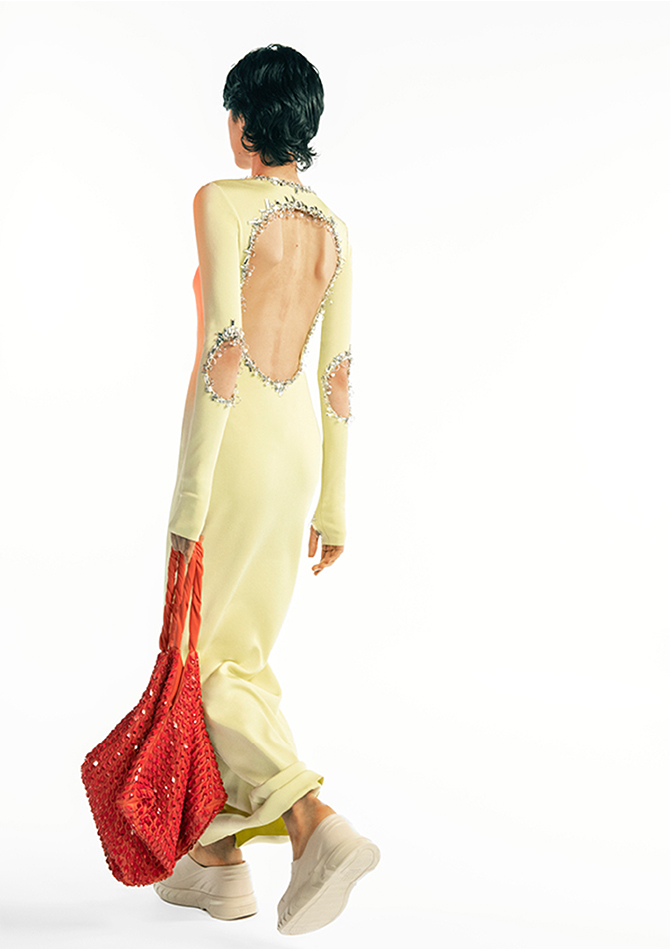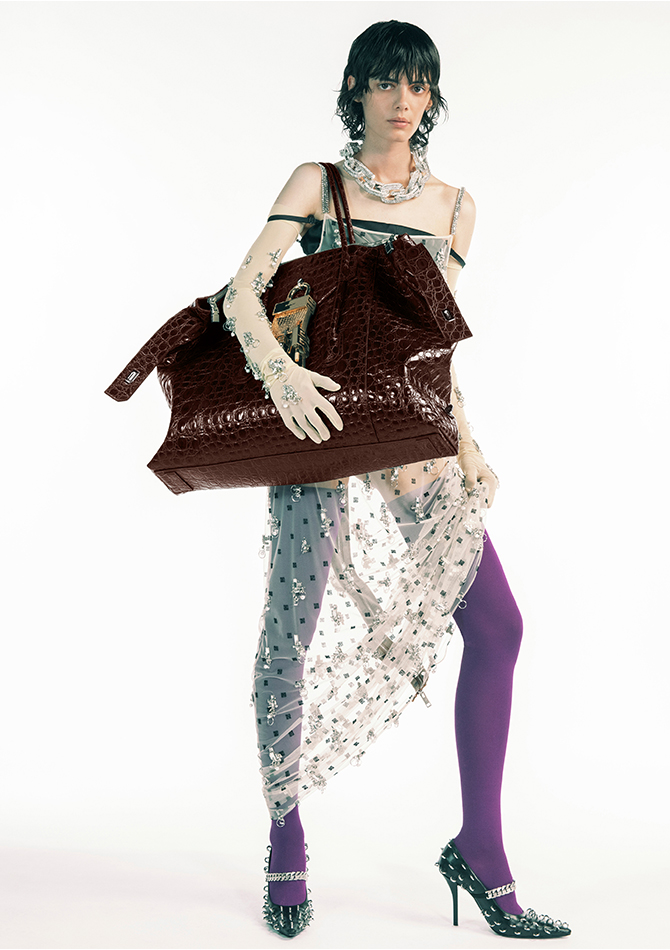 Matthew Williams's Givenchy collection was also one of the highly anticipated debuts this season. Instead of a runway show, the designer unveiled the "sampler"—as he calls it—online, with looks that pay homage to past designers, namely Hubert de Givenchy and Alexander McQueen.
The designer explains in a statement, "You find the pieces of the puzzle for a collection, building it from symbols and signs, but never forgetting the reality of the person who will wear it and bring it to life. The women and men should be powerful and effortless, equal and joyful, a reflection of who they really are—only more so. It's about finding the humanity in luxury." The accessories will definitely be a fan-favourite.
Chanel's itty-bitty bags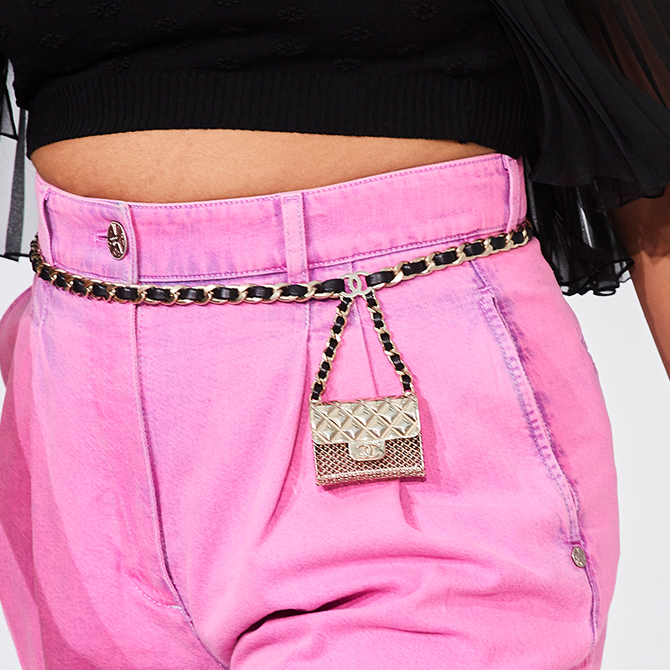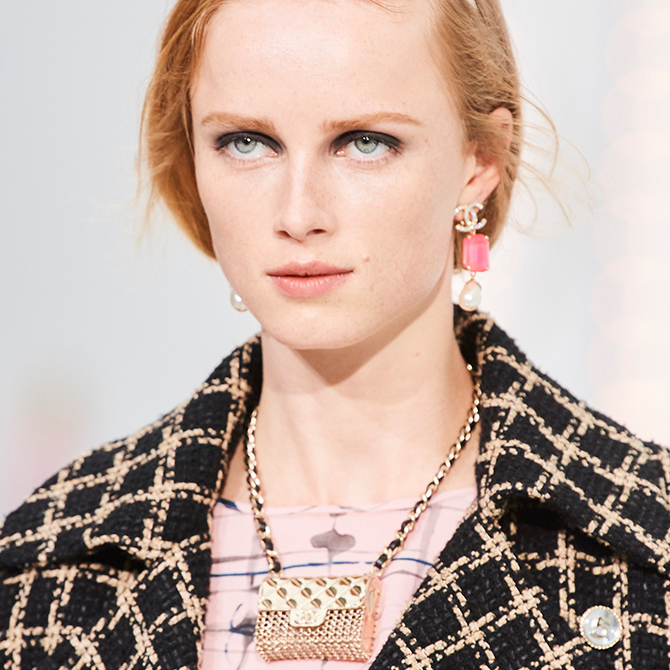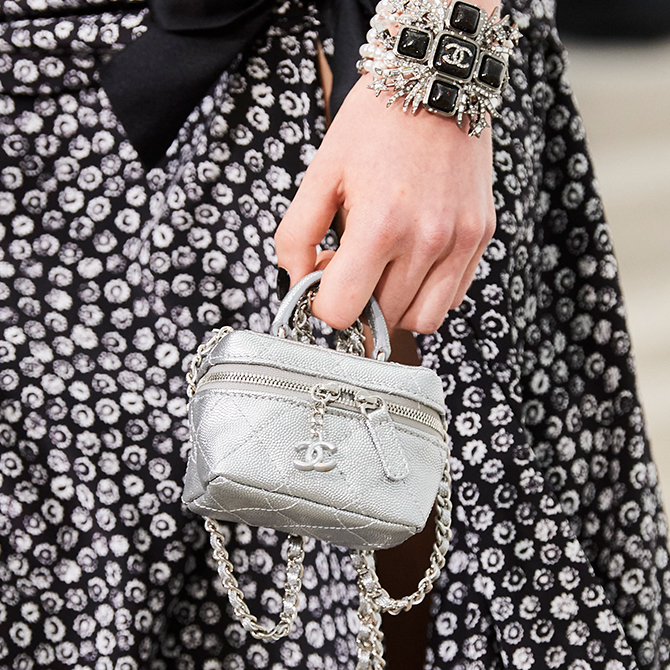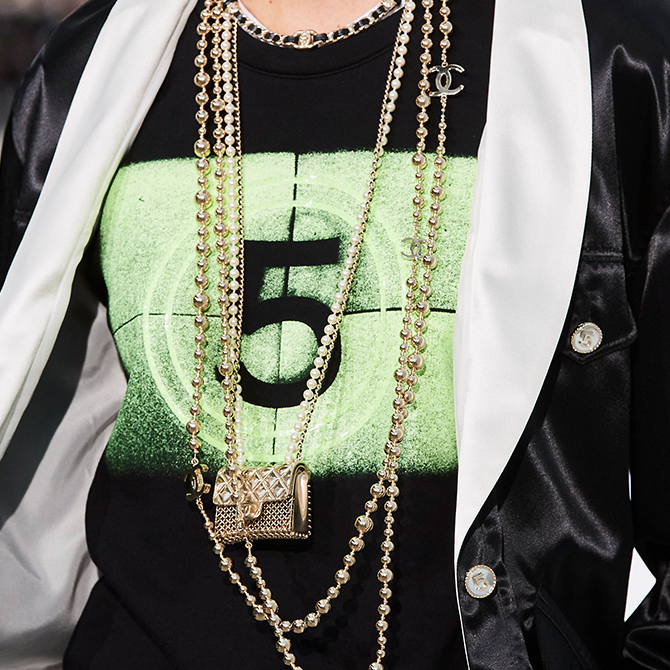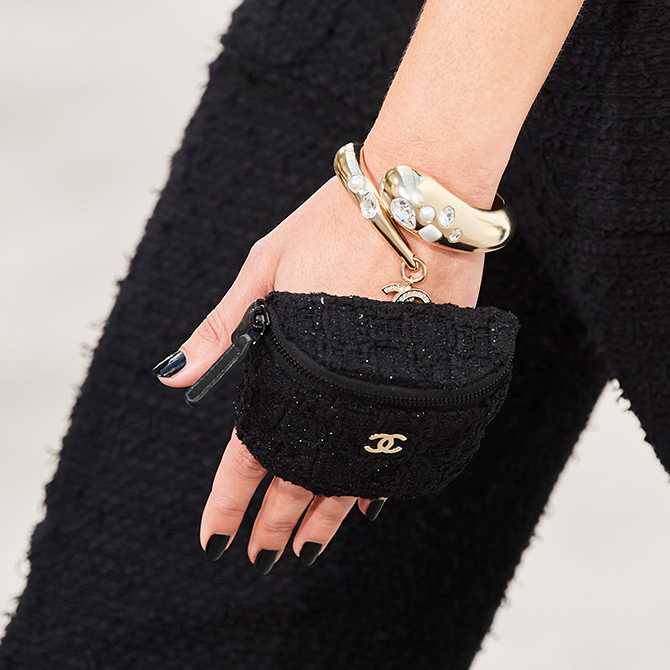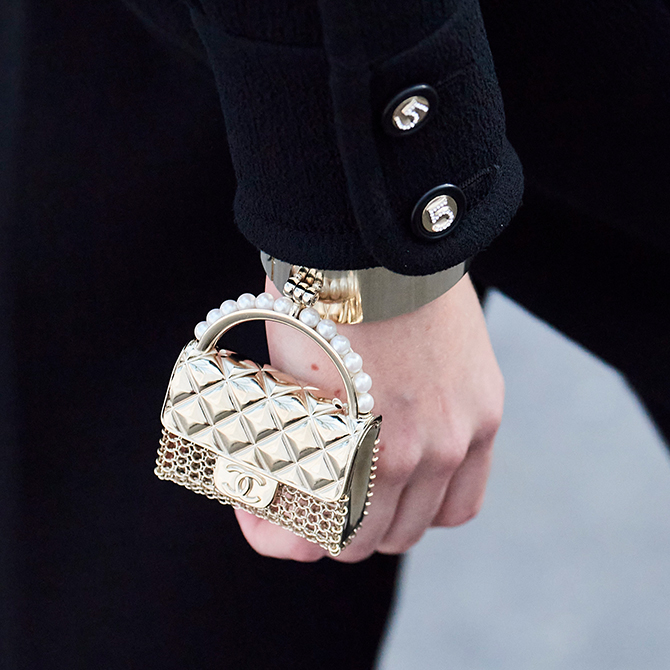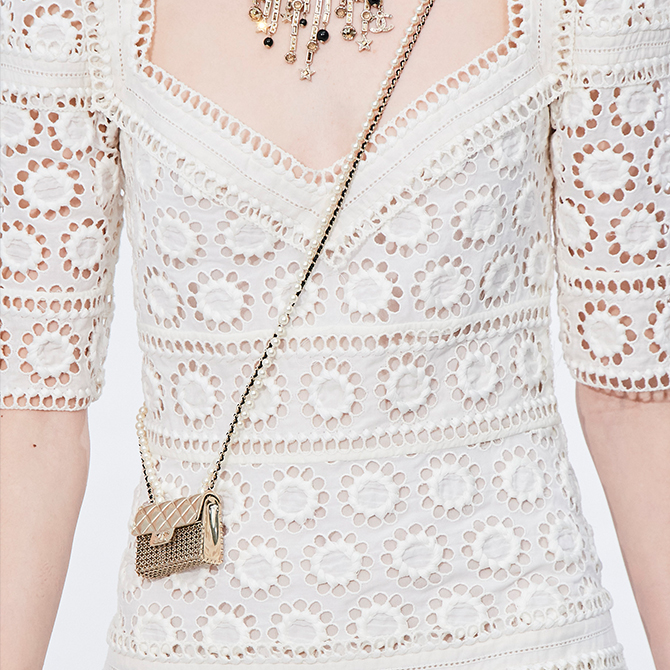 There's no denying that mini bags are no longer just a trend, but in recent years, many designers have took the arm candy to the next level—shrinking it to a micro size to maximise its cuteness. At Chanel's SS21 show, accessorising its Hollywood-inspired looks, were an array of itty-bitty bags that set the social media abuzz. Regardless whether it came in the form of necklaces, bracelets, or chain belts, trust us when we say that the tiny flap bags will be on the It-list next season.
Lila Moss makes her runway debut at Miu Miu
Another model offspring has made her runway debut! Enter Lila Moss—supermodel Kate Moss's 18-year-old daughter who opened and closed the Miu Miu show on the last day of Paris Fashion Week. Although she has previously graced magazine covers and starred in fashion campaigns, the show marked her first official catwalk, and we're sure there'll be many more to come.
Louis Vuitton's green-screen magic
Watching a runway show virtually is incomparable with a real-life experience, but Nicolas Ghesquière aimed to elevate our livestream experience for Louis Vuitton's show this season—and he did just that. The showspace at French department store La Samaritaine was lined with floor-to-ceiling green screens, and special visual effects were projected as models walked the show in an array of gender-fluid ensembles.
Related: Spring/Summer 2021 Fashion Month: The best looks of the season with just one tap