Get your Moo on with these limited-edition designer pieces
In T-minus three weeks, we'll be bidding goodbye to the Year of the Rat and welcoming the Year of the Ox. Although celebrations will be kept intimate this year, we're still keeping the traditions alive when it comes to our Chinese New Year preparations.
From Yee Sang platters and CNY dishes that can be delivered to your doorstep, food-wise, we've definitely got you covered. When it comes to the fashion department, our roundup of the best local designers' cheongsam collections to limited-edition watches and jewellery pieces are the guides you need for your 'huat' outfit. If you're looking for more, a slew of luxury brands have dropped their Lunar New Year 2021 capsule lines that centre around the auspicious hue and the zodiac of the year.
Check out all the 18 designer capsule collections below:
Fendi
Fendi's Lunar New Year 2021 capsule collection this year features an array of accessories in auspicious red and pink hues, and flowers from the Chinese tradition. There's the chrysanthemum that symbolises longevity, the peony that represents prosperity, beauty, and honour, as well as plum blossoms that's a symbol of happiness, good fortune, longevity, success, and harmony. The Baguette bag, in particular, is available in four different sizes.
Click here for more.
Moschino
From dresses to jackets to bags, every item from the 16-piece limited-edition collection is emblazoned with a cartoon ox print that's reimagined from Moschino's design archives, and they all come in auspicious red and gold hues that will bring all the happiness and good fortune for the new year.
Click here for more.
Michael Kors
This CNY, Michael Kors's capsule collection highlights its well-loved SoHo bag that comes in new red or black tweed. The metallic threads, the gold push-lock, and the chain hardware give the arm candy that extra shine—it'll lend a glam touch to the simplest of looks.
Mulberry
Mulberry is going festive the eco-friendly way by releasing a limited-edition Portobello line that's 100 per cent sustainable. The tote, the clutch, and the bag charms from the collection are made with leather that's derived from environmentally accredited tanneries and stitched with recycled thread, and each piece features an abstract print of the traditional Chinese knot.
Click here for more.
Prada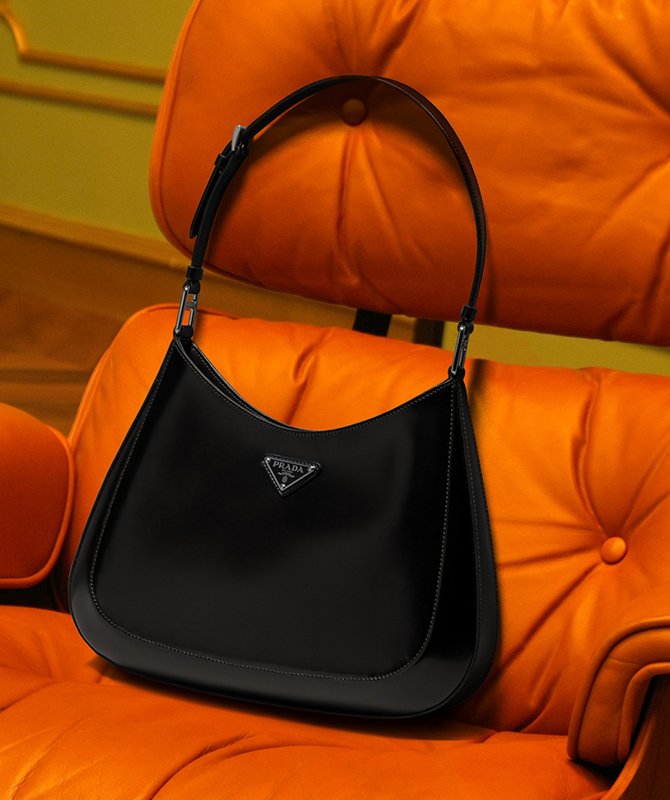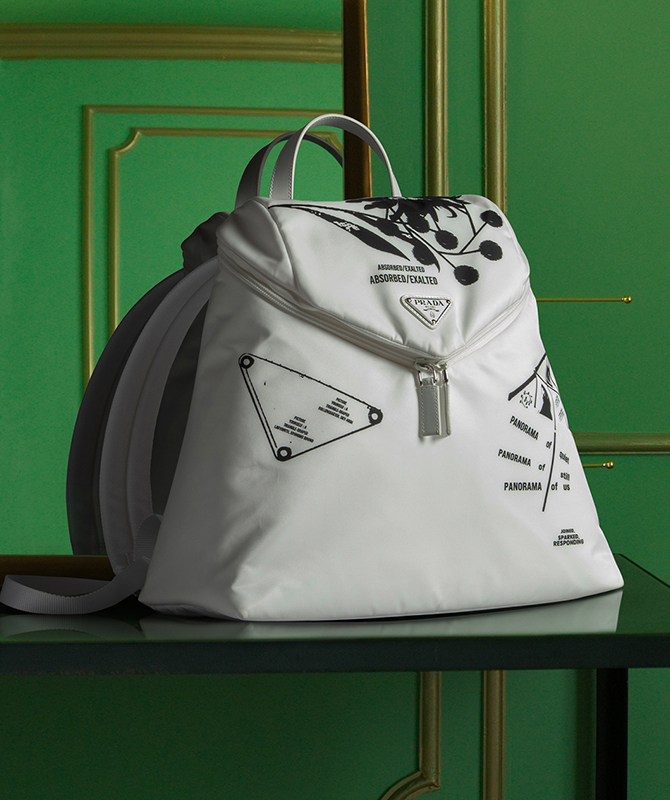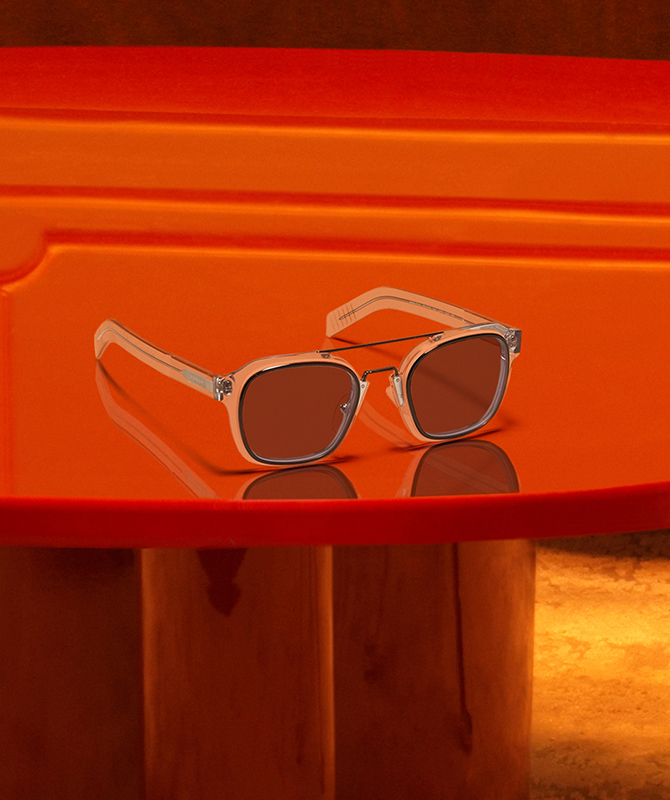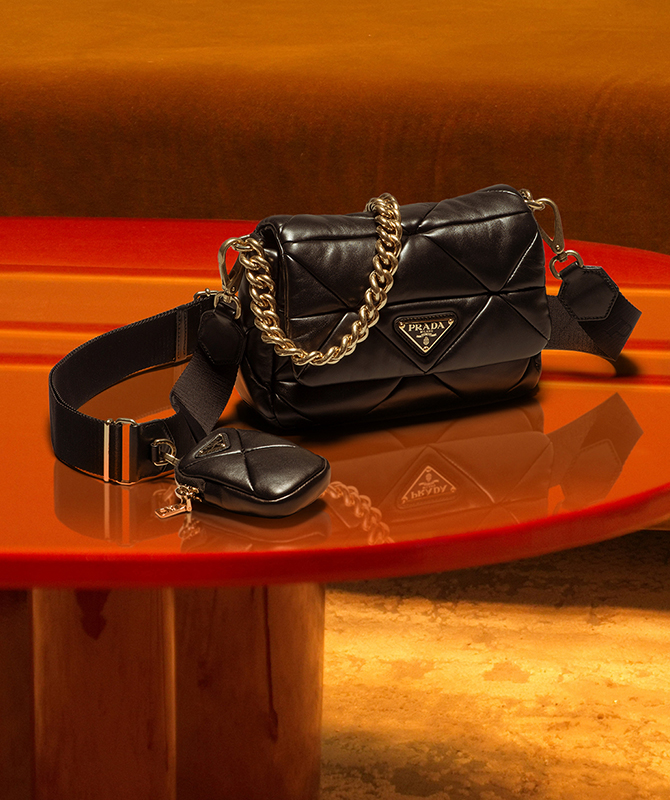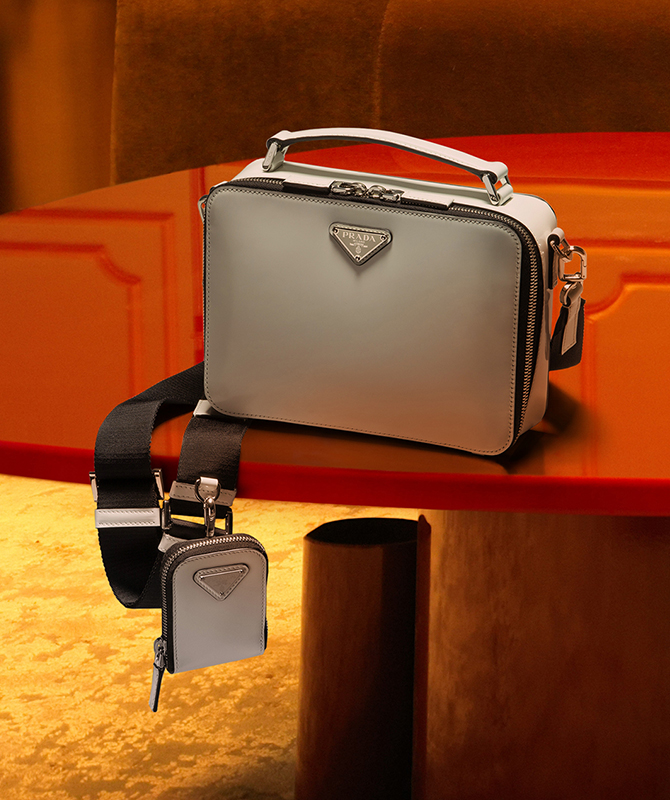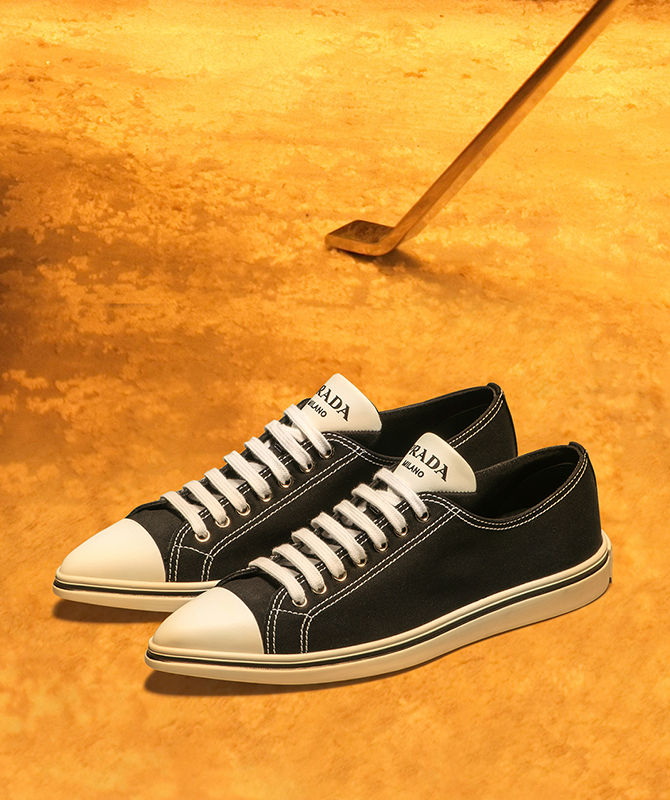 For those of you who are already sporting head-to-toe red, Prada's line of black and white coloured accessories will make the perfect finishing touch. The Prada Cleo bag that has been making waves as of late is not to be missed.
Kate Spade New York
Are you a Disney fan? Kate Spade New York is celebrating Lunar New Year with a collaboration featuring the iconic Clarabelle & Friends characters. The pieces—including sweaters and leather goods—will add a playful touch to your festive looks.
Louis Vuitton
From scarves to jewellery to accessories, Louis Vuitton is fully embracing the Year of the Ox with a series of products that feature the cute mascot. They'll make great gifts too.
Click here for more.
Gucci
In conjunction with the Lunar New Year, Gucci has created a dedicated collection featuring one of the world's favourite anime characters, Doraemon. The pop icon can be seen peppered all over the GG motif, but another print featuring Doraemon in a super-cute brown Ox costume is also available.
Click here for more.
Versace
Versace's CNY 2021 collection doesn't come in auspicious colours or ox-themed prints. Instead, the Italian Maison unveiled its new take on the Medusa Amplified motif that highlights rolling Medusa discs in two colourways—black-and-gold, and another in a combination of pastel shades.
Click here for more.
Bottega Veneta
There may not be big gatherings this year, but count on the bright and bold pieces from Bottega Veneta to uplift your festive mood. The brand has also released exclusive colours for the Year of the Ox—The Shell bag, The Mini Twist, and The Belt Chain pouch now come in 'chili tomato' and lavender.
Click here for more.
Giorgio Armani
Regardless of your style, Giorgio Armani's CNY 2021 capsule collection features an array of clothing that'll make a great addition to your wardrobe, from a feminine pleated tank dress to a double-breasted coat that can also be worn as a dress.
Saint Laurent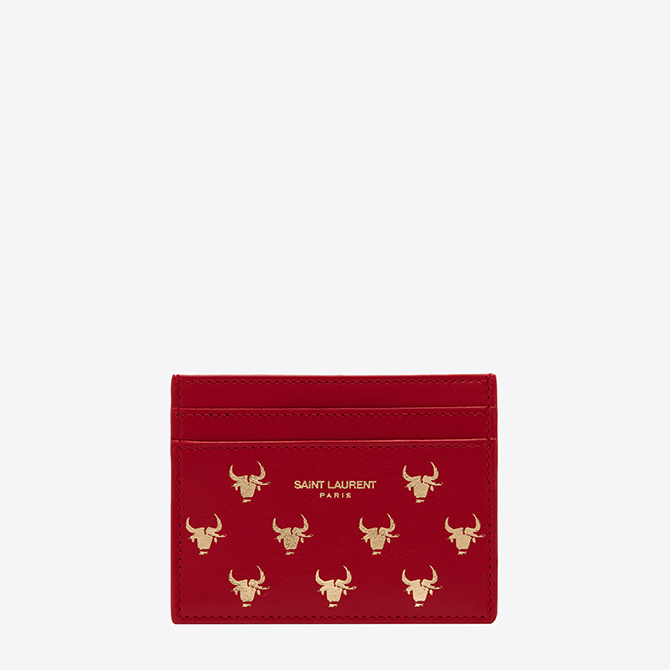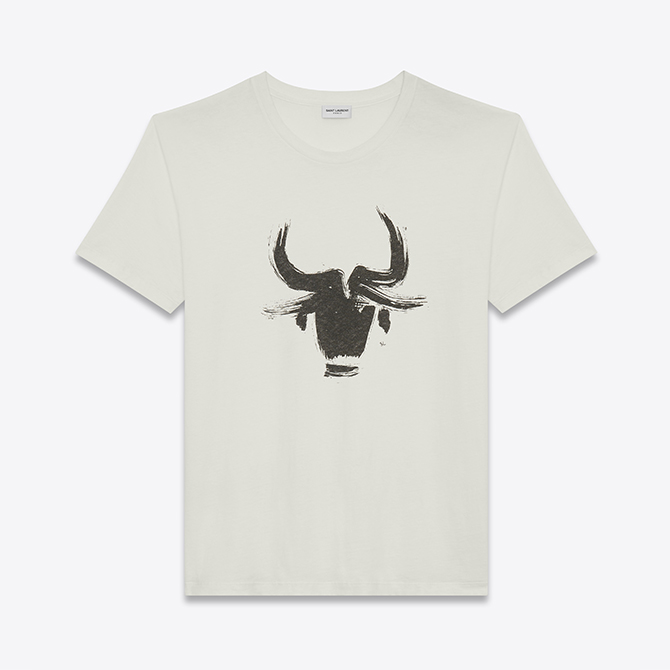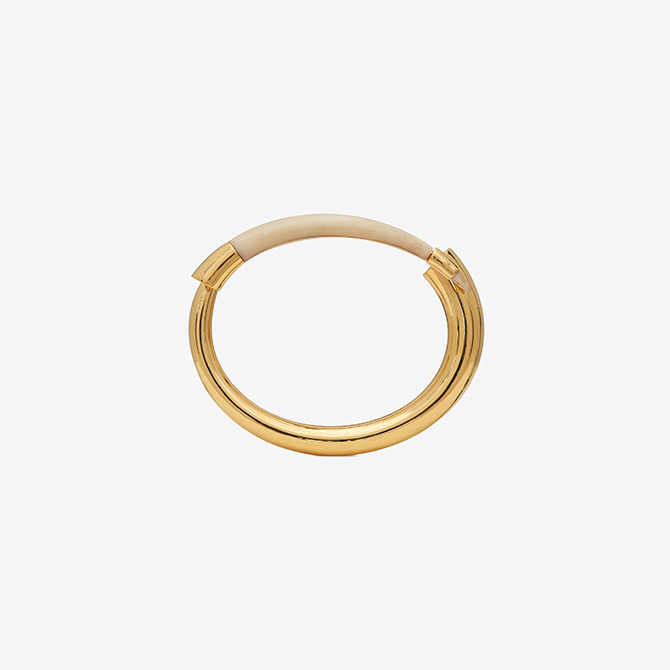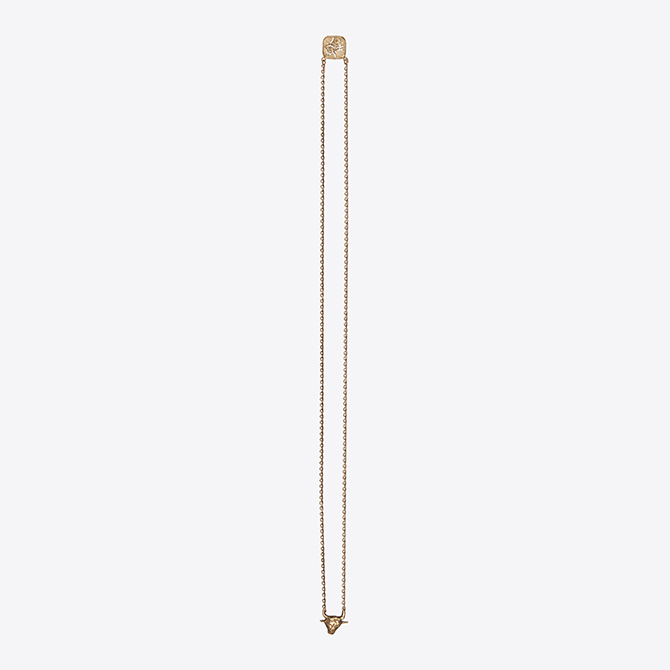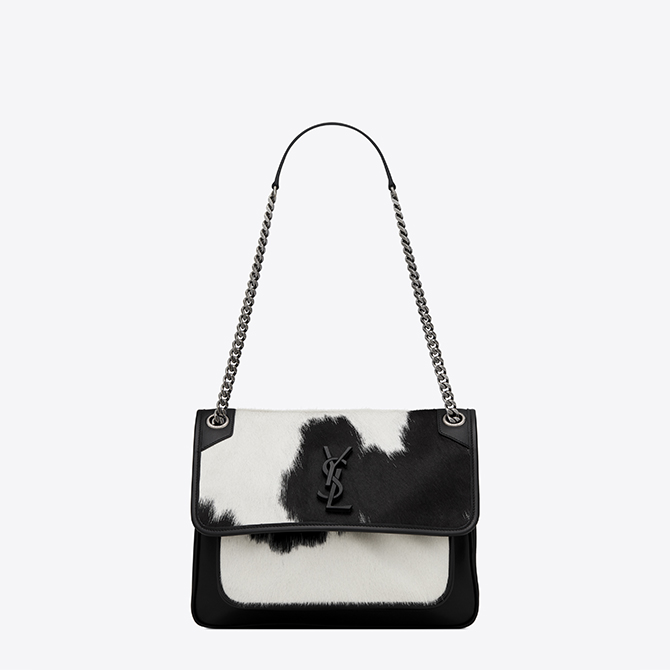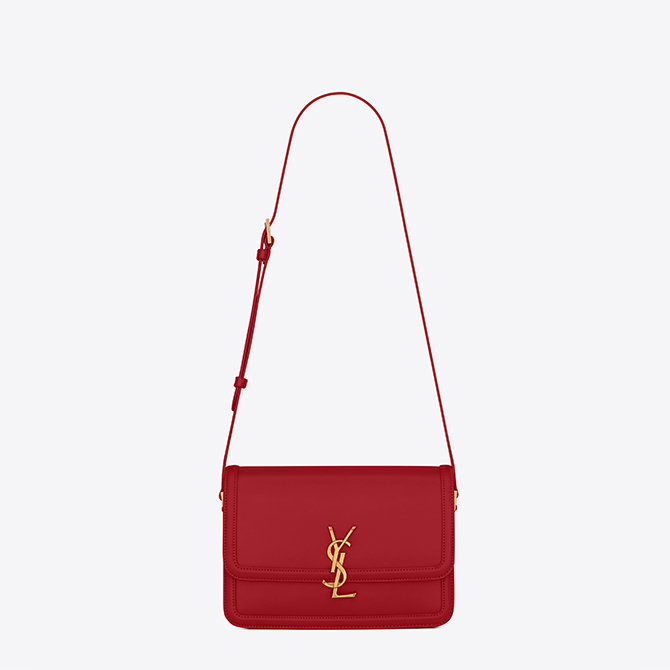 Saint Laurent has given the 2021 zodiac a few different takes, from ox silhouettes that can be found on T-shirts and card cases, to ox-print on bags and boots, to horn bracelets and necklaces.
Balenciaga
Balenciaga's Year of the Ox capsule includes ready-to-wear separates, bags, and accessories. While most of the items are emblazoned with all-over prints in black and white, you can also find pieces highlighting the baby ox motif in the mix.
Click here for more.
Burberry
The Thomas Burberry Monogram motif is given a festive take this year, as the Chinese Zodiac can be seen emblazoned on shirts, dresses, bags, and more. Some of the noteworthy accessories include a cap with horns, and an AirPods case in a vibrant colour combo.
Click here for more.
Ralph Lauren x CLOT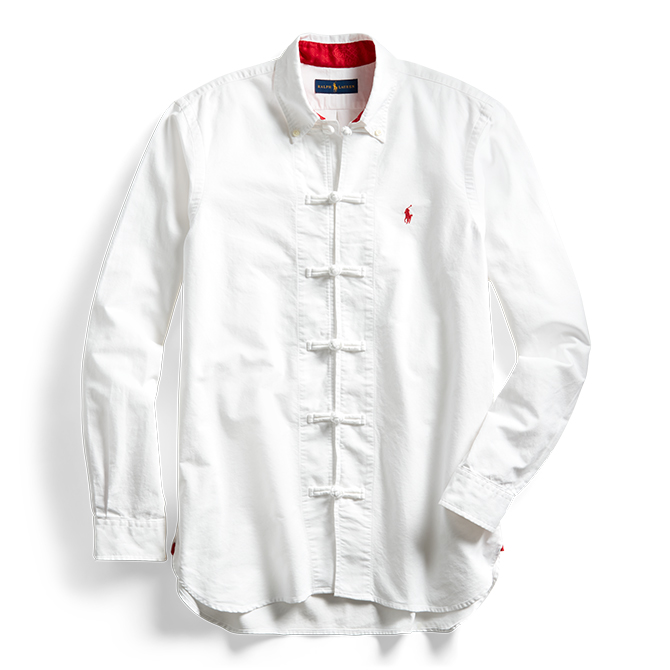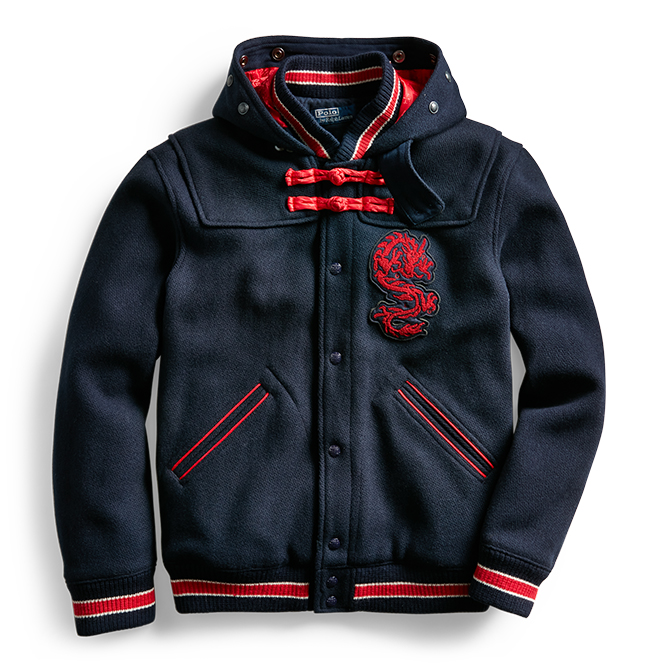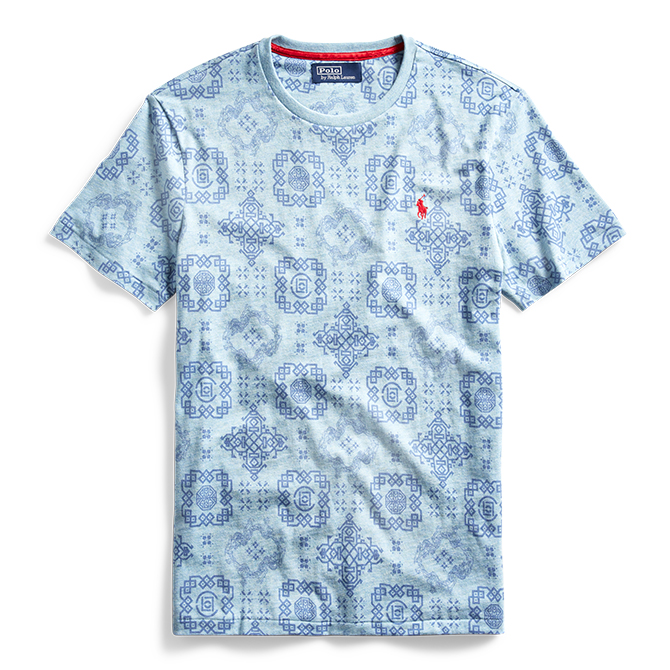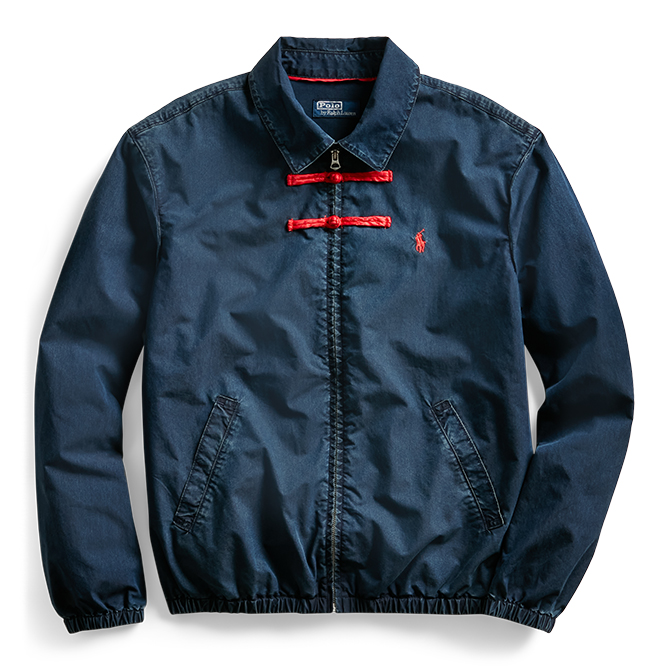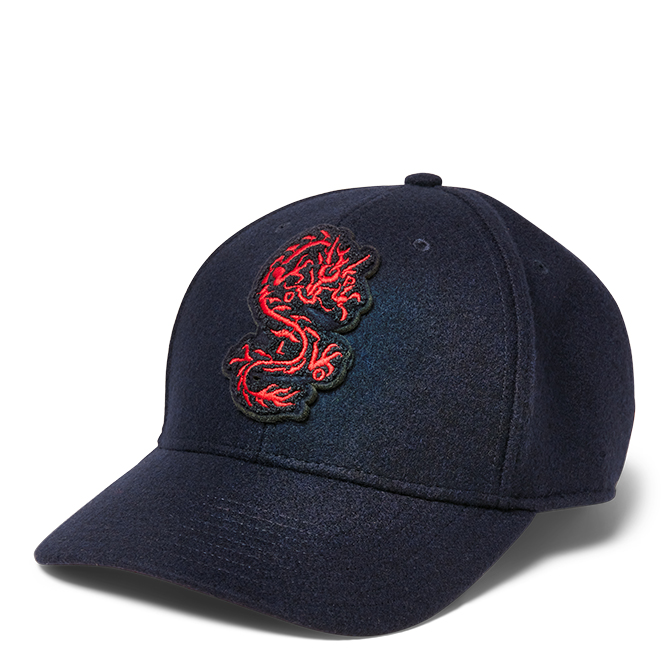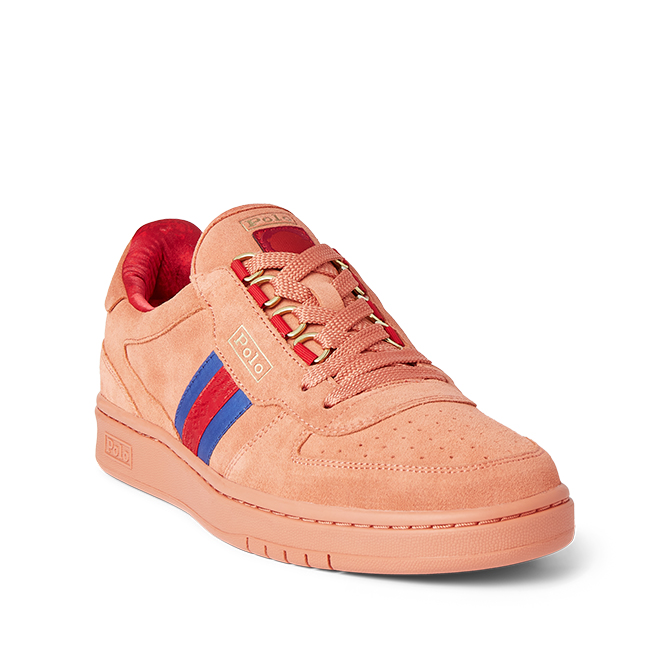 This year, Ralph Lauren has teamed up with streetwear label CLOT (that's co-founded by Chinese star Edison Chen) on a collection that fuses the classic American style with the traditional Chinese flair. CLOT's famous Silk Royale print can be found on the T-shirts, Oxford shirts are updated with frog-button details, and dragon patches can be found on jackets and caps.
Click here for more.
Longchamp
To celebrate the Year of the Ox, Longchamp has also unveiled its limited-edition designs featuring a cute ox motif. The zodiac can be seen munching on a daisy stem on the brand's signature Le Pliage Cuir bags that come in two sizes and two colours. The collection also includes two collectible accessories in the form of a key holder and a bag charm.
Coach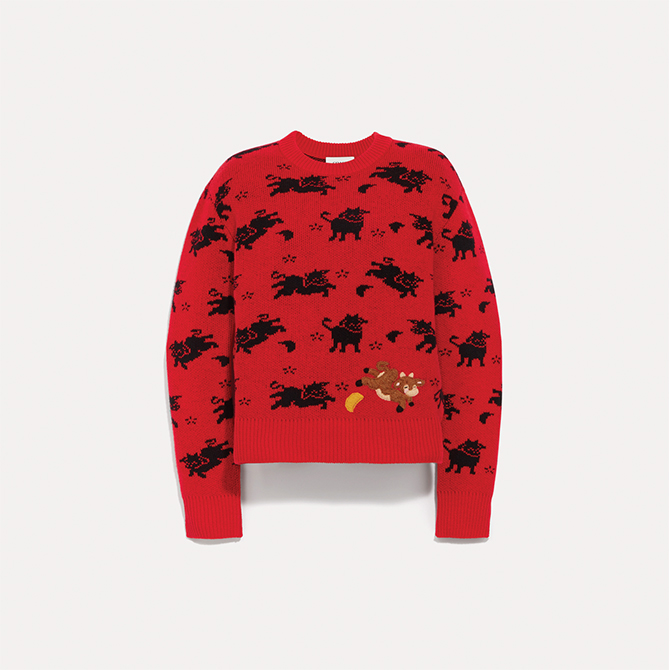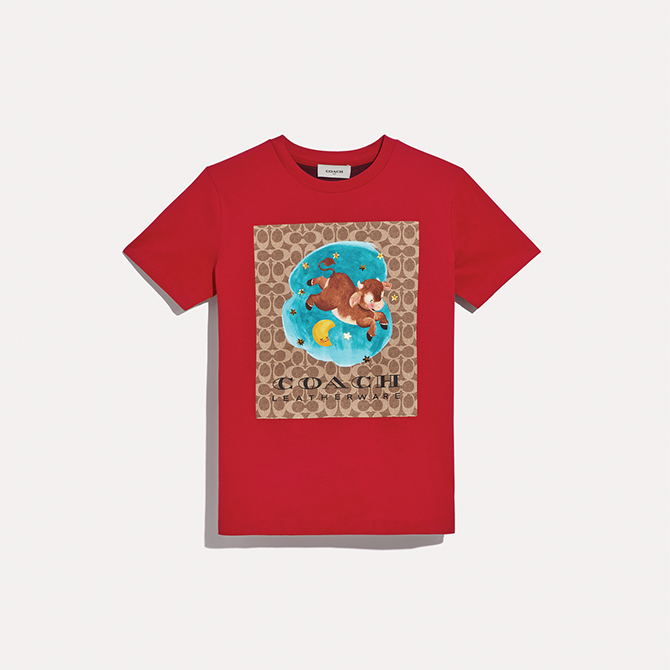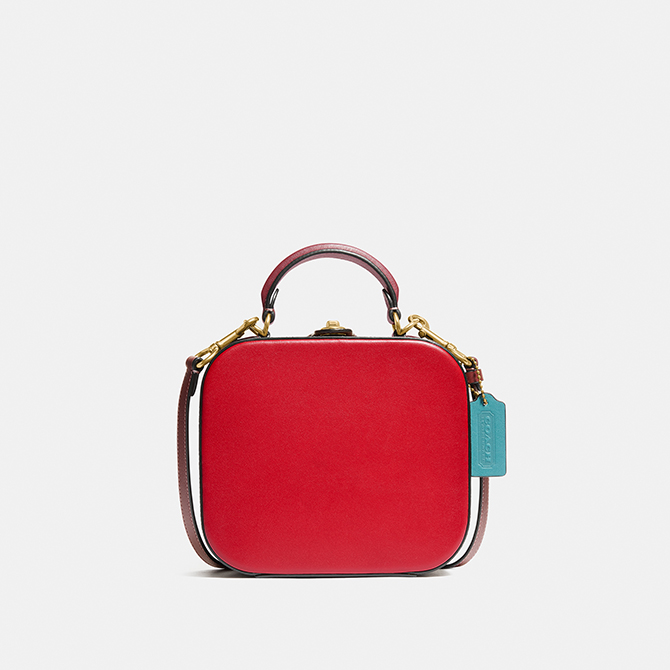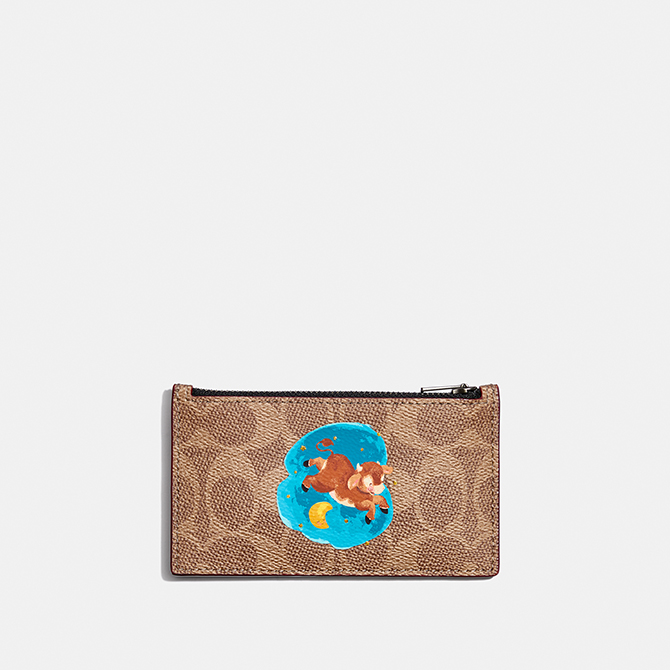 Just when we thought the ox prints can't get any cuter, Coach has released an "ox jumping over the moon" motif that can be found on ready-to-wear pieces, bags, and more. To tune up the festive spirit, pops of red can also be spotted throughout the collection.
Shop the collection here.
Dior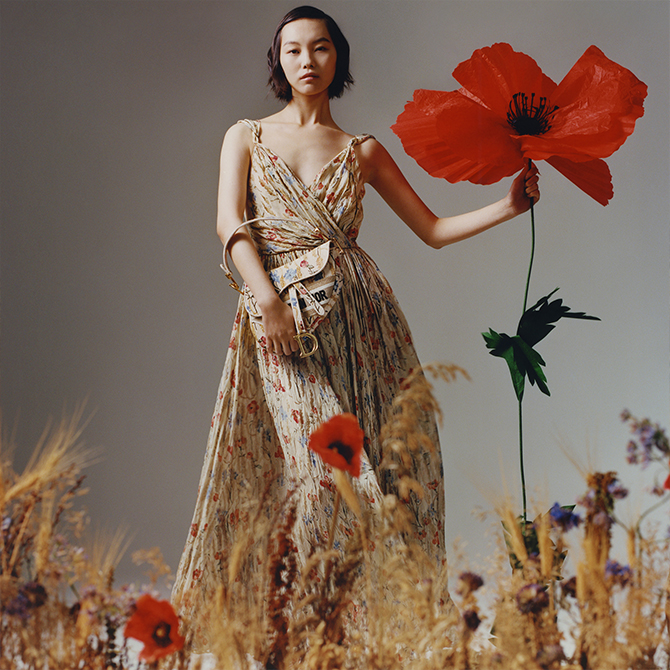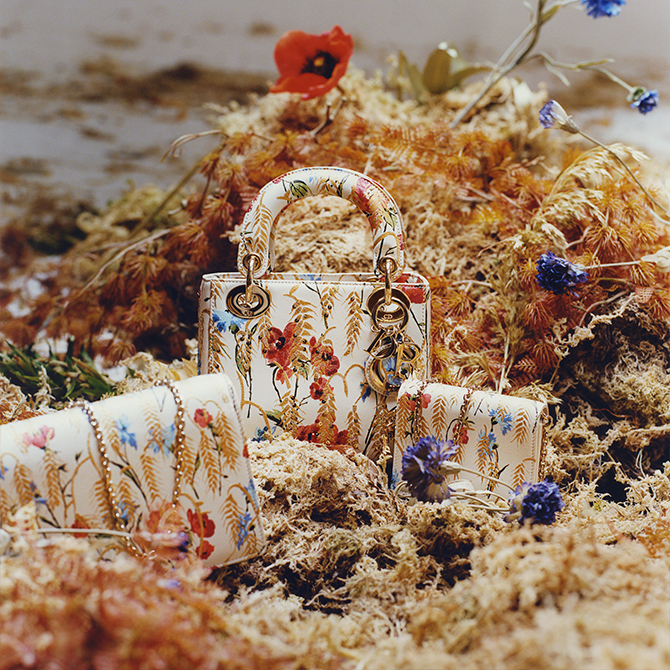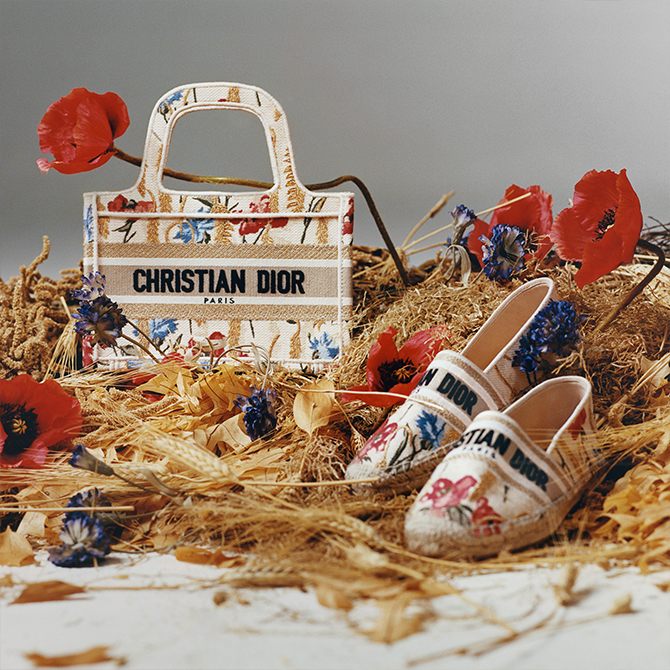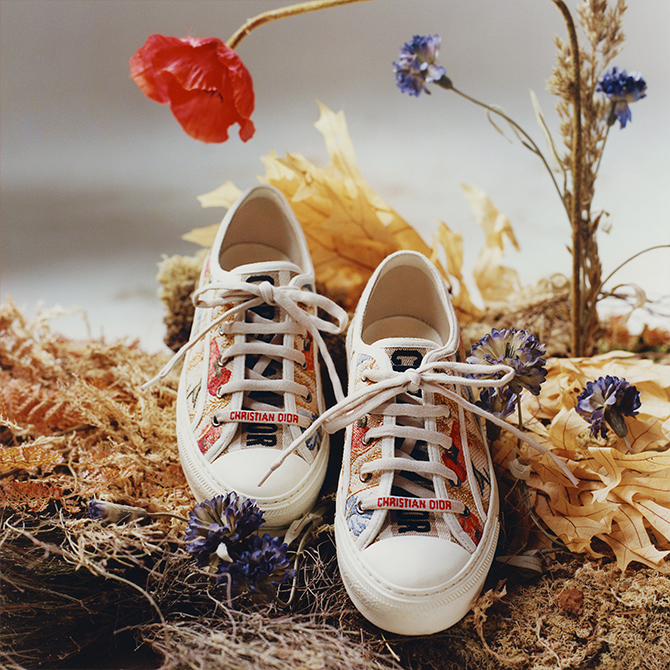 Obsessed with florals? Dior has unveiled a new Dior Hibiscus print to celebrate the Lunar New Year, and the pieces are the perfect addition to your wardrobe. From ready-to-wear separates to bags, jewellery, and more, the flower motif lend a feminine, romantic touch.
Click here for more.
For more Chinese New Year 2021-related stories, click here.