Did you know that these brands are helmed by couples?
From siblings to best friends to lovers, the fashion industry is made up of an impressive array of power duos who take the helm at some of the biggest brands around. But while they say never mix business with pleasure, when it comes to these nine designer couples, they've proven that it's possible to make it work—and the outcome is pretty fantastic. In conjunction with Valentine's Day, we're shining the spotlight on these coupled-up designers who have established a solid partnership, working on a label and bringing their creative vision to life together.
Christopher Lemaire and Sarah-Linh Tran of Lemaire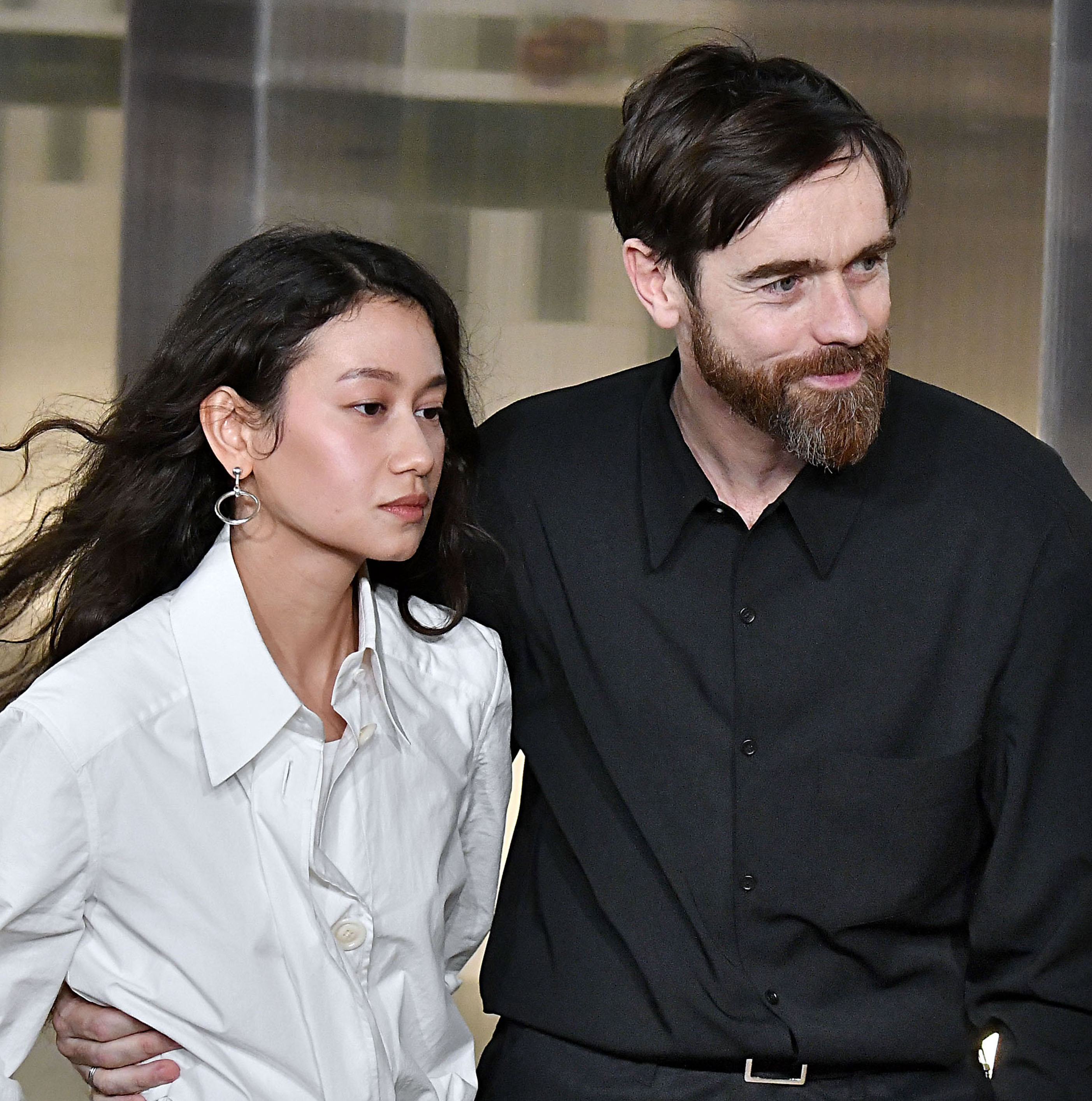 Having worked together for over a decade and partners in life for 15 years now, Sarah-Linh Tran and Christophe Lemaire bring their own assiduities to the label, Lemaire. Tran was brought in as co-creative director back in 2010 and their partnership has since elevated the brand to new heights. The merging of a similar design appreciation, passion for simplicity and love for each other have allowed for Lemaire to become a celebrated name in pared-down luxury. 
Rick Owens and Michèle Lamy of Rick Owens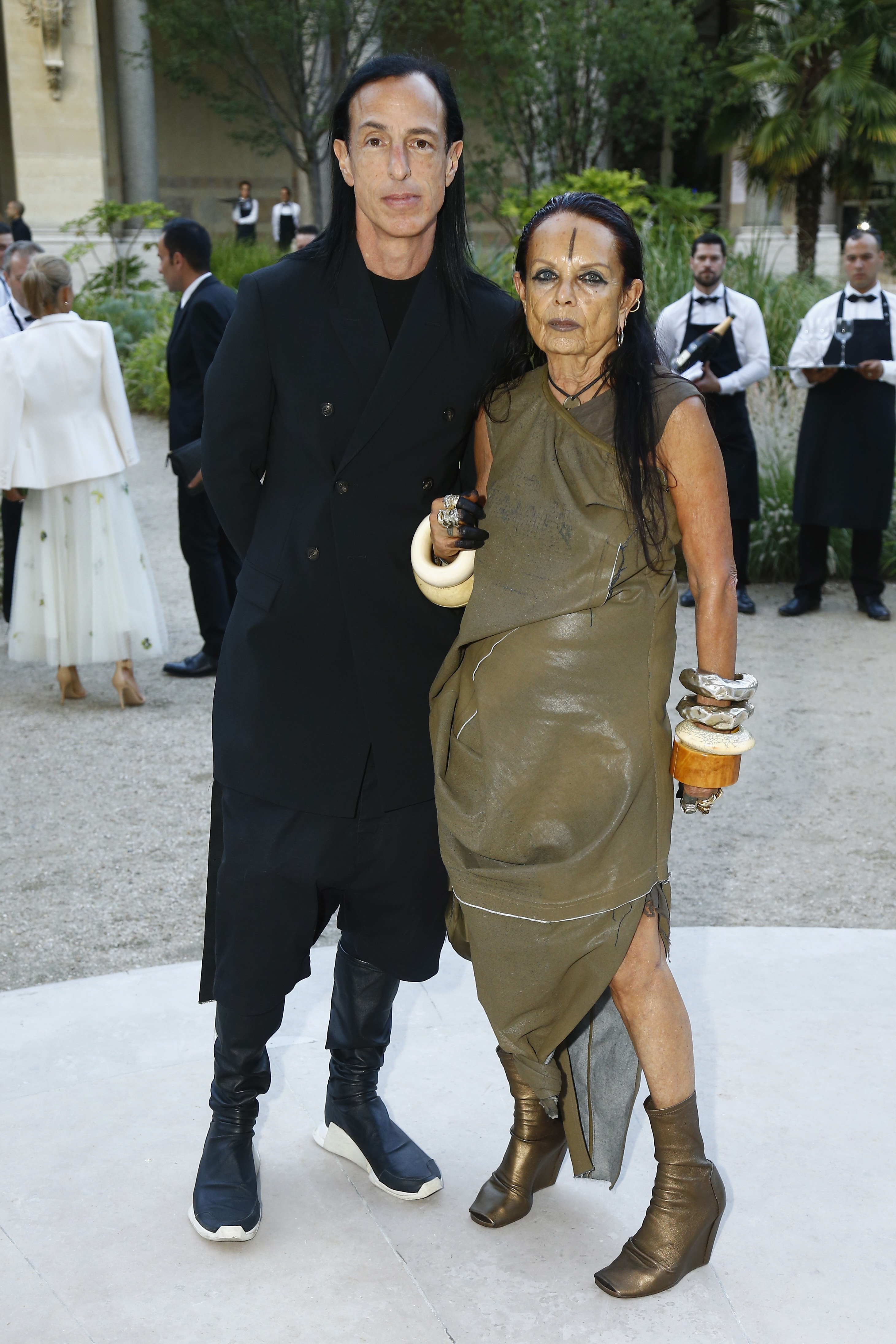 It was the year 1990 when Rick Owens met French designer Michèle Lamy. Nurturing his know-how in fashion over the years, Lamy led Owens to the formation of his own label in 1994. The couple, who tied the knot in 2006, have been married for over 16 years now. Sharing an interest in the avant-garde, Owens' particularities are met by Lamy's boisterousness and unique style of self-expression—further strengthening their partnership in managing a world-renowned label. 
Justin Thornton and Thea Bregazzi of Preen
Having been together for almost 24 years, Justin Thornton and Thea Bregazzi started co-designing when they were working on a collection for British designer Helen Storey, and decided to launch a brand of their own—Preen—one year later. Their debut Spring/Summer 2001 line was met with rave reviews, and the label's romance-meets-grunge style soon garnered a cult-like following of its own. Their designs were recently spotted on the new wave of It-girls such as Yara Shahidi, Naomi Scott, Nathalie Emmanuel, Halima Aden and more.
Jack McCollough and Lazaro Hernandez of Proenza Schouler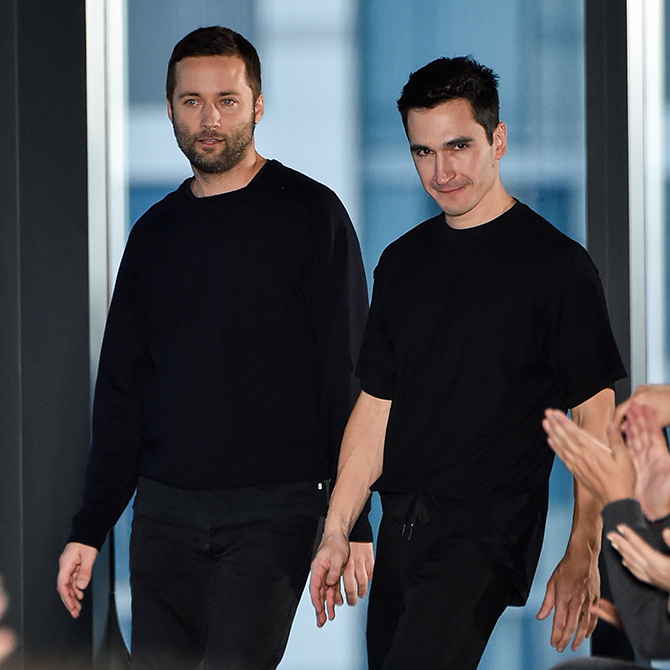 Jack McCollough and Lazaro Hernandez's rise to success was almost fairytale-like. Having met as students at Parsons the New School of Design, their full collaborative graduate collection—released in 2002—was picked up by luxury department store Barneys New York, and they went on to win the CFDA/Vogue Fashion Fund two years later. In 2007, the duo snapped up the womenswear designer of the year award at the same event. Since then, the brand has established themselves as a fixture at New York Fashion Week season after season. 
Mark Badgley and James Mischka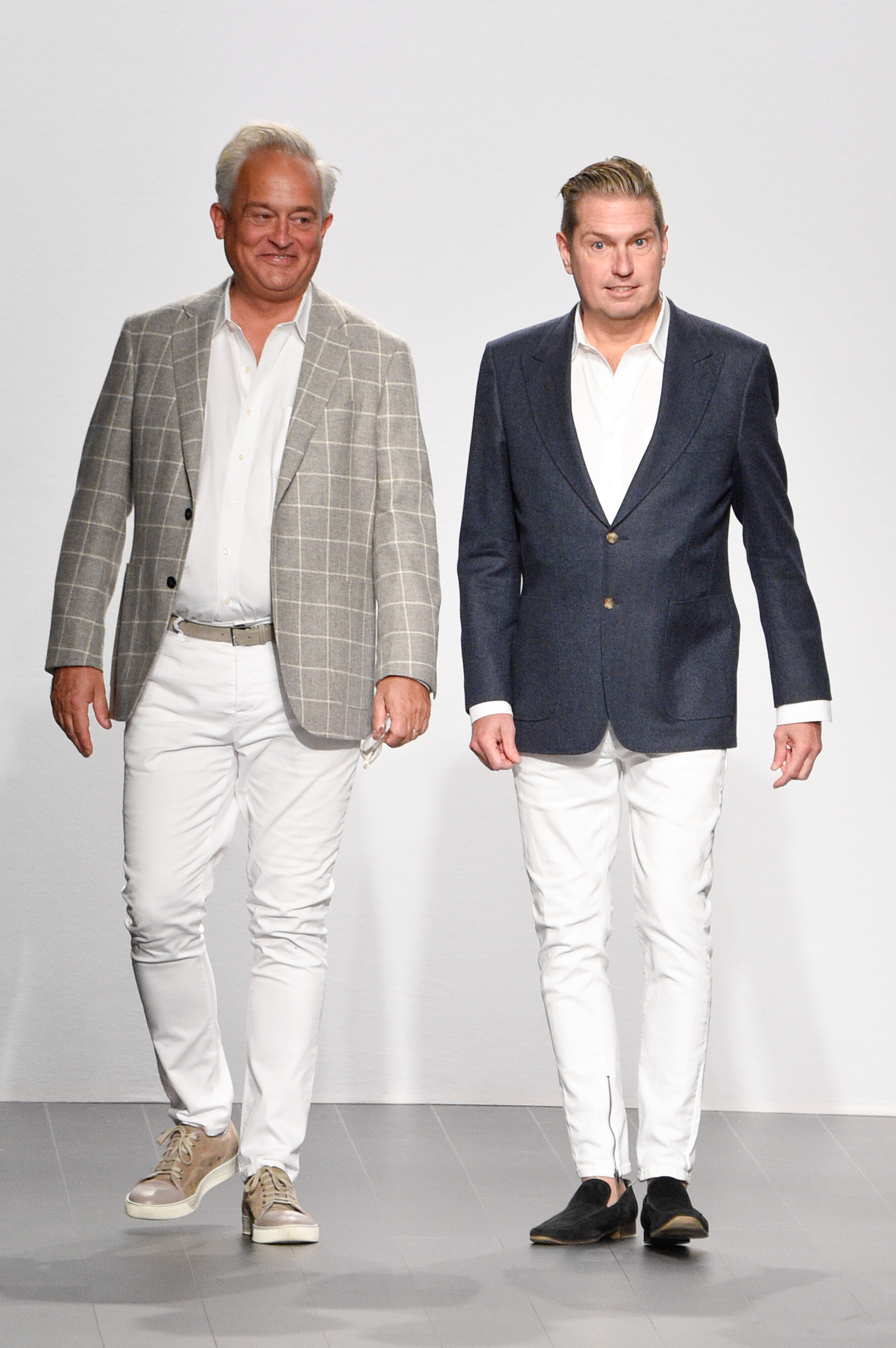 Mark Badgley and James Mischka were all the buzz in the early 2000s. Formatting themselves as a designer duo from New York, the couple met each other at the Parsons School of Design. The couple, who have designed looks for the likes of Oprah and Sharon Stone tied the knot in early spring of 2013. 
Tamara Ralph and Michael Russo of Ralph & Russo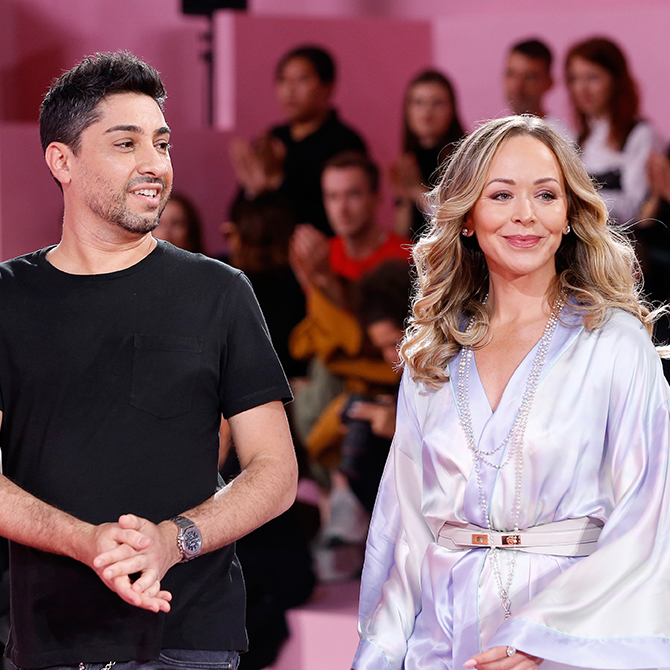 It's impossible to think of red carpet fashion without mentioning Ralph & Russo, and Australian duo Tamara Ralph and husband Michael Russo are the designers behind the couture gowns that many (including us) lust over. Tamara—the fourth generation in her family to work in couture design—met fellow Australian Michael Russo in London and subsequently launched the brand in 2006. Eight years later, she became the first female creative director from a British fashion house to show at Paris Haute Couture week, and they continue to dress A-listers including Gwyneth Paltrow, Penelope Cruz, Jennifer Lopez and more.
Sachin and Babi Ahluwalia of Sachin & Babi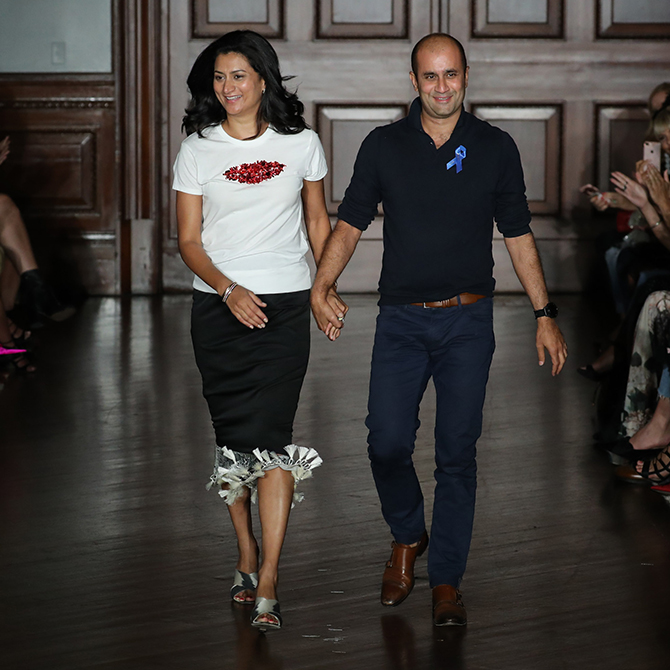 The brand's founders and designers Sachin and Babi Ahluwalia—both hailing from India—first met as students at New York's Fashion Institute of Technology in 1994. They started out working as embroidery craftsmen after graduation before earning their big break when they were introduced to Oscar de la Renta, who started using their work. In 2009, the duo launched their womenswear collection and never looked back since––boasting clienteles that include Brooke Shields, Rebel Wilson, Michelle Obama, and Bollywood icon Kareena Kapoor.
Marta Marques and Paulo Almeida of Marques'Almeida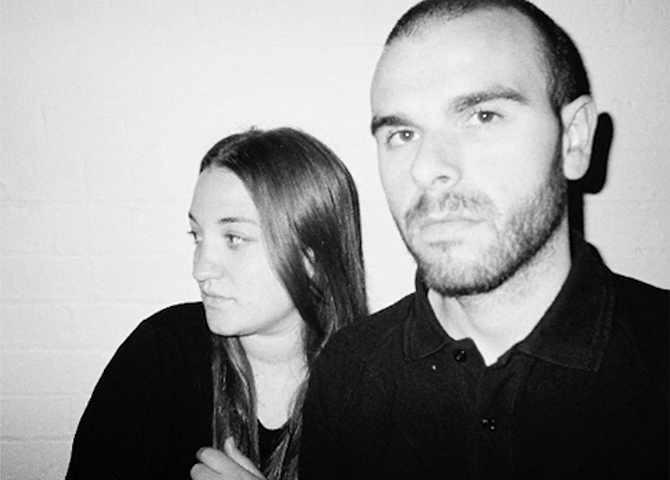 Winners of the 2015 LVMH Young Fashion Desinger Prize, Portuguese designers Marta Marques and Paulo Almeida met whilst studying at Central Saint Martins and went on to form their own company in 2011. Winners of the 2015 LVMH Young Fashion Designer Prize, the design duo have continued to make a name for themselves with their street-influenced pretty yet tough style that's become associated with multicultural East London, comprising of extreme proportions, asymmetrical construction, bold geometrics and distressed denim. 
Vivienne Westwood and Andreas Kronthaler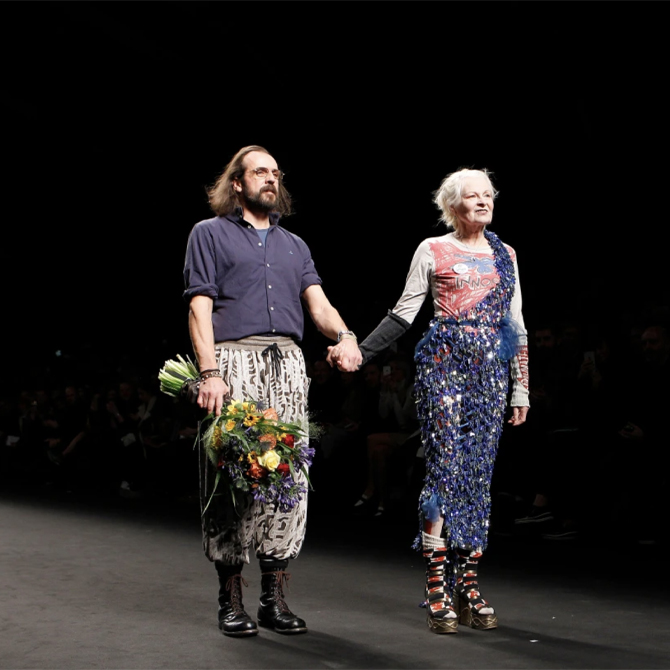 Former student under Vivienne Westwood at the Vienna School of the Applied Arts, Andreas Kronthaler wed the Queen of Punk in 1993 and never looked back. Prior to their marriage, the pair had already been working on collections together, with the debut of their first joint Renaissance-inspired collection during the Spring/Summer 1991 season, named 'Cut and Slash'.  In 2016, Westwood acknowledged the Austrian designer's commitment and influence on her eponymous label's Gold Label collection––the demi-couture line of her ready-to-wear––for over 25 years by renaming the line Andreas Kronthaler for Vivienne Westwood. Equally tuned into issues of sustainability within fashion, the couple continue to plow forward with a proudly independent provocative stance against conglomerate-owned luxury competitors. 
For more Fashion related stories, click here.