These are the brands that are giving back to Breast Cancer Awareness charities this year
October marks Breast Cancer Awareness month, and if you're planning to do some retail therapy (new month, new clothes right?), why not shop for a good cause while you're at it. A number of fashion brands have continued their efforts in partnering up with different breast cancer charities to raise awareness.
Below, seven brands that support Breast Cancer Awareness Month 2019:
Ralph Lauren
Ralph Lauren's Pink Pony campaign has been the company's international initiative in the fight against cancer since 2000, and this year, the brand continued to unveil a limited edition collection which comprises of an array of clothing and accessories. While 25 percent of the sale of each item will go to a global network of cancer charities, full proceeds of the sale of the "Live/Love" T-shirt will be donated to international charities or the Pink Pony Fund.
Alia B
First launched last year, Alia B rolled out the 2019 edition of its Titwink T-shirt in conjunction with Breast Cancer Awareness Month. Exclusively designed by Tunku Nadia of Twinkies KL, the T-shirts—available in two colours—express strength through sweetness and femininity. Shop it at Robinsons at Shoppes at Four Seasons Kuala Lumpur, Fashion Valet, Shoes Shoes Shoes in KL, and Society A in Singapore. Proceeds from the sale goes to National Cancer Society Malaysia and Children's Home of Hope.
Adidas x Stella McCartney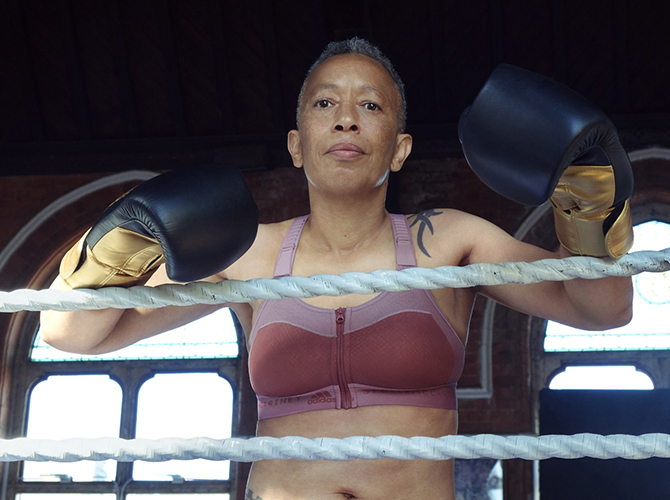 Lo and behold—Adidas by Stella McCartney has unveiled its first post-mastectomy sports bra. Tailored to women who have undergone surgery for breast cancer, the piece features a front zip closure, front pockets with removable pads, strategic seam placement to reduce discomfort, and adjustable straps for versatility and comfort. In a statement by the brand, the designer says: "With the Post-Masectomy Sports Bra, I really wanted to encourage women to take care of their health through wellness and self-care. This bra allows us to support recovering patients through the next phase of their journey, and hopefully give them the confidence to get back into training. It has a cool and modern look that will help motivate the wearer, as well as assuring them, they are not odd one out in the gym."
Savage Fenty
Rihanna is also lending her support to breast cancer awareness by shining the spotlight on the survivors this month. Her Savage x Fenty line recently unveiled a campaign which highlights four women with breast cancer—Bianca Muniz, Johanna De La Cruz, Nalie Agustin, and Stephanie Seban—who were all dressed in the brand's all-pink collection. Part of the sales from the line will go to Rihanna's Clara Lionel Foundation, which focuses on research and support for breast cancer patients.
Watch the video below:
Vans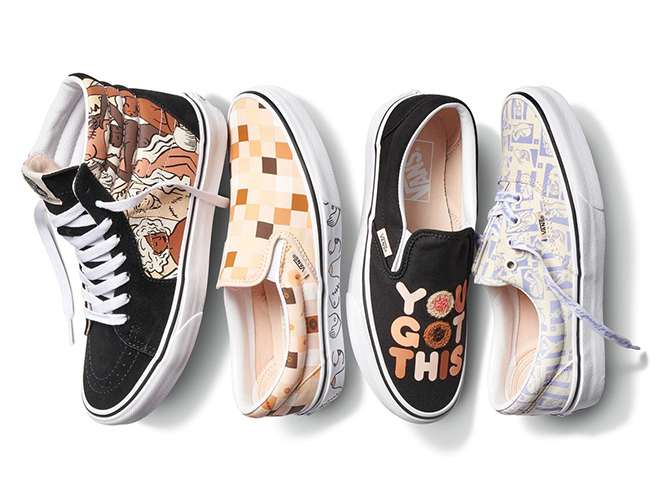 This month, Vans teamed up with CoppaFeel!, a London-based breast cancer awareness charity that promotes early detection. Created by its in-house designers, the brand's signature shoes were reiterated with prints and illustrations of breasts in different shapes and colours that "promote inclusion, representation and empowerment". Available for men, women, and children (becase breast cancer affects everyone), at least USD $200,000 of the proceeds from the collection will go to the charity.
Guess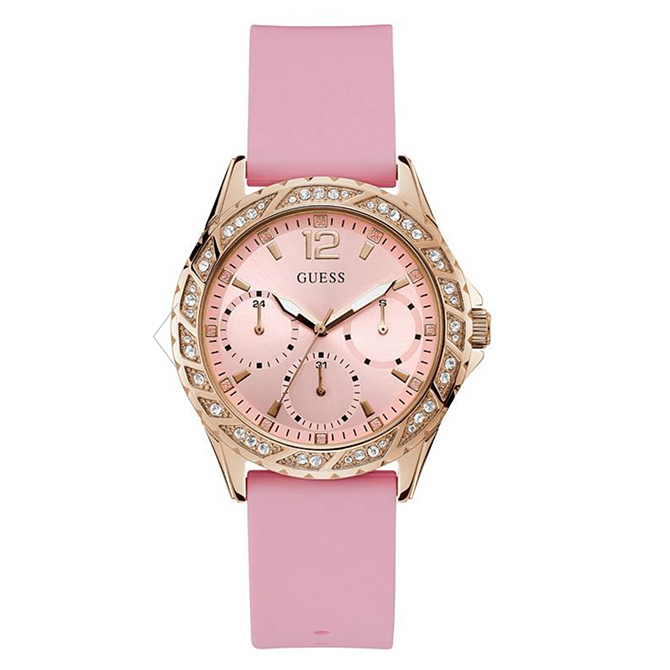 After first announcing its partnership with the Get in Touch foundation in 2014, Guess continues the streak by launching a limited-edition watch that benefits Breast Cancer Awareness. Dubbed the 2019 Sparkling Pink multifunction watch, the arm candy features a rhinestone-embellished rose gold-hued case with the prettiest pink dial and silicone strap. 20% of the proceeds will go to the non-profit organisation.
APL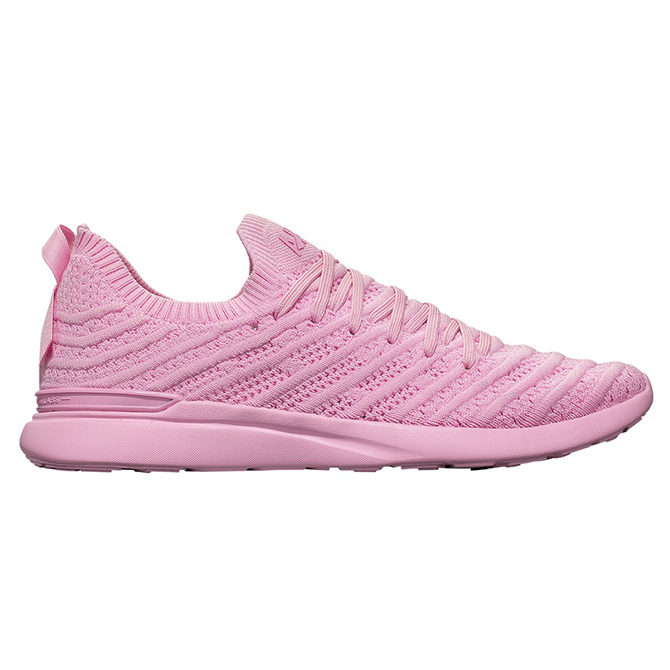 This year, APL (Athletic Propulsion Labs) once again teamed up with the Women's Cancer Research Fund to create a limited edition shoe which embodies both style and function in one. The women's Techloom Wave in soft pink took over two years to produce, and aside from the high-elastic 3D stretch Techloom upper that was newly developed, the sneakers also come with a special pull-tab in satin to mimic a ribbon. The brand has pledged to donate 20% of the gross sale price for each pair of the women's (and men's) kicks sold throughout the year to benefit the foundation.