From the model line-up to the performers of the night, here's everything to anticipate before the show airs on December 2
The venue
Following a drama-filled show in Shanghai last year and one at the Grand Palais in Paris in 2016, Victoria's Secret moved back to New York with a show held at Pier 94. Although it took place on November 8, the show will only be aired on December 2, and viewers can expect behind-the-scenes shots and pink carpet interviews to be broadcasted before the show.
The models
60 models walked the show this year, including 13 Victoria's Secret Angels such as Candice Swanepoel and Behati Prinsloo who are both back on their Angel duties since giving birth to their children. It-girls Gigi Hadid and Kendall Jenner were also back on the runway after missing out last year's show. Models who made their Victoria's Secret debut include Duckie Thot, Winnie Harlow, and Kelsey Merritt, who made history for being the first Filipino model to ever walk the show.  
The lingerie
Lingerie-wise, as usual, the brand showcased a wide range of designs, from grunge punk to sporty chic looks. But aside from that, the brand has also revealed the designs from its latest collaboration with Mary Katrantzou, where the London-based designer brought her print expertise to the Floral Fantasy segment. Instead of wings, the designer opted for parachutes in a matching motif to amp up the drama —check out how it swayed beautifully with the wind below.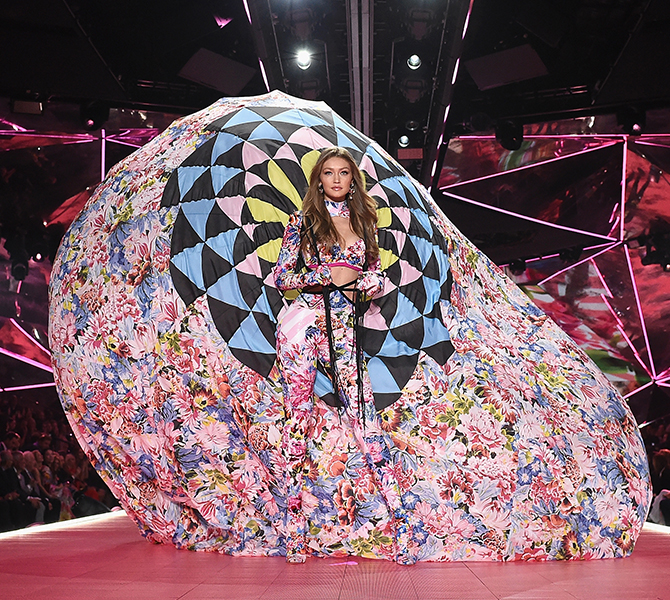 The Fantasy Bra
The Victoria's Secret Fantasy Bra is no doubt one of the highlights of the show every year, and this year, it was worn by Elsa Hosk. Valued at USD$1 million, the piece was made exclusively by Atelier Swarovski, and crafted with over 2,100 diamonds and Topaz. And for the first time ever, a version of the bra—made with Swarovski crystals instead of diamonds—will be available for purchase at USD$250 on November 29.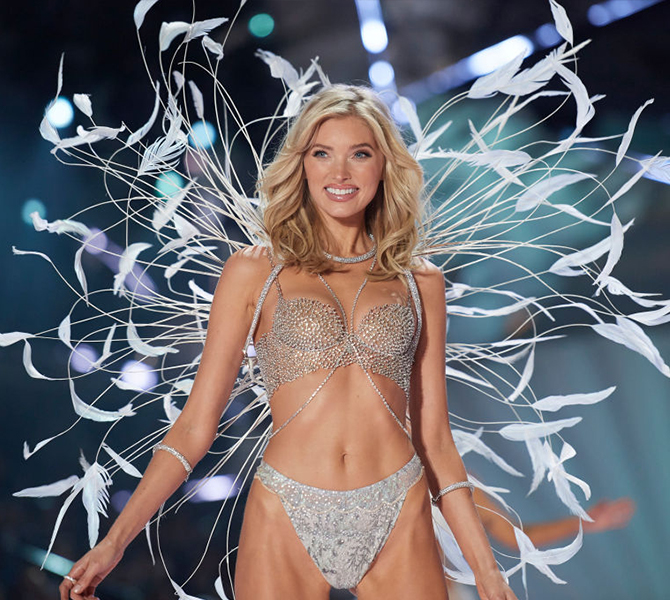 The performers
If you think last year's list of musical guests (Harry Styles, Leslie Odom Jr., Miguel, and Jane Zhang) was hard to beat, let's just say this year's performers were even more impressive. Rita Ora, The Chainsmokers, Halsey, Shawn Mendes, Bebe Rexha, Kelsea Ballerini and The Struts serenaded the models while they walked down the glitzy runway.
Adriana Lima
After 19 years, Victoria's Secret Angel Adriana Lima announced her retirement and hung up her wings after an emotional final walk. She took to Instagram to express her thoughts on the amazing journey after. At 37 years old, if Adriana Lima isn't #bodygoals, we don't know what is.