Below, our full review of Fendi's Autumn/Winter 2021 collection
Sometimes, the quietest looks make the loudest statement, and at Fendi's Autumn/Winter 2021 show, Kim Jones's message is clear: it's all about what women want.
After making a banging debut during Paris Haute Couture Week last month, in which the Bloomsbury set served as the designer's main reference, this round, the collection focused on modern women. And who better to seek inspiration from than the five Fendi sisters—Paola, Anna Franca, Carla, and Alda—who have transformed the label into a global luxury fashion house today? "The Fendi family are women of intellect who work hard—and that's what I wanted to celebrate", states Jones in the show notes. "A powerful dynasty."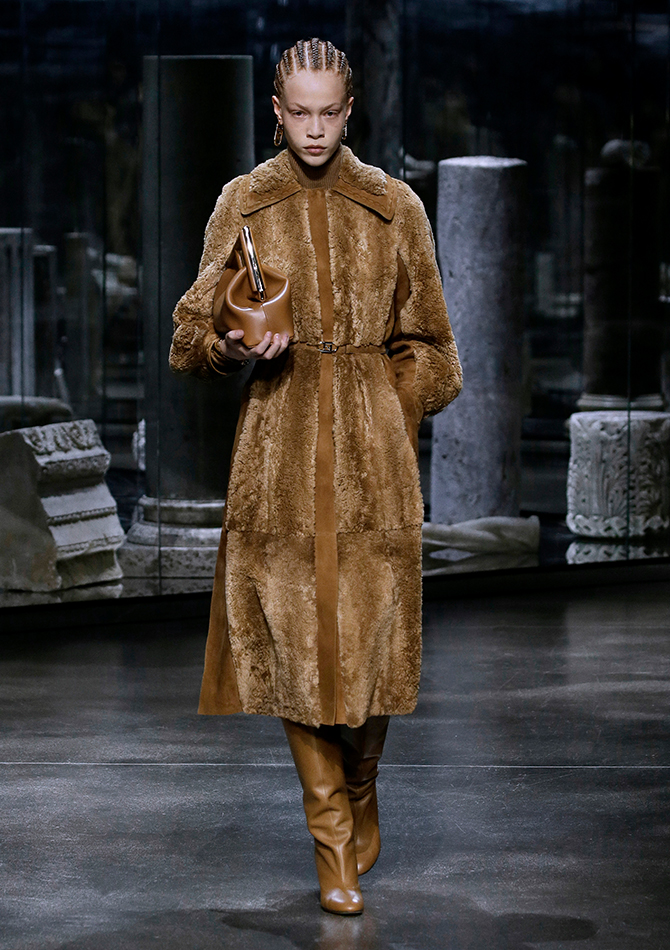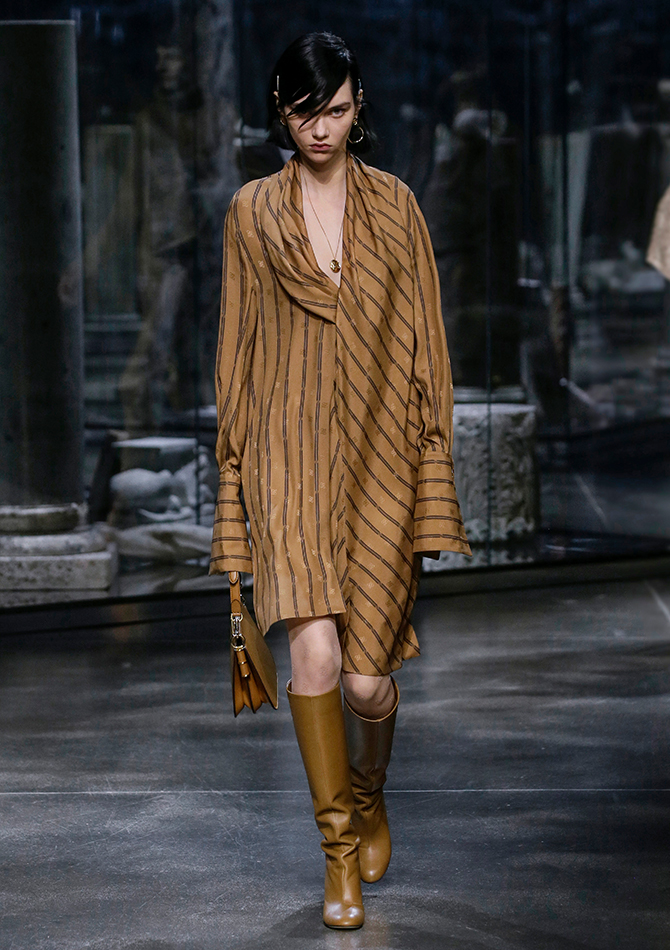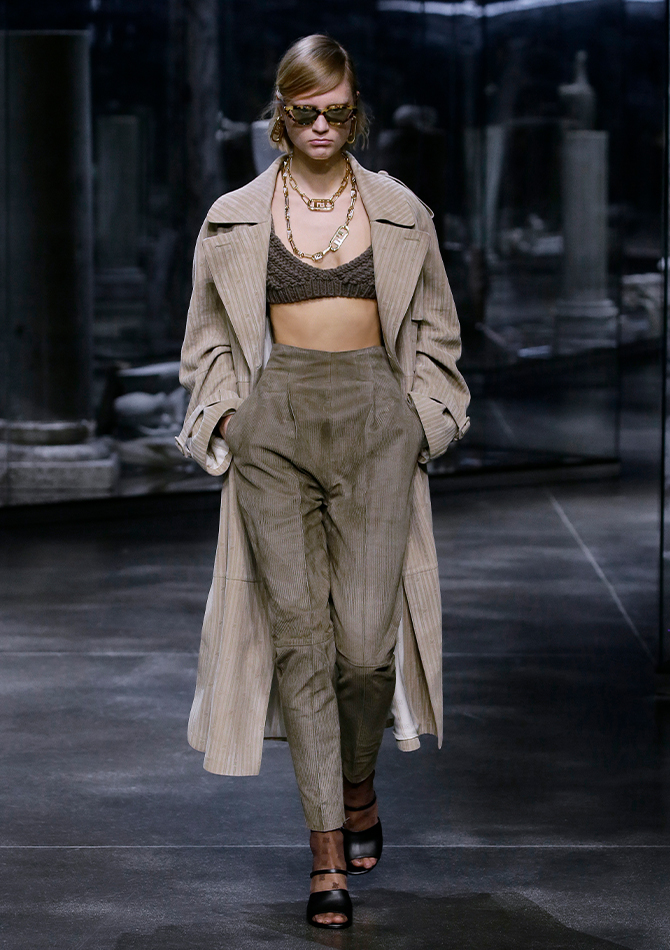 In the maze-like space featuring glass cases shaped in Fendi's double-F logo (the same set used for its couture show), models walked through the arrangement in ensembles that stuck to a neutral colour palette. The first look, a bonded coat that's inspired by the sisters' wardrobe, set the tone for the rest of the collection, as other staples including bell sleeves and work pinstripes can be found on silk shirts and wool coats. Look eight, in particular, is an ode to Silvia Venturini Fendi's daily uniform—her signature utilitarian shirt jacket was luxuriously elevated with shearling and mink.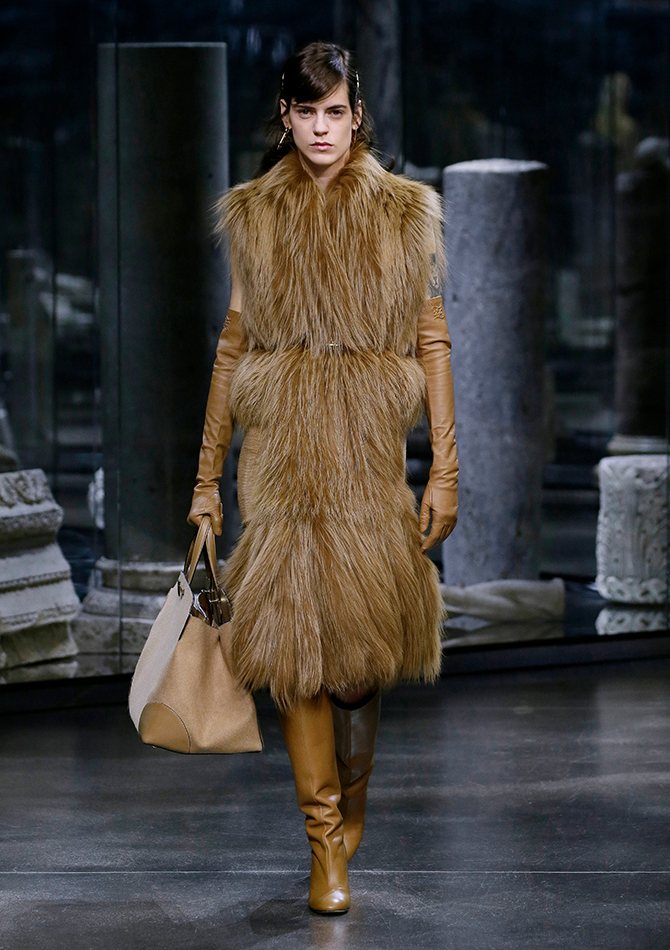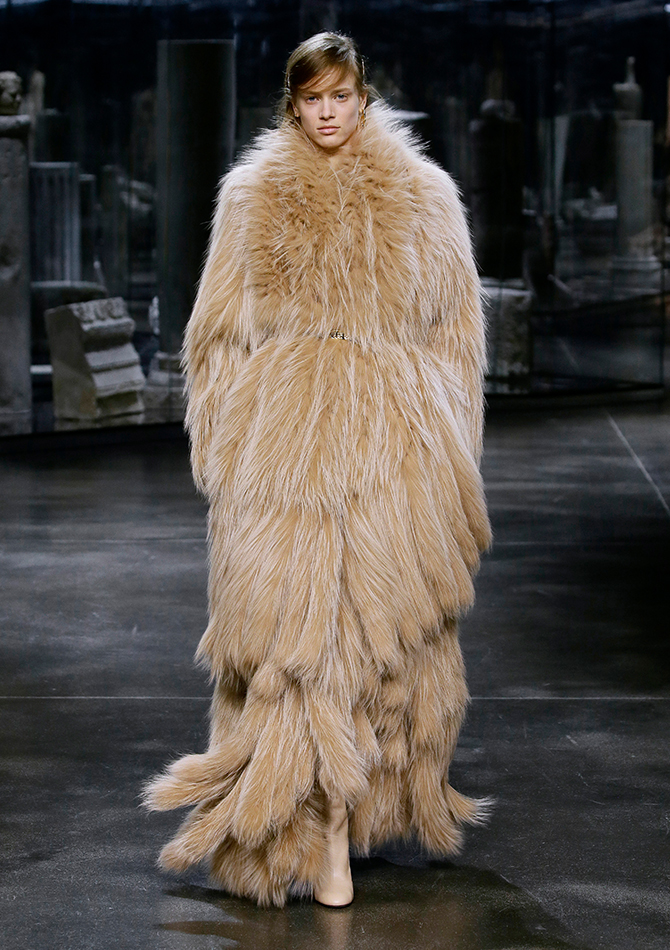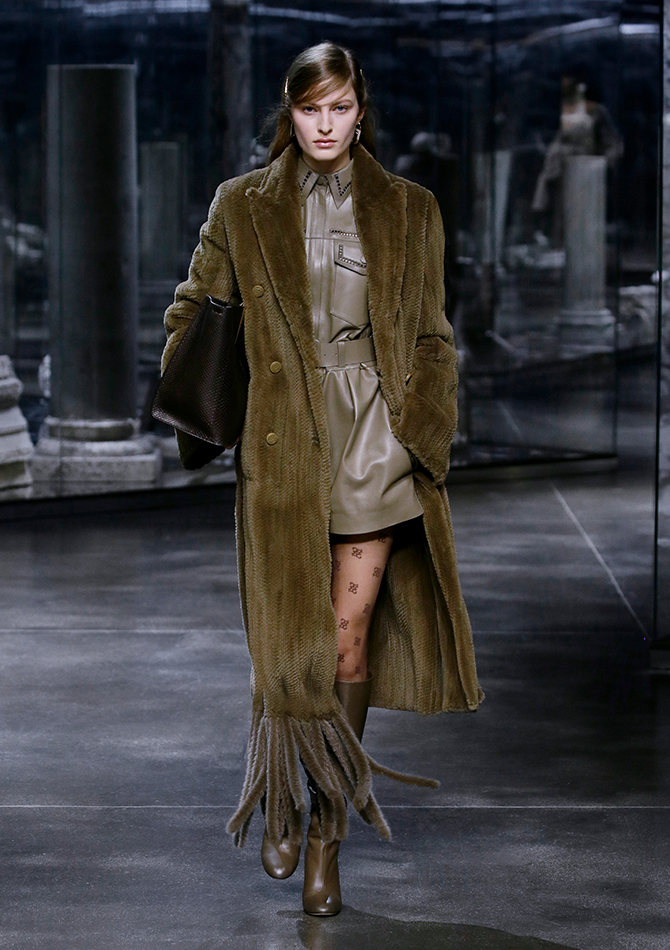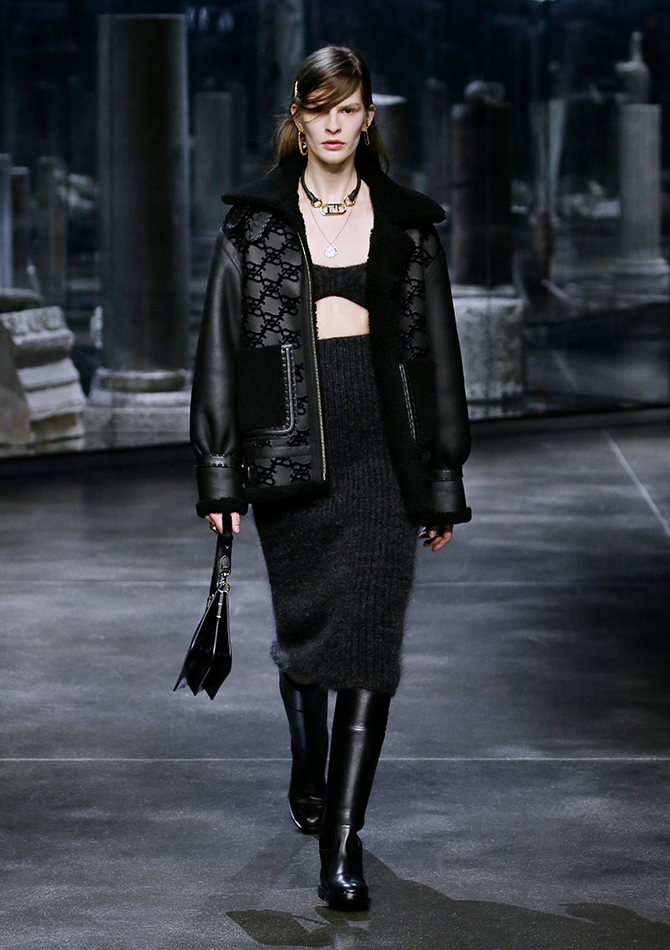 From a sleeveless fur coat with a tiny belt cinched at the waist, to a full-length fur coat with a fringed hem, the brand's fur artistry was also on full display. Impeccable craftsmanship and construction are consistent throughout the collection, as details including ajour embroidery on leather co-ords, and laser-cut suede Karligraphy monograms on a bomber jacket—tune up the subdued separates. We foresee the bomber jacket being an absolute hit.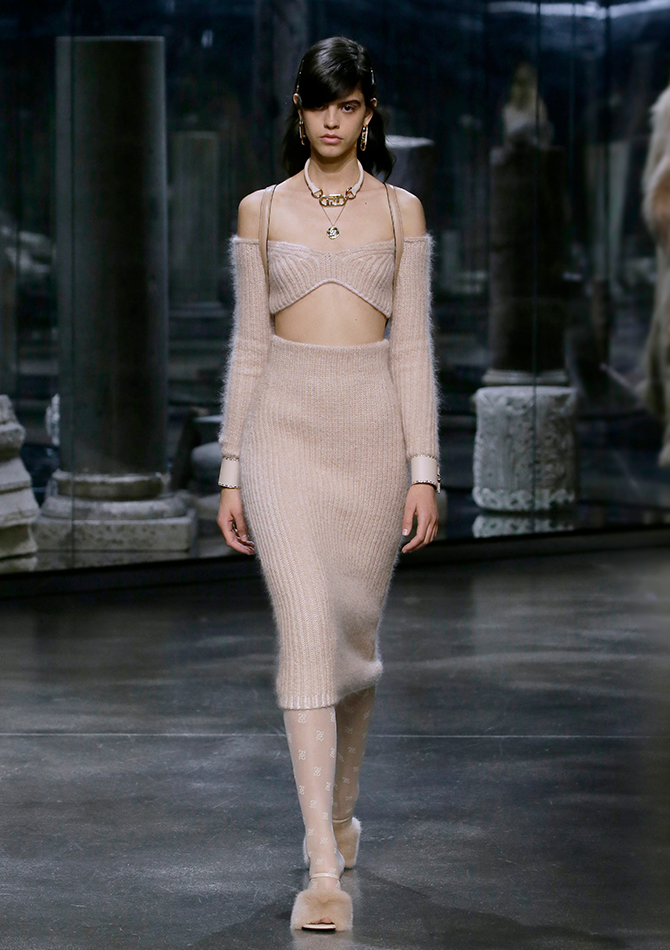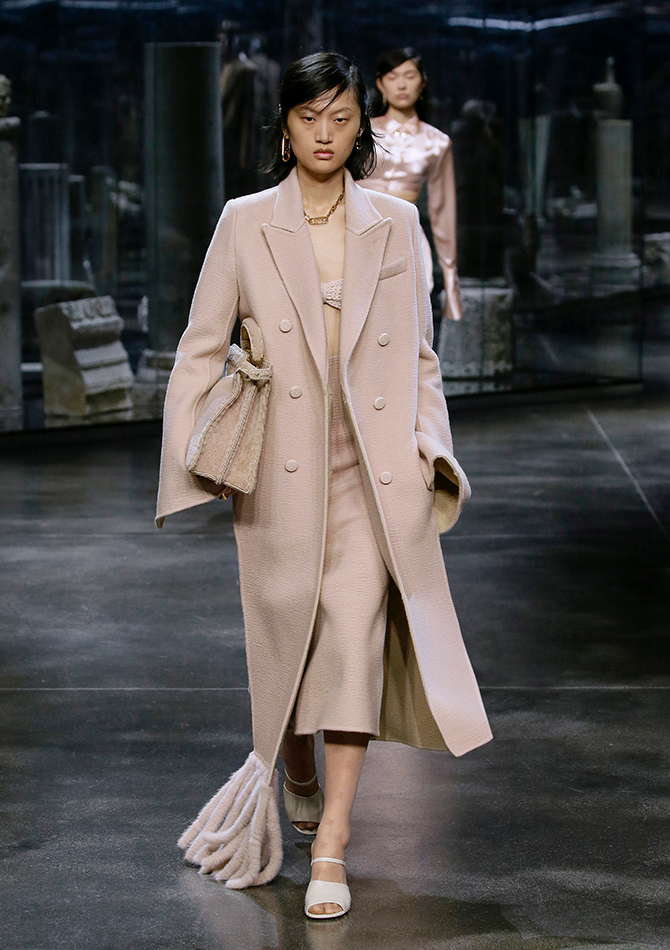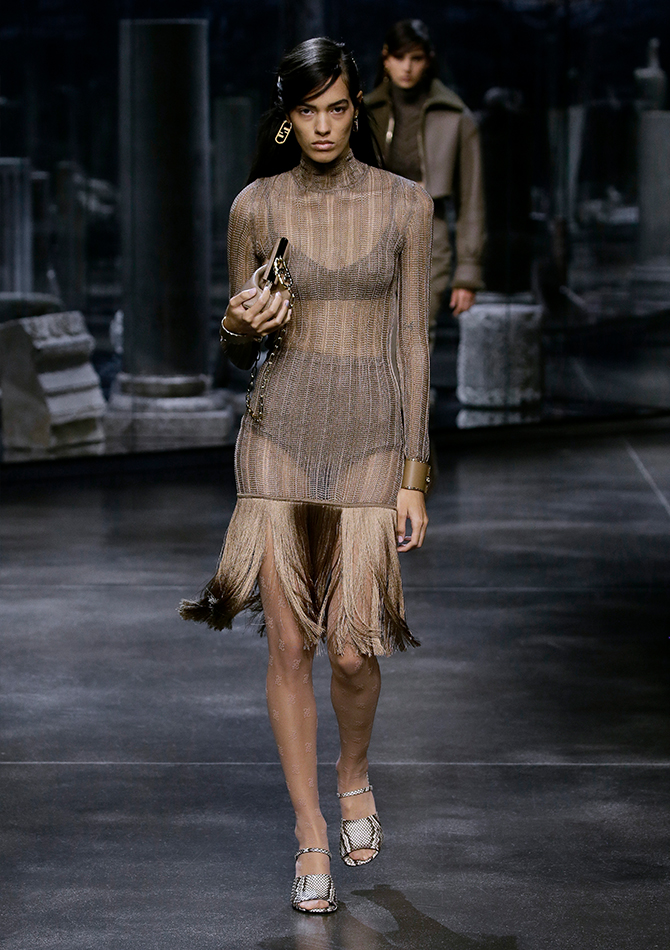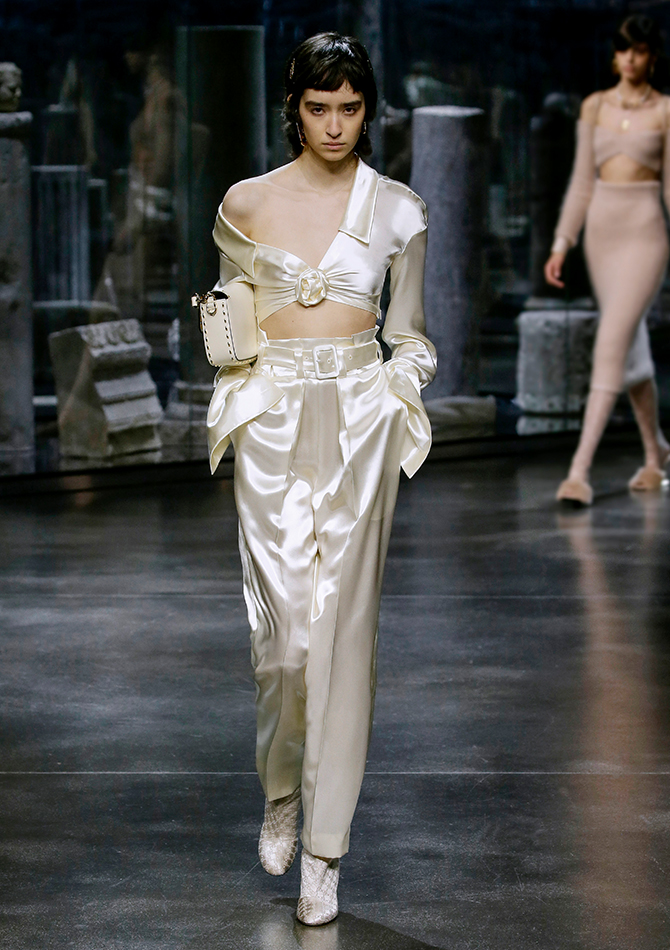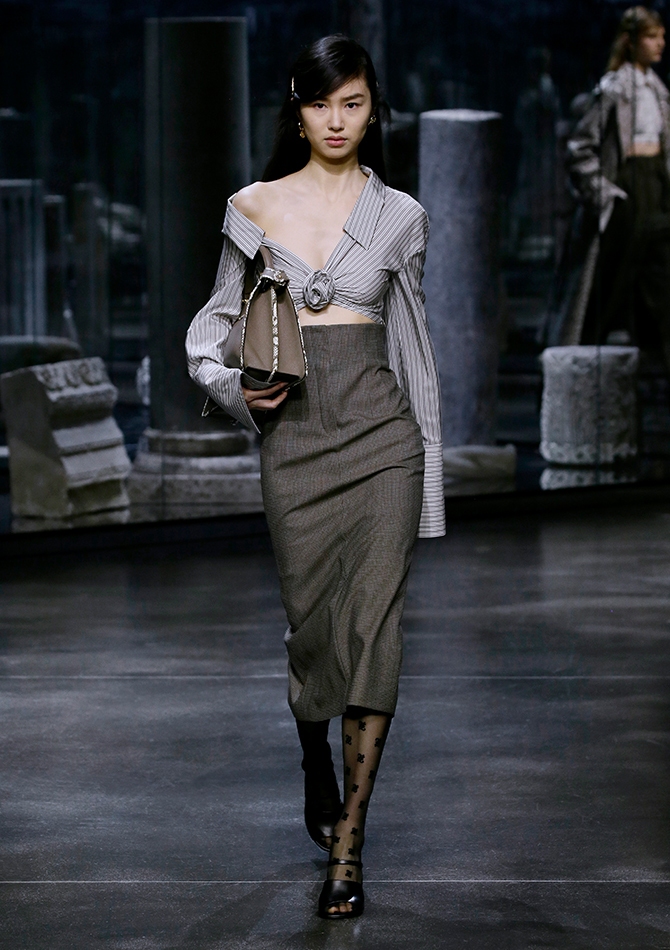 Another trend to note? The array of cropped tops and bralettes that let you flaunt your toned midriff. Whether it's layered under tailored outerwear or a part of knitted co-ords, in such a texture-heavy collection, the shorter hem and the slither of skin add a youthful touch. Elsewhere, rosettes—an element from Jones's Fendi SS21 couture line—adorn asymmetrical cropped shirts.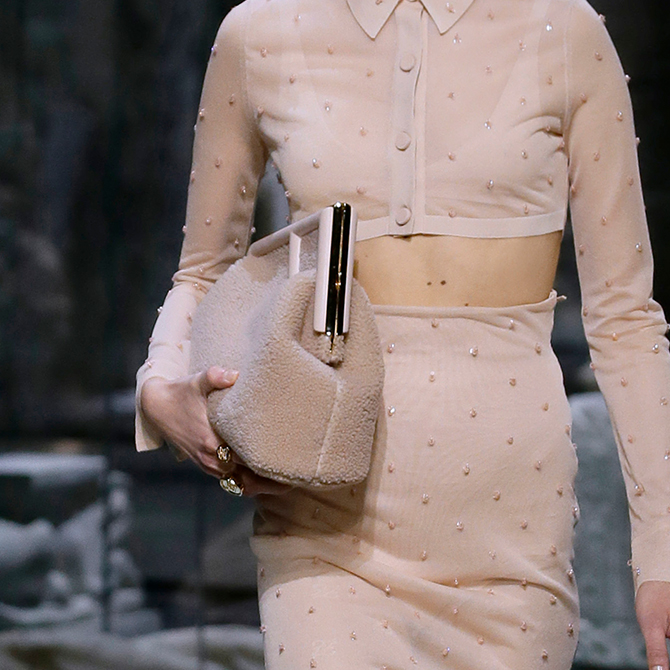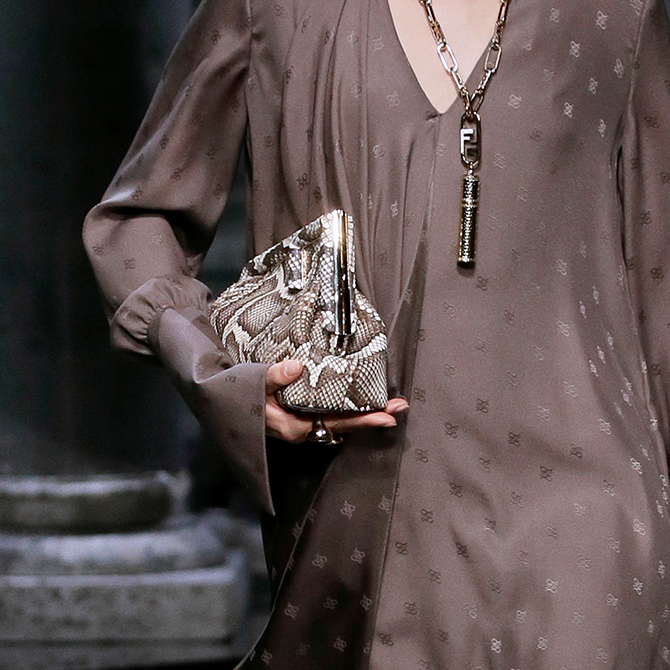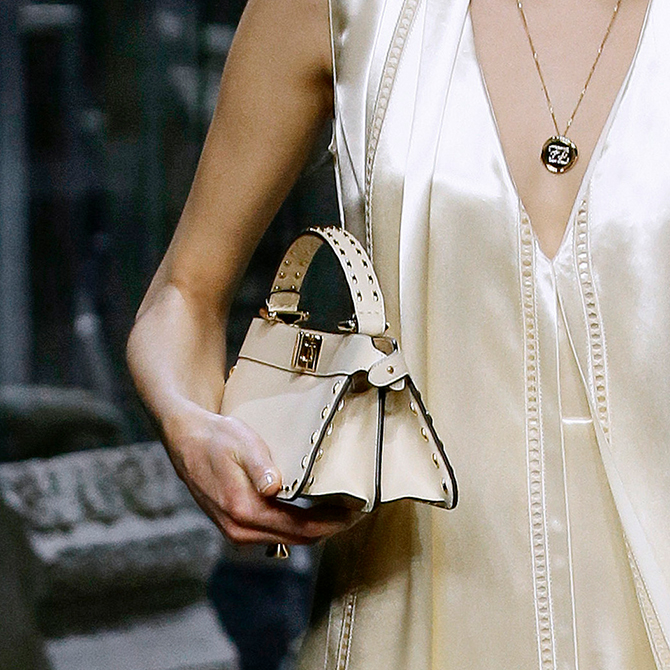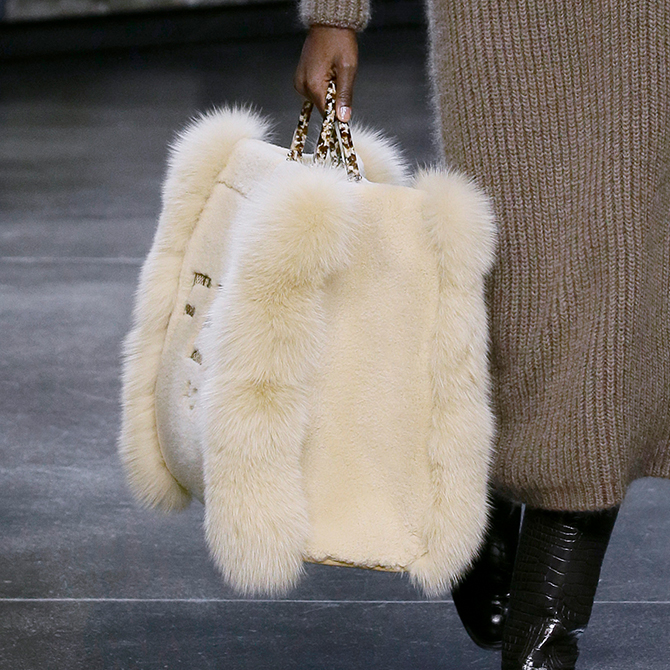 Accessories-wise, Fendi fans are in for a treat. The AW21 runway marked the debut of the Fendi First bag—a framed clutch that takes the shape of the brand's monogram, and it comes in a wide range of sizes and materials. Classic favourites including the Peekaboo and the Sunshine Shopper were also given a refresh, decorated with Selleria details or introduced in new proportions. The former's mini iteration, which comes in an accordion-like shape, is our top pick.
All in all, while it'll be great to see more plus-size representation on the runway (the past few collections under Silvia Venturini Fendi featured curvy models such as Paloma Elsesser, Jill Kortleve, and Ashley Graham), Kim Jones definitely achieved his goal of producing real clothes for the modern women. In an interview with WWD, Kim Jones says, "I want all my friends to go, 'I want that straight away." And we have no doubt that they will.
Watch the Fendi Autumn/Winter 2021 show here: