Transition from your workplace to the classy cocktail event easily with this glamour-oozing OOTD
Got the memo to the swanky cocktail party late in the day? Fret not as here's how you can amp up your Friday-night slinging outfit with plenty of class while making a statement. 
Antonio Berardi embellished satin and crepe dress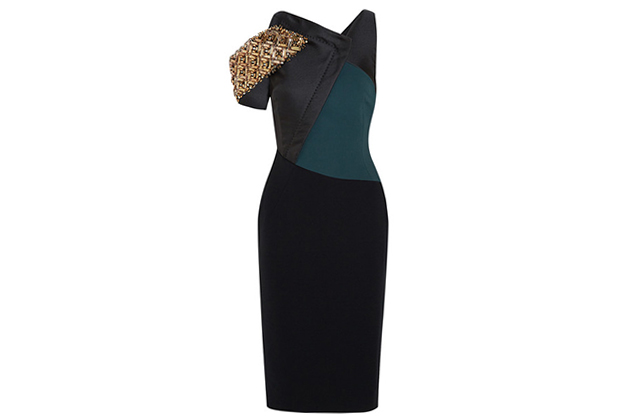 Inspired by the glittering reflections in the glass domes of the Fondation Louis Vuitton museum in Paris, this AW'15 dress is made to flatter and define any figure with paneling and a draped shoulder strap adorned with gold and gray crystals—a statement-making element that puts this dress in the tres chic territory.
Charlotte Olympia Vanina's Profile gold-tone and textured-leather clutch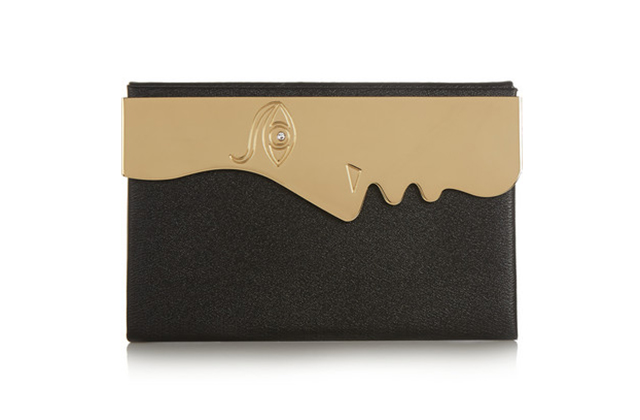 Why accessorise with a basic black clutch when you can channel some modern-art vibes with this textured-leather box clutch? Featuring a gold-tone bar fastening that resembles a side profile of a face with a sparkling crystal eye, this Italy-made clutch is inspired by surrealism and abstraction, adding a contemporary spin to your outfit.
Jimmy Choo Teira metallic leather and suede sandals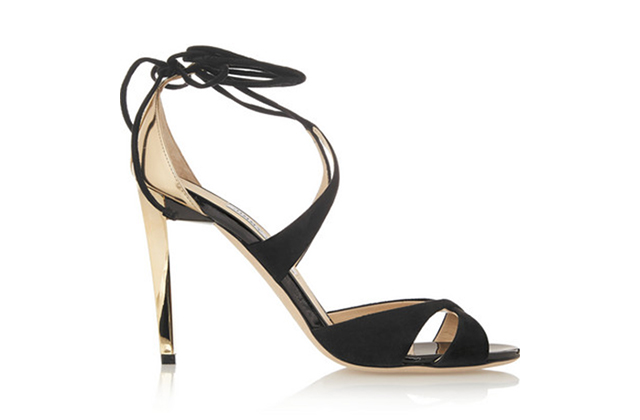 Nothing can complement a classy, cocktail party-worthy outfit as well as a pair of strappy high-heeled sandals. And this particular pair is a winner especially with its soft suede that's cushioned for long-lasting comfort, sleek gold heel, and on-trend tie fastenings.
Sophie Bille Brahe Double Spiral ring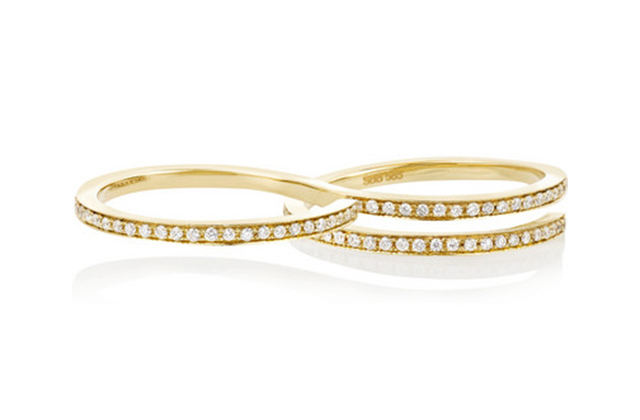 All you need now is understated jewellery that will bring out the best in your outfit. An attractive double ring from the 'Ciel de Tanabata' collection, this 14-karat gold piece decorated with scores of diamonds is inspired by Japanese mythology and is designed to be worn on your middle and ring fingers. 
Glashütte Original Lady Collection, Pavonina Red Gold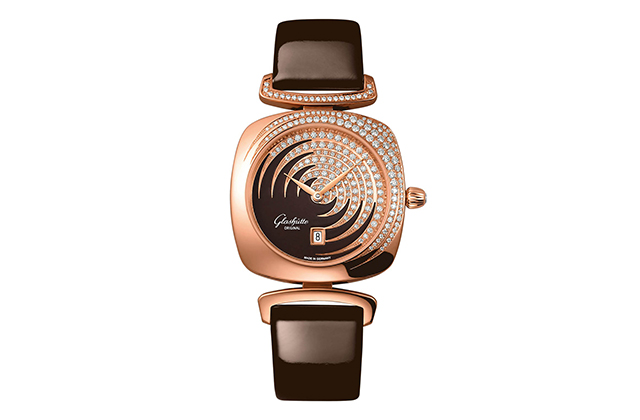 Finally, complete your ultra-classy ensemble with a timeless watch fit for a soirée. With 114 diamonds within the 18-ct red gold case, Glashütte Original's Pavonina is the perfect finishing touch to your OOTD.