It's not just what you wear, it's how you wear it
Before you're granted the golden key to unlocking the secret to style, the fundamentals must be in order. Here's the best case scenario outlined:
Have a wardrobe that is at once timeless as it is trendy. That may sound like a tall order but the trend du jour of conservatively-cut pieces with an athleisure slant has aggressively pervaded fashion racks everywhere. Our choice for streetwise classics? Bally Spring/Summer 2018.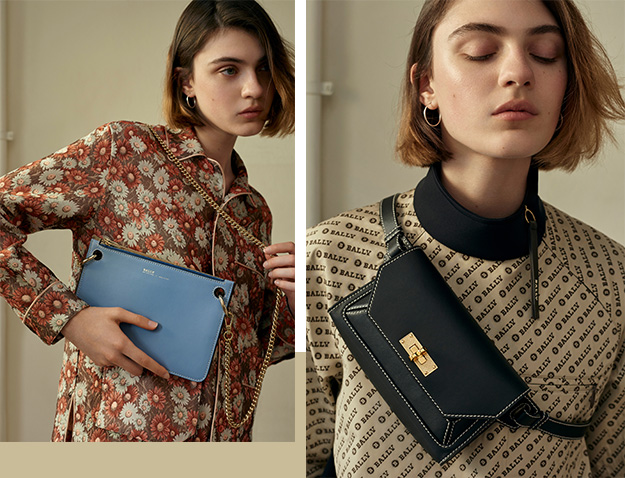 A balmy palette of chestnut, wine, mink, and moss sets the perfect mood for the season—retaining the warmth of the hearth for the last of winter's chills, but onward looking to the pastels of spring. Fabrics are sumptuous but cut with intent to flatter and fascinate. Think full-length fitted leather coats with ring-pulled zippers; an oversized, hooded windbreaker of a light pink Nappa; silk habotai tracksuits; and calf-grazing, printed silk pyjamas peppered with archival typography.
Then, build a collection of accessories that complement and captivate. The soon-to-launch revival of the brand's retro lace-ups does just that. 1974's Vita-Parcours returns from its heyday with a new sneaker sole and checkerboard print intact, while the latest SuperSmash exudes an old-world quality in both low- and high-top styles. Bally's emblematic saddle gets an update, where soft Buttero Lux leather is adorned with the iconic B-lock closure. And if you can't get enough of the archival font, find it emblazoned across the wonderfully roomy natural canvas totes.
Now, consider all of the above stepping stones. Once laid out, before you should form a path that leads to the door of fashion aptitude. Time for the key.
WHAT IS THE ONE TRICK THAT GRANTS THE SEAL OF STYLE?
It's surprise.
Not a surprise, but the element of surprise. In every get-up, let one thing (or two) go a little of off-kilter. It's the trick stylists use and a secret street style stars swear by. See how a stately beaver coat is thrown off by knee high socks sporting athletic stripes? Or how a pair of grey joggers took the place of pleated pants in an ensemble of classy satin and leather boots? Be it a striking bag that clashes with tawny jacquard, running shorts with leather coats, or a wooly coat over silken trackies, remember that fashion always loves a wildcard.
Keep up to date with Bally on their website, Facebook or Instagram page.