Tim Gunn would be proud of your memes
Tim Gunn is an icon. The television host and former fashion consultant to Project Runway is responsible for coining the 'Make it work' catchphrase, along with his other sharp one-liners. Recently it was announced that Gunn and Heidi Klum will be reunited for another reality tv fashion competition: Making the Cut. Gunn will be back in action, clad in a smart suit, neat silver hair and frameless rectangle lenses to deliver some cut-throat advice and animated gestures.
In preparation for more iconic moments from him, we listed the best from Project Runway and ways you can channel your inner sassy fashion guru IRL.
When your best friend picks out a "questionable" outfit but you want to be a kind friend

When he/she takes your advice and turns up with a slaying look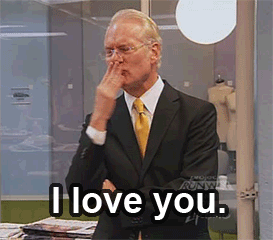 When you think about the growing list of influential photographers who abuse their power
When you still see bike shorts out in the wild
The face you make when your friends throw you a surprise party but you already knew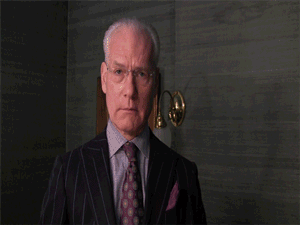 Tfw you cross everything off your to-do list
Getting turnt at Holi but make it ~fashion~

When you're scrolling, and see something really cute and you cannot handle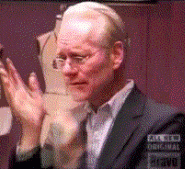 When you've just clocked in a long, hard day at work
When you're contemplating on your next big splurge to reward yourself
You whenever you see a dog that may or may not belong to someone you know
What you really mean when you tell your date you're "good at sports"
When you're a secret softie at heart, but you don't want anyone to know

Leaving the club/bar/party early like...
When your two favourite fashion brands announce a surprise collab collection
When Game of Thrones ended
When the chat group starts blowing up with hot goss