Take a look back at the history of one of Hermès' most popular accessories
Speak of Hermès and chances are the Birkin bags come to mind, but what will most likely pop up next are the CDC bracelets which have also garnered a huge fan base over the years. But while the sought-after bags were introduced in the '80s, did you know that the Collier de Chien has actually been around for over 90 years? Needless to say, its story is more than meets the eye.
Here are some things you may not know about the bracelets:
Dog collars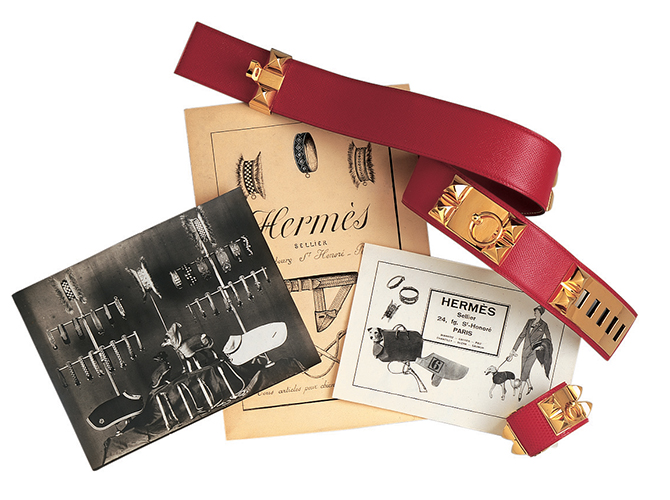 Did you know that Collier de Chien literally translates to "dog collar" in English? It was first introduced in 1923 as a piece for a client's bulldog, but the studded hardware design appeals to the Parisian women so much so that they started buying it to wear as belts.
How it evolved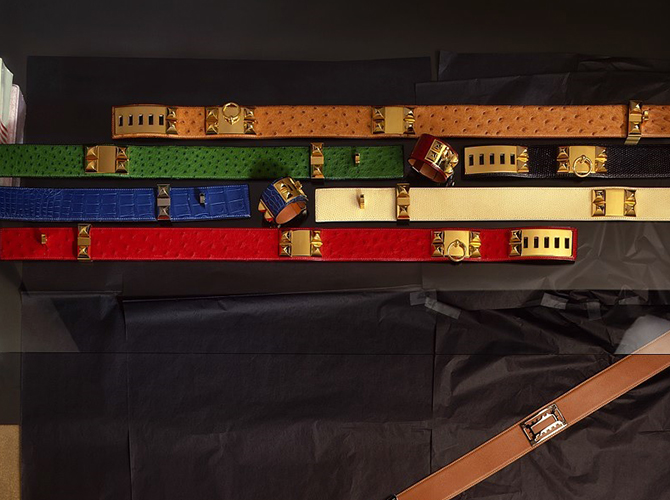 It didn't take Hermès too long to pick up on the trend, and they launched the belts in 1927. Every piece comes with the O-ring center and the pyramid studs—the signature details that made the CDC what it is today. Needless to say, the reiteration was a hit, and it eventually inspired the brand to create it in bracelet form in 1949.
The array of designs
60 years later, the Hermès CDC bracelet has become one of the Maison's iconic designs and it's still an It-accessory until today. Option-wise, you can take your pick from the variety offered, from the different leather, hardware, and even diamond details. Thin metal bangles and rings (trendy wedding band, alert!) are available too.
Real vs. fake
One of the most important questions of them all: How do you tell the difference between real and fake Hermès CDC bracelets? According to authenticated luxury consignment The Real Real, for one, the hardware should be sturdy and have a uniform surface colour and texture. And while the O-ring can be spun and moved around, it should be a continuous piece of metal and should not have visible seams. There should be two brand markings on the bracelet—one, on the back of the slide, and the other, stamped on the interior of the leather. It should read "Hermes - Paris" in capital letters. Not only that, there should be a series of alphanumeric stamp that indicates the year of production at the inner edge.
Check out the Hermès CDC offerings over the years. Which would you pick?