For those who appreciate the art of subtlety
In a recent meeting between sports and street, a collection that compounds both sides of the activewear coin was born. This fall, Puma, internationally recognised as a purveyor of sportswear, tapped Danish high-end streetwear brand Han Kjøbenhavn as their latest collaborator.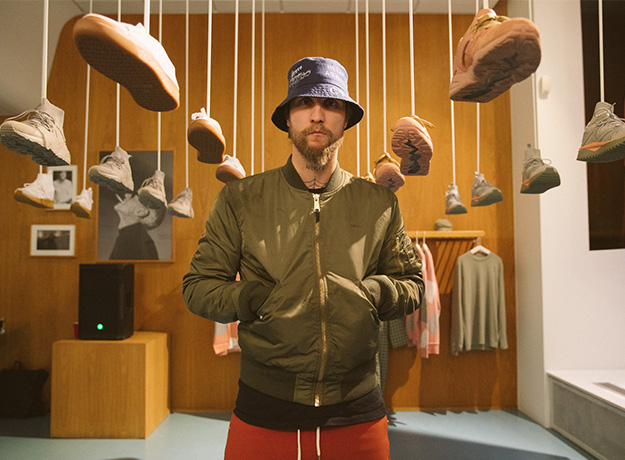 Adding to the synthesis of the two strands of activewear DNA, a third containing the coveted Scandinavian grasp on design is introduced through the founder and creative director of Han Kjøbenhavn, Jannik Davidsen. From his upbringing and local sports to suburban architecture and contemporary innovations, Davidsen siphons his varied influences into the collection through a unifying path that lies in the city of Copenhagen, his old stomping grounds.
Progressive takes on styles unearthed from Puma's archives were manufactured in rayon, jersey, twill, and faintly checkered wool. The idea is to surprise. The Puma x Han Kjøbenhavn Clyde Stitched—a classic silhouette refreshed and dressed in premium leather—catches our attention instantly; not for ostentation but instead, a refined subtlety that is rarely observed. Uniform stitches zig-zag across the upper and tooling, connecting the two, while the co-branding discreetly adorns the lateral sides.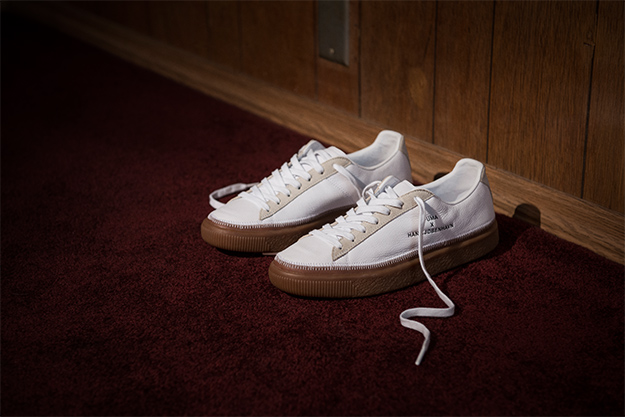 The Tsugi Kori, Puma's entry on the futuristic front, receives the luxe treatment. Sophisticated but uber modern muted tones are brought out by a mix of plush suedes and leathers, combined with an elongated knitted, sock-like ankle collar atop the Tsugi tooling. 
Subdued shades, understated branding and upscale materials extend into the apparel collection. Embroidered logos quietly embellish trench coats of rich wool, sweaters with architectural collars and languid shirts with easy prints.
Find the Puma x Han Kjøbenhavn collection online at hankjobenhavn.com and puma.com. Also available at all Han Kjøbenhavn and Puma stores, alongside leading lifestyle and fashion retailers worldwide.