Fendi has collaborated with South Korean eyewear brand, Gentle Monster on two stylish exclusive designs
It's a move that no one saw coming; Fendi has teamed up with South Korean eyewear brand Gentle Monster on an exclusive capsule collection, and the pieces will be launched on May 7. Dubbed the Gentle Fendi, the line comprises of two unisex styles that is a combination of both brand's aesthetic, where innovative design is complemented with exquisite craftsmanship. Gentle Fendi No. 1 is in a small cat-eye design with bold logo on the side of the lens, while Gentle Fendi No. 2 is an aviator style that can be worn with any look. Both pairs will be manufactured and distributed by eyewear group Safilo.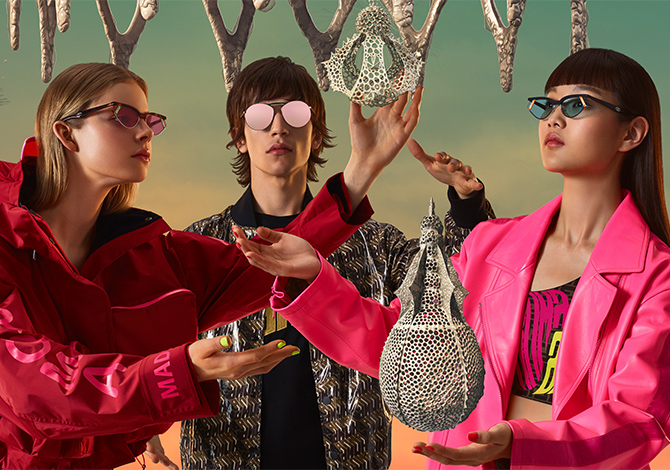 To accompany the launch, the brands have also released a campaign video art-directed by collective Russian artists AES+F. Known for their use of different innovative props and technology in their projects, the video "portrays a grandiose and lavish aesthetic, combining fashion with art whilst merging and opposing futurism with an ancient feeling", with the use of magical alien-like structures and classical architecture.
Watch the video below: