Think of every bag in the vocabulary of Phoebe Philo's Céline and if your heartbeat doesn't quicken, you've probably lost the plot.
Be it a Luggage or Trapeze, the elegantly simple Cabas or the newer Belt and Ring bags, there is a shape for every woman (and somewhat surprisingly, a number of men) to worship and carry.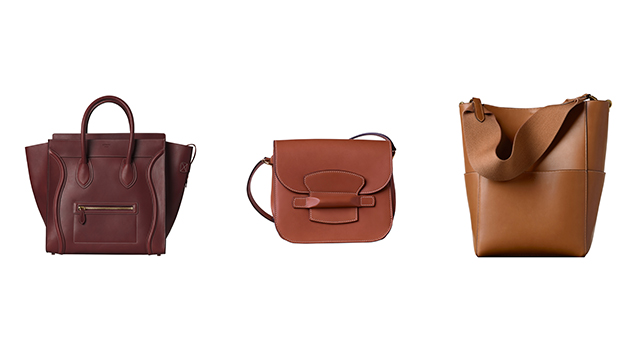 And just when you thought that Céline was reaching its climax and that Philo was perhaps close to the last trick in her design bag, she goes ahead and elevates her staples not by incorporating garish prints or a wild burst of unexpected Technicolor, but by reigning in her design formula and bringing things back to solid ground. Four of Céline's iconic shapes were made with natural calfskin in earth tones of tan, taupe, khaki and burgundy. Only the finest Swiss hides were sourced as any imperfections in the skin—the tiniest blemish or scar—cannot be disguised with dye. Each hide is polished with sheer colours and only with waxes free of synthetic resins or dye, allowing for the natural beauty of the skin to be the focal point of the bag. Natural beauty in, peacocks out.