Our weekly roundup on what you might have missed this week including the latest from Demi Lovato, Billie Eilish, Tom Hanks, and more
Hello, pop culture junkies! Welcome back to Pop Culture Catch-Up where we bring you everything you need to know in the pop culture scene that happened over the week. This week's headlines include Demi Lovato's latest single, Itzy's comeback, and the Glastonbury Festival 2020 lineup.
Demi Lovato drops new track, I Love Me
The Cool For The Summer and Heart Attack pop star has just unveiled her newest song! I Love Me is a up-tempo and self-reflective tune; sending a message of self-love and being confident in your skin, regardless of the past and present. I Love Me is written by Sean Douglas, Keith Sorrells, Alex Niceforo, Jennifer Devilveo, Rose Nicholson, Warren Felder, and Demi Lovato herself.
The music video, directed by Hannah Lux Davis, shows Demi overcoming her battles and reemerging with a renewed perspective, leaving the past behind her. Easter eggs to spot include Camp Rock, the Jonas Brothers, and Wilmer Valderrama. The music video has approximately 17 million views on YouTube so far.
The release of I Love Me followed Demi's highly-praised performances at the Grammy Awards (she performed Anyone) and Super Bowl LIV. I Love Me and Anyone will both be included in Demi's upcoming seventh album. "I'm a ten out of ten, even when I forget". Yes, you are.
Tom Hanks and Rita Wilson announced positive COVID-19 diagnosis
The Hollywood power couple took to Instagram to reveal that they have both tested positive for coronavirus. In the caption, Tom said: "We felt a bit tired, like we had colds, and some body aches. Rita had some chills that came and went. Slight fevers too".
The pair was in Queensland, Australia to shoot an untitled Elvis Presley biopic directed by Baz Luhrmann—of which Hanks plays Presley's manager, Colonel Tom Parker. According to Warner Bros., production of the film scheduled for a 2021 release, has been suspended. Rita Wilson performed at the Sydney Opera House and in Brisbane prior to the test.
This revelation followed the World Health Organisation's declaration that the coronavirus is now officially a pandemic. Other examples that have been affected by the virus include Coachella's postponement from April 2020 to October 2020, A Quiet Place Part Two's global premiere, and the Riverdale filming suspension. Here's wishing a speedy recovery to both Tom Hanks and Rita Wilson as well as everyone affected by COVID-19!
Itzy makes comeback with Wannabe
Wannabe is a track off their second album, It'z Me. The South Korean girl group's newest song (produced by Dalla Dalla songwriter Galactika) is all about loving yourself. The confidence-boosting song consists of dance, house, and hip-hop elements.
In an interview, member Yuna said, "I think the message of loving yourself is really empowering and so many fans relate to that, and I think our performances are a key component to that".
In the music video for Wannabe, one can see Ryujin chopping her blue hair off, Chaeryeong running away from drones, Yeji dancing care-free in the club, Lia throwing a food fight in a grand dining room on her own, and Yuna owning the runway—barefoot.
The music video has 40 million views on YouTube (as of writing). Wannabe's choreopgraphy is currently trending on TikTok.
Harvey Weinstein sentenced to prison for 23 years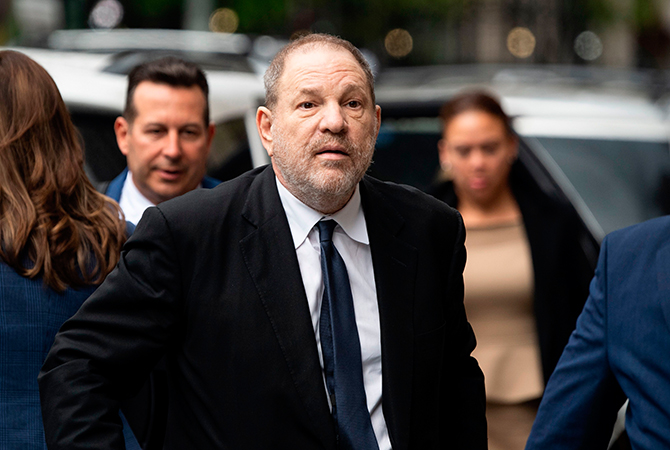 On 11 March 2020, Harvey Weinstein was told that he will be sent to jail for 23 years. The verdict, decided in a New York courtroom, is the culmination of a case that sparked the #MeToo movement—encouraging more women to speak out against sexual abuse. Harvey Weinstein was sentenced to 20 years in prison by Judge James Blake for criminal sexual act. The other three years are for rape. Both convictions will run consecutively. Harvey Weinstein will also have to register himself as a sex offender when he gets out.
While he did not testify during the trial for the two felony charges, he did speak up before the judgement was revealed. "First of all, to all the women who testified, we may have different truths, but I have great remorse for all of you. I have great remorse for all the men and women going through this crisis right now in our country," he said before continuing with, "You know, the movement started basically with me, and I think what happened, you know, I was the first example, and now there are thousands of men who are being accused and a regeneration of things that I think none of us understood". You can read the full transcript here.
He still faces charges in Los Angeles: with raping one woman and sexually assaulting another over a two-day period in 2013 (both separate incidents, by the way). According to the Los Angeles County District Attorney Jackie Lacey, Weinstein will go to trial for felony charges of forcible rape, forcible oral copulation, sexual penetration by use of force, and sexual battery by restrain.
What are your thoughts on this conviction? You can read more about this here.
Glastonbury Festival has unveiled its 2020 line-up
Amid coronavirus concerns, Glastonbury Festival has announced its star-studded roster—which will be headlined by Diana Ross, Kendrick Lamar, Taylor Swift, and Sir Paul McCartney. The five-day festival will be held in Pilton, Somerset from 24 June to 28 June 2020. Other acts that have been announced include Dua Lipa, Camila Cabello, Lana Del Rey, Charli XCX, Haim, FKA Twigs, Kacey Musgraves, Mabel, Pet Shop Boys, Robyn, Sinead O'Connor, as well as Tones And I. More artistes and acts will be added in throughout the next 15 weeks leading up to the final line-up in May.
The 2020 festival will be Glastonbury's 50th anniversary! Will you be going?
Uma Thurman to star in Apple's Suspicion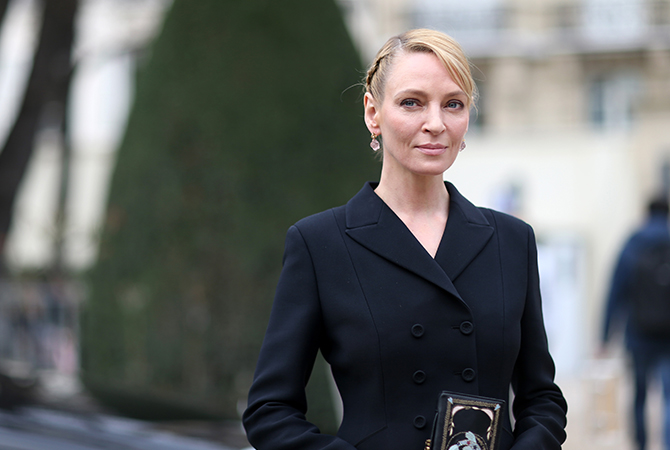 The Kill Bill and Pulp Fiction actress will be starring in a television series based on the Israeli show False Flag.  Suspicion is a drama centred around a powerful New York businesswoman whose adult son gets abducted from a hotel. Four British citizens in the hotel fall under suspicion and the suspects are still at large even when the crime was captured on video. Who did it? We'll just have to wait and see.
Suspicions also stars Kunal Nayyar, Noah Emmerich, Georgina Campbell, Elyes Gabel, Elizabeth Henstridge, Edward Bluemel, and Angel Coulby.
The official date of release has not been announced.
Billie Eilish addresses her critics during tour kickoff
During the kickoff of her Where Do We Go? World Tour in Miami, the 18-year-old pop star had a message for body shamers. The episode began with a video in which Billie pointed out the judgment she faces over her body and style before proceeding to remove her clothes. In the video, she said, "You have opinions about my opinions, about my music, about my clothes, about my body. Some people hate what I wear; some people praise it. Some people use it to shame others; some people use it to shame me". She continued with: "If I wear more, if I wear less, who decides what that makes me? What that means? Is my value based only on your perception? Or is your opinion of me not my responsibility?". The full transcript is here.
In the past, the Bad Guy singer has spoken about body shaming and the hurtful remarks she's seen on social media. Kudos to Billie Eilish for shutting the haters down! It's now more important than ever to be kind to each other.
For last week's Pop Culture Catch-up, click here.