From Ariana, Miley, and Lana dropping music video for 'Don't Call Me Angel' to G.E.M. breaking a new record, here's what you might have missed from this week's headlines in entertainment news
Hello pop culture junkies! Unfortunately, there isn't another episode of our Pop Culture Catch-Up podcast but we will still be discussing the biggest news of the week in the entertainment circle. This week's headlines include: the new music video by Ariana Grande, Miley Cyrus, and Lana Del Rey, Adele's divorce from Simon Konecki and Park Bom's trending version of another popular song. Now on to the top trending news!
Ariana Grande, Miley Cyrus, and Lana Del Rey drop music video for Don't Call Me Angel
The new song for Charlie's Angels is finally here and it features three of the biggest stars in pop music. In the video, the trio acted as secret agents while wearing angel wings. The film—to be released in November 2019—is directed by Elizabeth Banks, who also appears in the music video. What do you think of the song and video? As of writing, it has more than 15 million views on YouTube on Ariana Grande's channel (in less than 24 hours).
Felicity Huffman will go to prison for 14 days in college admissions scandal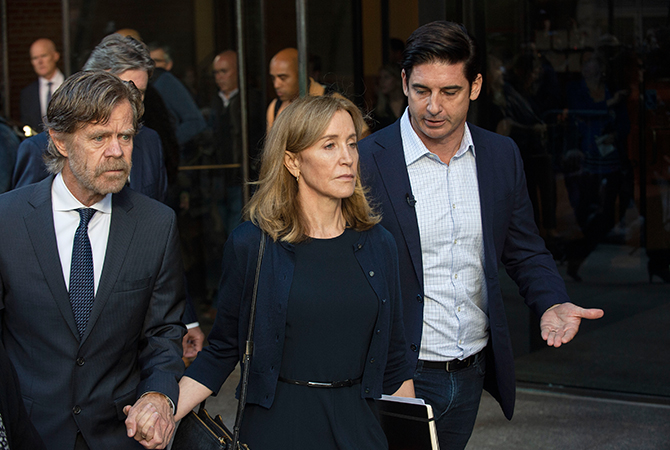 The news rocked Hollywood when it broke out six months ago. The Oscar-nominated actress was sentenced to 14 days in prison in a Massachusetts court. In addition to that, she will also have a one-year supervised release, 250 hours of community service, and for mail fraud as well as honest services mail fraud—a $30,000 fine (approximately RM125,000).
"I take full responsibility for my actions and as a first step for making amends for my crime, I will accept whatever punishment you deem appropriate", Felicity Huffman said before finding out her fate. If you're unaware of what happened, the actress, Lori Loughlin, and many others were arrested back in March 2019 in connection with an alleged college entrance exam scheme. It involved getting children of the wealthy into top schools in the United States by making charitable contributions.
Adele files for divorce (officially) from Simon Konecki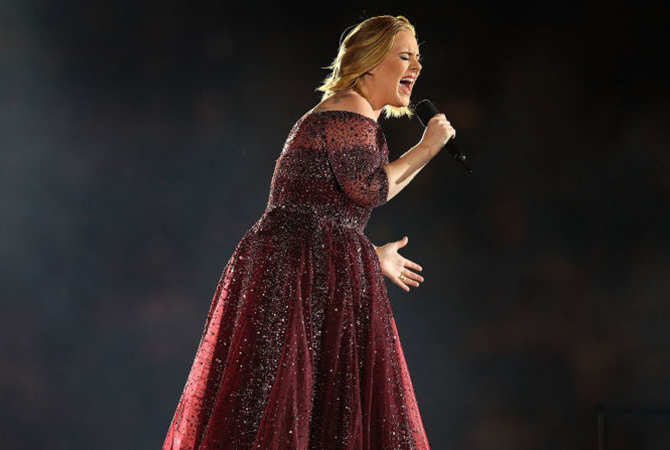 The 31-year old British singer and the now former partner were a pair for at least eight years and have a six-year old son, Angelo, together. The duo first separated back in April. The Rolling in the Deep star has now officially filed for divorce from Simon Konecki. There still isn't any known substantial reason for the split and hence, no reason to assume. We should all wish them both well and hopefully, they don't give up on love.
Park Bom dominates iTunes with her rendition of G(I)-dle's Hann
Yes, you read that right—the former 2NE1 member is back in the headlines! During the third episode of Queendom, Park Bom performed girl group, G(I)-dles' song, Hann. Within minutes, her version went to first place on the MelOn Trends and is now charting in at least 13 countries so far, including Brazil, Thailand, Italy, Belgium, and the Philippines. Good job, Park Bom, and Blackjacks everywhere are proud of you.
G.E.M. is breaking a new record for Chinese-language artists
Previously set by Jay Chou, the singer's music video for the Hollywood film Passengers, titled Light Years Away, has now passed the 200 million views mark. Before this, the most viewed Chinese-language music video was Jay Chou's Love Confession (released in October 2016). The music video now has 197 million views. On Facebook, the Shanghai-born singer is clearly excited as she thanked everyone "for writing history with me, together we'll go even further in the future". What do you think of the song and music video?