English singer-songwriter James Bay has a new track out and an album on the way—we had a lovely time picking his brain for the details
James Bay has had a particularly colourful couple of years since he made his debut six years ago. He's had a hat, lost the hat, earned a whopping three Grammy nominations and is now working on his third full-length studio album as we speak.
Currently, there's no word on a release date for the new album, but the first taste we've gotten of it from his brand new single 'Chew On My Heart' bodes well for the rest of the tracklist.
To get the full scoop on James Bay's upcoming projects and a little insight into the man behind the music, we had a chat with the musician. Ahead, find his take on the new normal, what you can expect from this new personal era, and some great advice for budding musicians.
'Chew On My Heart' sounds very different from what we've heard from you in the past. Did you have any doubts when it came to releasing the track?
"No. I think there has to be belief in what I create and wanting to put it out there. There has to be a little bit of uncertainty from me—I can never be completely certain that it's going to be great and that everybody is going to love it. But, there is a fine line between that healthy amount of uncertainty and doubt.
"You have to know that you love what you put out and that it deserves to be heard and that it's, you know, good stuff! So, when doubt tries to creep in, you just have to stay focused about what you love about what you've created."
How did you know it had to be the first single?
"In a technical sense, I thought that it was important that it had pace and was up-tempo. It was always going to jump out at people. The tempo and the energy is what I loved; it had a lot of joy and positivity about it, which felt important. I didn't know a pandemic was coming when I wrote the song, and we didn't know a pandemic was coming when we decided that would be the first single. But it ended up being a nice therapy for a world that was hurting to have something so musically joyous come out."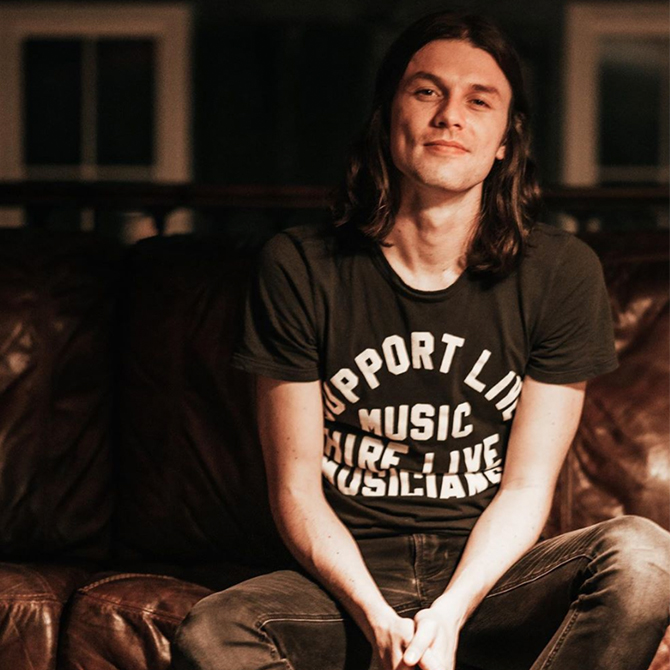 Where does the phrase 'Chew On My Heart' come from?
"It sort of came out of thin air! Personally, I remember thinking 'it's always nice to hear about a heart in a song', but I sort of enjoyed the strangeness of the idea of 'chewing' on a heart. I remember saying, 'oh, that's interesting' and liking it, and John—who was sitting opposite me and writing the song with me—his eyes lit up. That was our starting point.
"I just liked the physicality of 'Chew On My Heart'; it has this kind of friction about it. I was able to apply it to the sensation of being addicted to somebody, obsessed with them, wanting to throw your arms around them and almost be selfish with them and have them all to yourself."
Is that how a song usually comes about for you?
"No—more often I'll start with the music. I'll usually have something I know I want to write about, but I'm not sure how to put it into words yet; but this track happened in reverse. I sat down in a room with a couple of guys that I write songs and started playing a few chords that I like on the guitar. We found a progression we enjoyed (it's what we hear now in the chorus of the song) and so I started singing and experimenting with melodies to no actual specific words.
"In that scenario, when you're a songwriter, we're all listening to see if certain things sound like certain words. So we would've sung the vowel sounds of 'Chew On My Heart'—the 'Ooh's, the 'I's and the 'Aah's. It's just that we had the title first, and I thought, 'That's weird, and I like that it's weird but it feels like a statement. I wonder if I can write into the title—can I find something that those words can relate to that I'm going through?'
"I also just write phrases in my phone when they come up. Often they'll come up in conversations, or when I'm watching a movie, or reading a book. So, I have that kind of little list. Writing with Brandon Flowers from The Killers taught me to just write things down—even if it's in your phone."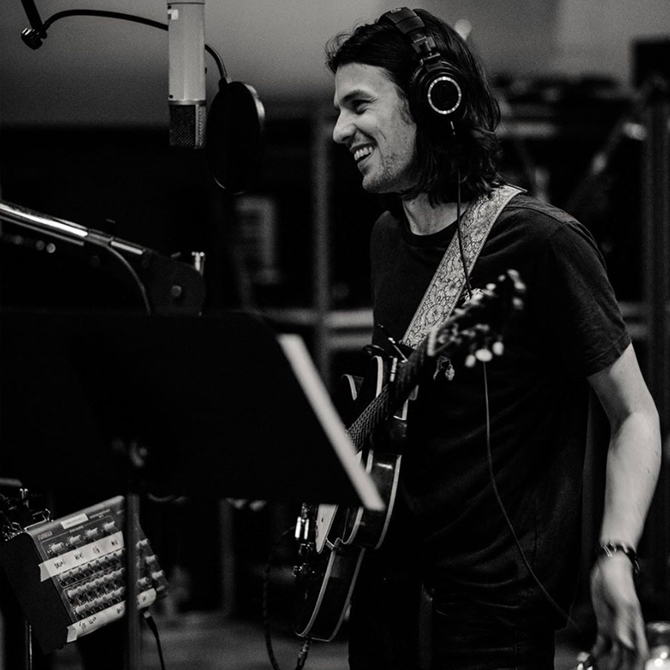 Do you have any advice for any budding songwriters?
"Don't worry about what a phrase means—if you're remotely interested in it, write it down. It might come back somehow. I go back through these books and these lists and look at stuff because yes; 99 per cent of the time my writing starts with melody and music."
"Also, there is such a thing as writer's block—don't let anyone tell you otherwise. You can come to a brick wall with an idea, and you need to work out a way around it, and sometimes that means you need to sort of go back on yourself, and come back down that road at a later date. The way that I get round it is to stay open—it can be hard, but I stay open to all different routes and pathways. Accept that there are a host of other directions you can go in, as well as the one that's blocking you. Eventually, with all sorts of patience, perseverance, curiosity, and a sense of adventure, you can overcome it."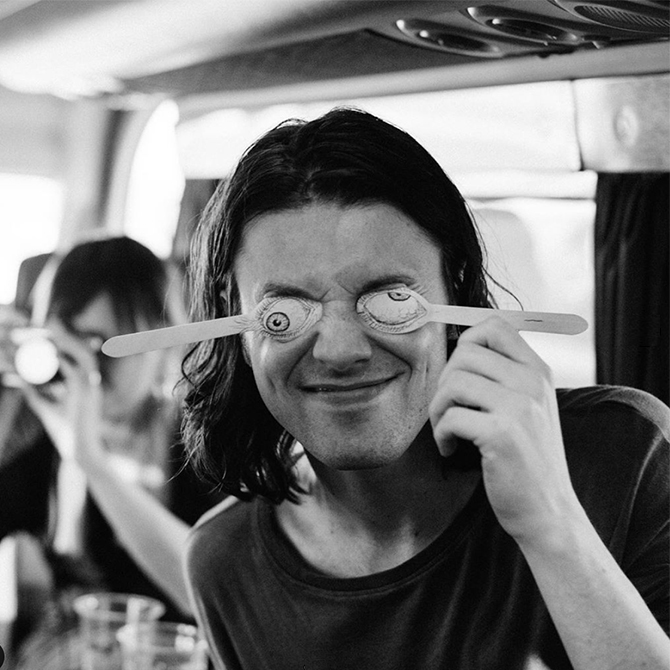 What should we expect from the new album?
"So, a lot of the songs on this album are about love. They're about the different aspects of being with somebody. In the lyrics, one of the biggest changes that you can expect is more positivity than ever. I've written about things that I love—I'm celebrating things!
"Instrumentally, it's still my voice and guitar up in the front, but it's busier. Some songs have more noises while others have much less—I've struck a balance between those two things. There's just some stuff that feels new and different that people haven't heard me do before."
Your music has been through a lot of changes over the years. What's feeding that change?
"I think the best answer to that question is: I made my first album, it was exciting and I didn't know what would happen. Then, a lot of people decided to listen to it and decided they loved it. But that was only one part of who I am musically.
"The reason my music has transformed over the years is because I want to stay curious. If I stop being curious about what else I can do and how else I can change, then I'll make the same sound again and again. And I can appreciate that's exactly what some of my fans want, which is fair enough. I just want to strike a balance between what everyone wants to hear and what keeps me excited as a musician. I hope the curiosity goes on forever, otherwise things are going to get boring."
What are you looking forward to in the new normal?
"Honestly, we talk about new normals but for the sake of live music, I need things to go back to how they were. Live music needs to be everything we knew it as: Big and small rooms packed to the walls, with people standing shoulder-to-shoulder, all looking at the same stage and singing at the top of their lungs. I need that; all musicians need that.
"I hope for a future where everybody is safe and maybe there's a vaccine to keep everyone safe, and that we actually learn from this and prevent it from happening again (at least not as easily). [I hope for] a future where we are more cautious about this stuff."

For more music stories, click here.