Zena Khan walks us through Shooshie Sulaiman's first French solo exhibition in Paris – 'Malay Mawar'
Susyilawati Sulaiman, popularly known as Shooshie, is arguably Malaysia's best known artistic export; and well on her way to becoming one of Asia's most critically acclaimed contemporary artists. Included in seminal private and public art collections, such as the Aliya and Farouk Khan Collection of Contemporary Malaysian Art, Kadist Art Foundation, Paris and The National Museum of Modern Art Tokyo, she is a regular participant in key international art events. Highlights amongst these are Documenta 12 (2007) in Germany, the 6th Asia Pacific Triennale (2009) in Australia, the 10th Gwangju Biennale (2014) and Art Basel Hong Kong (2015). This year, Shooshie has been the artist in residence at Kadist Art Foundation, Paris, where she is currently presenting her first French solo exhibition, 'Malay Mawar'.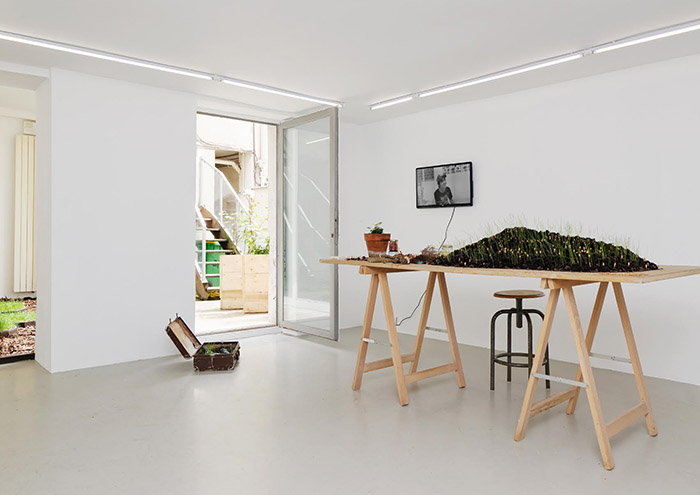 A non-profit organization in Paris, Kadist Art Foundation aims to register the global scope of contemporary art through their collection and programming. While their collection is comprised of artworks that reflect the breadth of contemporary art internationally, programs such as the artist residency develop active exchanges between Kadist's local context and that of art world professionals worldwide. Through this residency Shooshie was placed within the heart and history of Paris, and able to explore connections between this major metropolitan city and her own practice, which often investigates the construction of identity in South East Asia as well as the culture and contemporary history of the Malays.
Conceptually, 'Malay Mawar' is driven by ideas of exchange, and this has been poetically symbolized by the artist's initial action of grafting a rose. Where Shooshie's last major solo exhibition, 2013's 'Sulaiman Itu Melayu' at Tomio Koyama Gallery in Singapore, used her late father as a conceptual starting point, here she begins her narrative through memories of her mother. Combining a rose from a bush that grows on her late mother's grave with roses from Versailles, Shooshie terms this act of grafting as a marriage between two species of rose. In the process she not only creates a new flower, but questions the boundaries delineating art and science, and cultures. Indeed this act can be seen as a marriage between two cultures, as hinted at by the the exhibition's title. Recognising the codifying of gardening into an art form by the French, as demarcated by historical movements and royal gardens to present times, she contrasts this with the role of gardening in her daily life in Kuala Lumpur. In asking whether it is the artist who is a gardener, or the gardener who is indeed an artist, she opens up lines of inquiry into the multiple roles of a single activity, such as gardening, within different cultural contexts.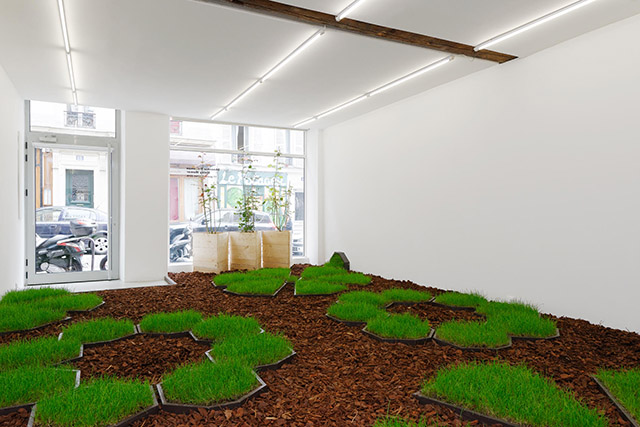 A detailed, research oriented pre-production process is a hallmark for Shooshie, whose repertoire spans from the performative to site specific installation to painting and drawing. 'Malay Mawar' spans across this range of artistic interests, overlapping at key junctures. Throughout her residency Shooshie continued with her daily practice of drawing, producing a series of mixed media drawings that incorporate the seal of Versailles stamped in gold over faces, roses, thorns and leaves. Parallel to the exhibition itself she disseminated these drawings throughout Parisian gardens by inviting residents to participate in a process termed "Planting Drawings". Over the duration of the exhibition she has also hosted a series of conversations both at Kadist, such as with Antoine Jacobsohn, responsable of the King's Kitchen Garden (Versailles), and curator Ruth Noack, on her practice and the act of storytelling through gardening, and other venues in the city such as Maison de la Culture, with architect Momoyo Kaijima.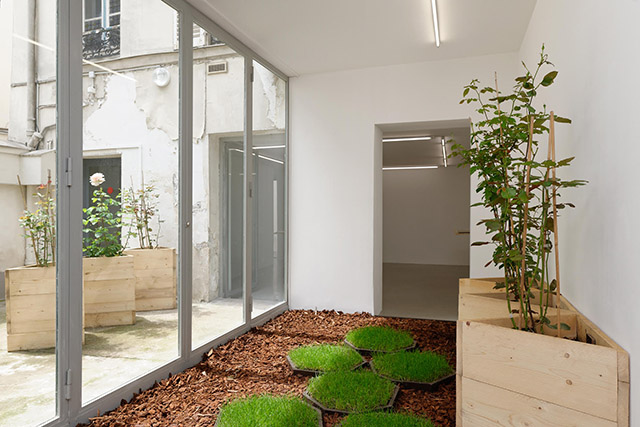 Poetically executed, 'Malay Mawar' unpicks acts and icons that define societies and cultures. Making use of the outdoor spaces and galleries of Kadist, the exhibition creates a living link between two cultures: French and Malay. Simultaneously the artist introduces Malay history and tradition to a broader international audience, solidifying her position as one of the most talented and significant artists to emerge from Malaysia today.
You may also like...
Malaysian contemporary artists you need to know (Part One)
Malaysian contemporary artists you need to know (Part Two)