7 minutes with Shane Filan on his latest album, lessons on love and his favourite memory of Kuala Lumpur
Do you find yourself revisiting Westlife songs from time to time and thinking to yourself: "How I wish I could hear this live"? For some fans, that wish came true last week, when Shane Filan—now a solo artiste since the megaband disbanded in 2012—came to town for a showcase for his third album, Love Always. That evening, he serenaded the room with some of his all-time favourite love ballads from his latest body of work, as well as a few Westlife hits—delighting fans old and new.
It's almost hard to believe it has been 20 years since Filan's debut in the industry, he still exudes the same boyish charm I remember seeing in the glossy pages of a magazine and on MTV. "It's really great to be back in Kuala Lumpur", he greeted me with a warm smile as we met for a quick chat about his newest album before the show: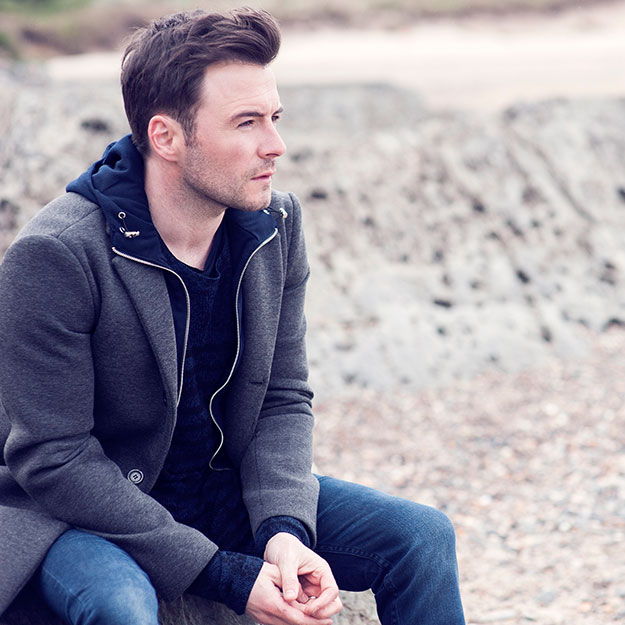 A lot of the songs from 'Love Always' are classics from then and now. What is your process like when approaching such covers?
"It's really exciting. It's fun to do but then it's also quite difficult, because you have to pick songs that you are able to talk about and mean something to you, whether it's a memory or whatever it may be, and not just random songs. I also want to pick great tracks, so it's quite difficult as there are so many you can choose from."
And some songs are just "untouchable".
"Exactly, some songs you just don't go near to. For instance, I love Bryan Adams but I didn't do '(Everything I Do) I Do It For You', I did 'Heaven' instead. You don't necessarily want to do the most famous song he ever had, but you want to do songs that suit your voice and songs that you feel you can do a nice version of. At the end of the day, I'm not trying to change the songs or make them too different on this album. I wanted to make an album where my fans who like my voice are able to enjoy a different take on these songs. That's what I tried to do and so far the reactions have been really positive—I'm really grateful for that. It was a fun album to make."
What was your favourite song from the album and what does it mean to you?
"If I had to pick one song, it'll probably be 'Heaven' by Bryan Adams. I love that song. That or 'Eternal Flame', because it's got a very good memory for me from when I was younger. I was only around 10 years old when that song came out, and I remember hearing that song on TV and loving it—the guitar, the music was just so beautiful."
Tell us about the originals on the album, which you also co-wrote.
"Yeah, I still wanted to write songs this time like I did for my first two albums. I didn't do much songwriting in Westlife at all, none of us really did. We didn't have time to do it. When it came to my solo career, I wanted to find out what it's all about, and now I really enjoy the process—I got to go to Nashville, I was also writing a lot in London. I feel like I'm getting better at it as I go along. Every day that you write a song you learn something more, little tricks on how to do things differently and how to make a good song better. Out of the three songs that I wrote for this album, 'Completely' is probably my favourite out of the lot, which is really a true story about my relationship with my wife."
Since the album is all about love, we have to ask—what are some of the biggest lessons you've learned from love?
"There is no secret to love or perfect relationship, but I think a good relationship is always about honesty. Trust is really important as well. I think if you truly love somebody, you'll always be true and faithful to them. I'm lucky to have a really strong relationship with my wife Gillian, and have had for a long time, almost 20 years now.
You also need to keep the romance alive in your relationship. You've got to go on date nights, especially when you have children—you have to just get a babysitter, go out and have dinner or the cinema, you know, things that you did when you were younger. Like last year, my wife surprised me on my birthday with a trip to Las Vegas and she got us tickets to the Backstreet Boys. I was a big fan, so that made my feel like 20 years ago again. It was amazing. So yeah, always keep the surprises going, even if it's little things like getting her favourite chocolate bar."
Having been in the industry for around 20 years now, how do you feel you have changed or evolved as an artist?
"I've seen a lot of different things happen in the music industry. It's a funny industry, but I think it's at a very healthy place at the moment. There are some really good bands and artists out there, and production is definitely getting a lot better too.  I think longevity is something that is hard to do and I'm very grateful that I'm still here singing—I just have to keep trying to get better. That's what drives me as a singer; I always want to keep going and get one great song, but as soon as I get one really great song, I want another one, so that's what keeps me excited about the music industry."
As you mentioned, this is not your first time in Malaysia. What memory stands out to you from your previous visits?
"I have so many. One of the first times we came here as a band, we didn't realise how popular Westlife was over here. There was no Twitter, or social media like we know it today back then. We didn't even have a website. When you think about it, it's pretty crazy. So that first memory coming here is definitely one that stands out. That was back in 2002. We played a football match against one of the Malaysian teams during the day, then we played a concert that night in the stadium. It was just a really fun day and I really enjoyed it."
Listen to 'Love Always' here: