Hear from Lucy Hale on why she loves true crime, switching out of character on set—and what she finds more terrifying in a thrilling round of This Or That
Lucy Hale's latest television project is intense and not for the faint-hearted, but it's not a surprising twist in her career. A look through her filmography reveals that some of her most well-known projects—Pretty Little Liars, Fantasy Island, Truth or Dare—are rooted in heart-pounding thrills, nail-biting fights for survival, and a rising body count.
In Ragdoll, an immersive thriller based on the novel by Daniel Cole, six people have been murdered, dismembered and sewn into one grotesque body nicknamed the 'Ragdoll'. Hale plays DC Lake Edmunds, a former LAPD officer who works with  DI Nathan Rose (Henry Lloyd-Hughes) and his boss-slash-best-friend DI Baxter, to solve the case by catching the 'Ragdoll Killer'. Time is also their enemy as Rose, who returns to the field after a two-year court-mandated psych ward stay, turns out to be the main character and the last name on the kill list. This darkly funny and pitch-black thriller is from Sid Gentle, the makers of Killing Eve.
Over Zoom, we caught up with Hale (who was cheerful and fun to talk to, in case you're wondering) to find out more about her Ragdoll, from her role in it to the atmosphere on set, and her insights on showbiz after many years in the industry.
Lucy, what attracted you to Ragdoll?
Lucy Hale: "I knew that I wanted to do something a little different when I took on my next TV character. Creatively, I was itching to do something a little darker, a little edgier. So that was sort of on my radar and I read Ragdoll and immediately loved it. I think I read it three times on the first day. I love shows like it and the whole genre.
"Ragdoll also seemed unique in the sense that it has a really dark, disturbing element but it's also really funny. I think a lot of crime shows often forget that (element of humour). People have to make jokes about things, it's how we cope with life and how the characters within this show cope with all the absolutely insane things happening around them. So, I thought that this mixture bends the genre in a way; it's almost like having two genres in one."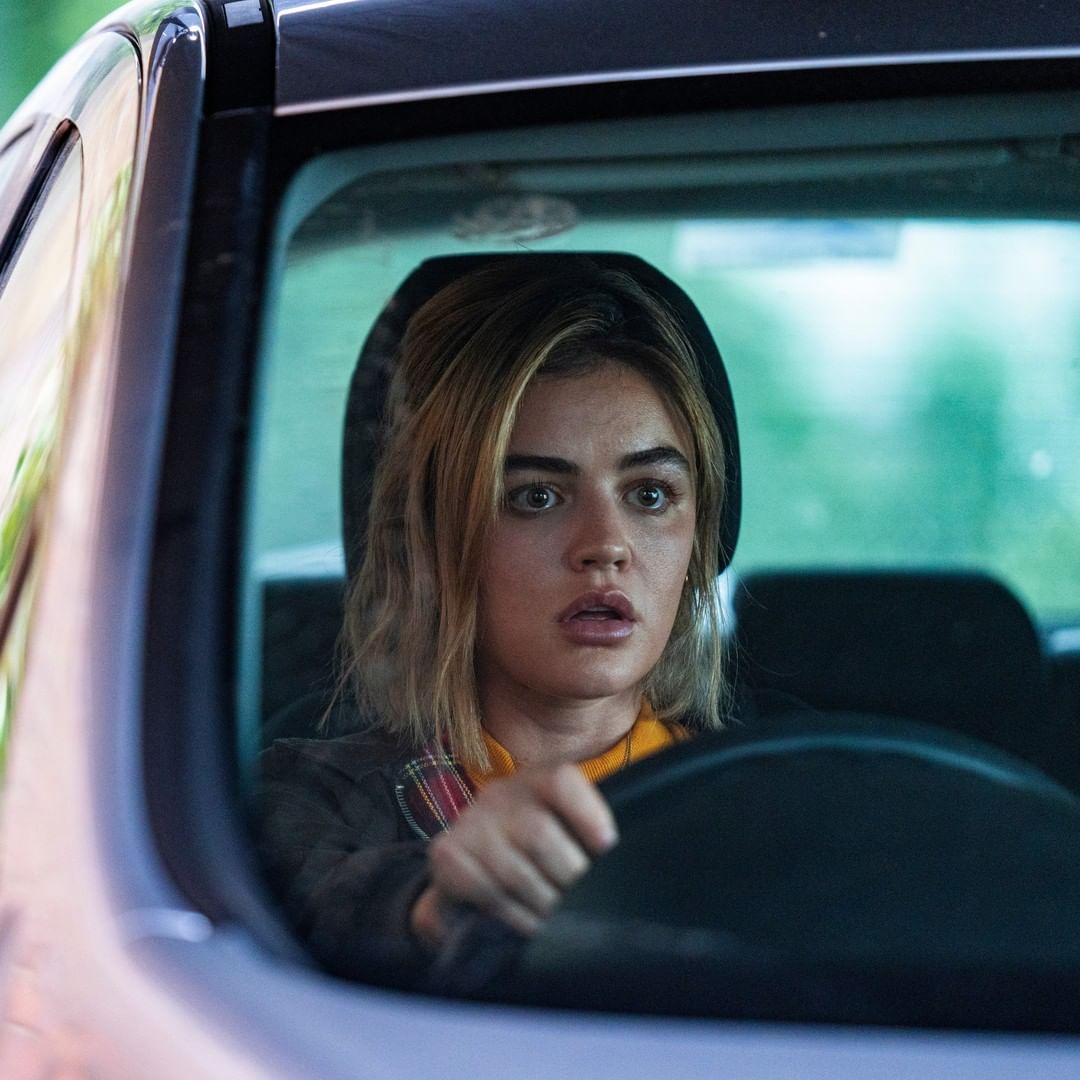 What was it about the role of DC Lake Edmunds, specifically, that called out to you?
LH: "I loved (playing) Edmunds. Upon meeting her, she seems very new to the game; a new kid on the block trying to find her way and find her footing. She talks a lot about her feelings but what was so interesting is that I knew there would be a lot of layers to peel back, to get to who she really is at the core of her being.
"We definitely get to explore that a little later in the season. (DI Nathan) Rose, the main character, is also layered. He deals with a lot, but I think all the characters, in general, have this element of just being really flawed and really human."
Could you relate to your character and how did you prepare for the role?
LH: "I could relate to Edmunds purely in the sense of being new to a job and not knowing where you fit in or belong. I could also relate to wanting to do the right thing and speaking my mind. I definitely am a girl who wears her heart on her sleeve.
"With any character I play, I start with what I have in common and can draw from (my life). For what I don't necessarily have in common (with the character), I make sense of it in a different way. For instance, I've never seen a dead body but I can relate to feeling disturbed or really scared, so I just drew from those emotions. But I actually ended up having more in common with Edmunds than I initially thought."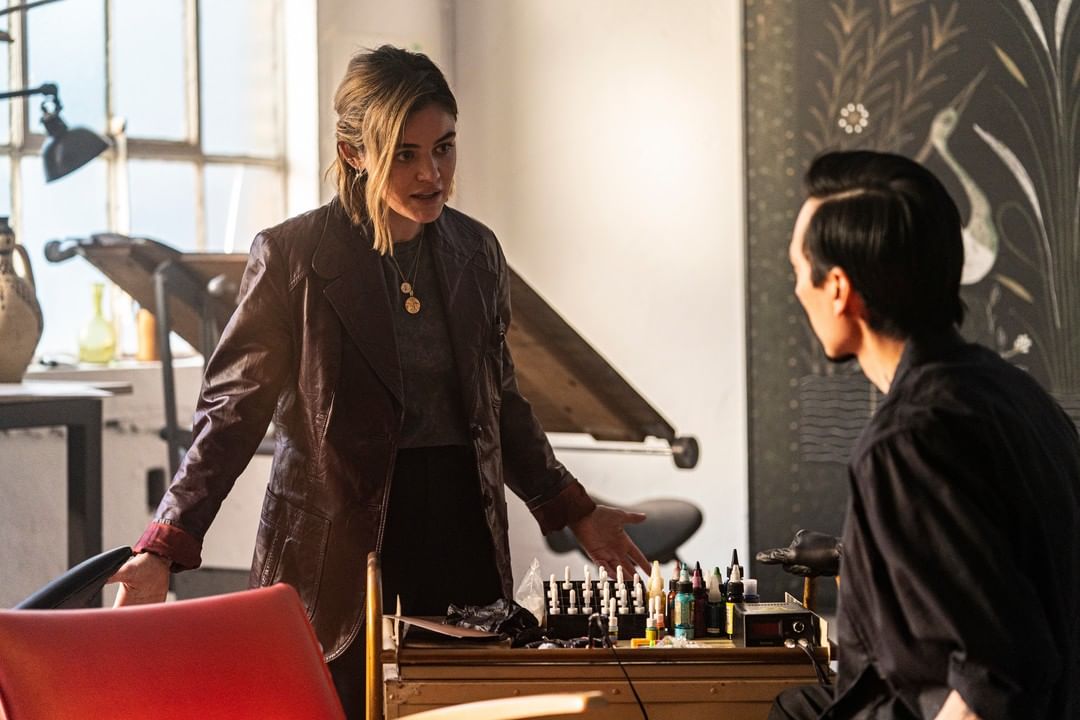 Was it hard to switch out of character and to come back from the dark themes that the show ventures into?
LH: "In my experience, that's probably the biggest misconception about shooting TV shows and films. For the most part, I can sort of leave my work at work and leave my home life at home. There were a couple of moments where the show was very physically demanding and we talked about heavy subject matters, but we also had so much fun making this show.
"What's so funny is that behind the scenes, we were laughing and having a good time, whereas on camera we're all distraught and in turmoil. I think that's good. You don't always have to be laughing, but I think that you have to get a lot of enjoyment out of it. Personally, I"m pretty good at compartmentalising."
Speaking of enjoyment, true crime is something that you're really passionate about. What draws you to it?
LH: "I do love true crime. I love the dark, the bad and the gruesome—a little too much, probably. I think, as humans, we are all fascinated by death or what happens to us when we die. The one thing that's certain, for all of us, it's that we're all going to die. That's really dark, I'm sorry, but it's true. The whole psychological element is very interesting to me too. Why do people hurt other people, or what happens to someone that makes them a complete monster who takes it out on others: these are the questions that draw me towards true crime podcasts, documentaries and all that's available."
It's interesting that you mentioned the psychological element. You started acting when you were in your teens. Has your perception of acting and being in showbiz changed over the years?
LH: "Yeah. I think, with what I do, there's always an opportunity to grow and get better and to learn from those around me. I feel infinitely better after working on Ragdoll as I was constantly around people and seeing how they work. So, I think what's really cool about my job is that there's always an opportunity to try new things. There are no right or wrong answers.
"I've been doing this since I was a kid and the way I navigate the business side of things is a little different now. As I said before, I can compartmentalise the Lucy Hale that people think I am and my personal life, so I know how to keep both separate.
"As for acting, I think I'll always be nervous and a little uncertain of whether I'm making the right decisions, but that is because I care about what I do and get really emotionally invested. It does sometimes bite me in the butt, I'm not gonna lie. I've found that I get my heart broken a lot by my job because things don't always do well or work out. When they do, then it's really great."
Lucy Hale also gamely took on a round of 'This or That: What's More Terrifying'. Find out her answers below:
READ: 7 Spooky places in Malaysia known for myths, murders, and mysteries
'Ragdoll' premiered Saturday, 13th November. Catch it now on Unifi TV channel 481 and BBC Player | Astro GO.