During her recent trip to Kuala Lumpur, Buro 24/7 Malaysia talked to Sosupersam to find out more about the DJ with style, skills and sets to kill
Mixing tracks while rubbing shoulders with Hollywood's elite, Samantha Duenas—who headlines marquees as DJ Sosupersam—is no stranger to the scene. She found her groove in the industry first as a dancer and soon followed a love for music to her current reign behind the booth as an artist under the Soulection label. 
An effortless juggle of rap, classic hip-hop, R&B, future bass, indie favourites and underground sounds, along with a sweet spot for music from the 90s has made her a hometown favourite and an international darling.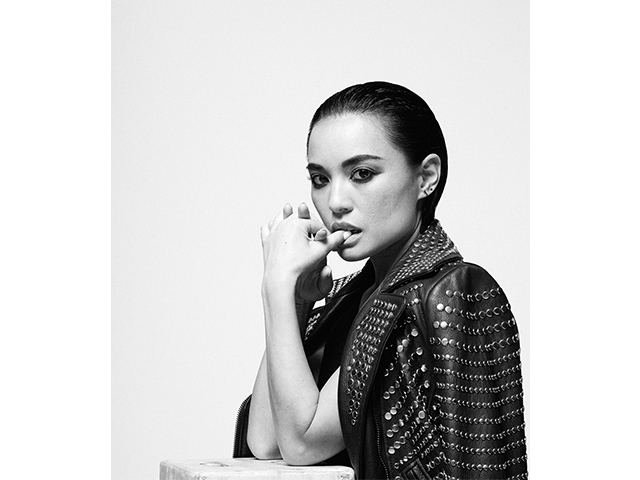 An exclusive gig at Skullduggery KL brought the gorgeous DJ Sosupersam to our neck of the woods during her Asia tour. And so, here is what we found out about the so super Samantha Duenas:
1. Introduce yourself to the readers of Buro 24/7 Malaysia.
I'm Sosupersam, a DJ and singer from Los Angeles. 
2. You DJ, you sing, and we hear that you come from a dance background. Have you any intention of reincorporating dance into your professional life?
Yes, absolutely. Now that I am releasing my own music, I have the opportunity to get more creative with my live performances, and dancing will definitely be part of it. 
3. It's been four years since you started '143'—the popular monthly R&B party that you host. What does '143' mean to you and how has it evolved since the beginning? 
143 means "I love you" in 90's pager code. It symbolises my teenage puppy love days of making R&B and slow jams mixtapes on cassettes and giving them to my crush. My friends and I started a party to capture that feeling, and it's grown tremendously over four years. We bring the party all over North America and look forward to sharing it with Asia this year!
4. What are your top seven favourite 90s songs of all time? 
SWV - Weak
Mariah Carey - Honey
Brian Mcknight - Kiss your love goodbye
SWV - Rain
Janet Jackson - Anytime, Any Place
Mariah Carey - Fourth of July
Boyz II Men - Water Runs Dry
5. Do you get inspiration from other musicians and artists or from other sources?
Yes! Aaliyah and Janet Jackson are two of my inspirations. I also get inspired by visual art. But really, a lot of inspiration comes from my life, there's a lot of beauty in even the smallest of moments.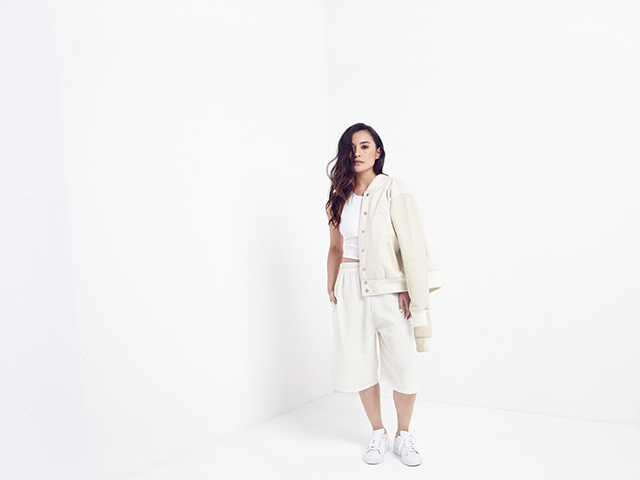 6. What kind of music do you listen to when you're not behind the turntables?
A lot of experimental dance music, minimal techno. Mall Grab is a favourite producer at the moment. 
7. Having worked with so many A-listers, who would get Sosupersam so super starstruck?
I don't get very starstruck, but I imagine if I ever met Stevie Wonder I would actually melt into the floor. 
8. Many look up to you as a style influencer, how would you describe your current style and what are five essentials to create the Samantha Duenas look?
My current style is a bit tom boy, streetwear leaning, and comfortable. A classic Adidas sneaker, a graphic tee of sorts, a black trouser, a leather moto jacket, a goofy grin. 
9. How do you tailor your beauty routine to suit your demanding schedule?
I travel a lot! And because of that I keep my makeup pretty natural and minimal, so I'm not lugging tons of products around. I regularly have eyelash extensions which is great for looking bright-eyed on the road. A lot of sheet masks happen, to counteract the dryness from excessive flying.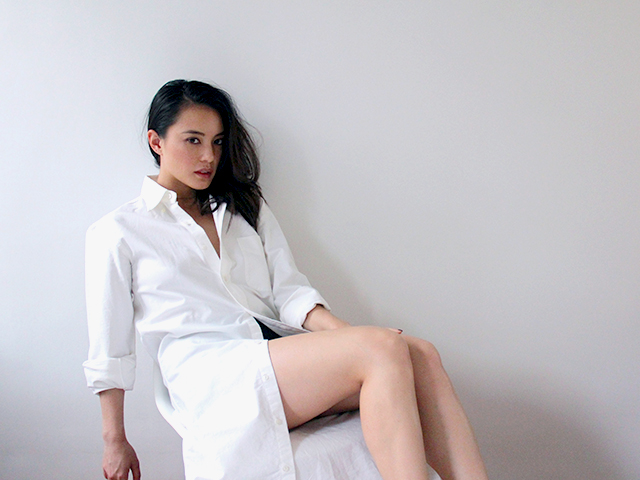 10. When the DJ hat comes off, what makes Samantha different from Sosupersam?
Samantha is a very quiet 95 year old lady who reads books, does the New York Times crossword puzzle and goes to bed at 10pm. 
11. Is this your first time to Malaysia? What are you looking forward to on this visit?
This is! I'm so excited to be here and meet everyone and eat all of the delicious food!
12. Skullduggery is known as the best place to dance on a Friday and Saturday night if you love your hip hop. How did you fine tune your set for the venue?
I went heavy with the R&B and old school tunes, mixed with some vibey Soulection sounds!
13. Finally, for our readers who would like to pursue a career in the music industry—what is your advise?
Be yourself, be kind to everyone and have patience, because careers don't happen overnight. 
PLAYLIST BY DJ SOSUPERSAM FEATURING HER FIRST EP, 'GARDEN'
Related stories:
See Berlin's techno and club culture of the 90s right here in KL 
Music comebacks we're looking forward to this year
BadBadNotGood: The progressive jazz band you need to know about