A refreshing piece of work that is a cross between stand-up comedy and musical theatre
Premiering this Thursday, 7 December at KLPac, Losertown will bring you on a kooky ride with award-winning comedian Hannan Azlan as she goes on a "Hero(ine)'s Journey from The Call to Adventure to a tragi-comical stumble into the Belly of the Whale". For those unfamiliar with Azlan, expect to be in for a treat—this talented comedian and musician won the Hong Kong International Comedy Competition last year at the young age of 22, and has since gone on to perform at the Singapore Fringe, Melbourne International Comedy Festival and Edinburgh Fringe Festival, to name a few.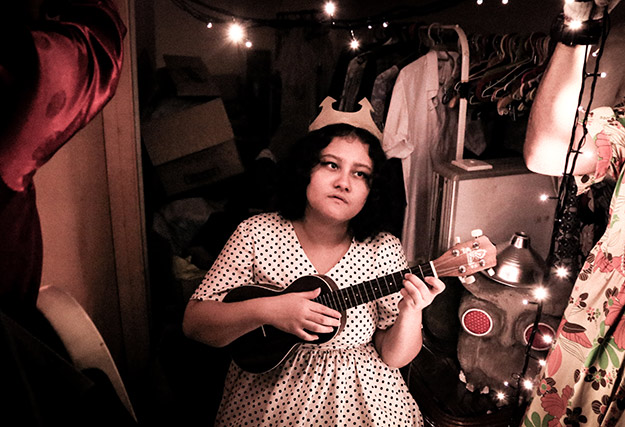 Backing the heroine in Losertown will be a quartet of musicians, namely Coebar Abel, Endee Ahmad, Ian Francis Khoo and Khairil Imran. The production is directed by The Actors Studio's Director in-Residence Tung Jit Yung. Here is a sneak-peak:
'Losertown' will run from 7 to 17 December at KLPac. Visit the website for showtimes and more information.