Fall back in love with the magic of fiction with these book recommendations that will tickle your brain in all the right ways
If reading more is one of your New Year's resolutions, you'll be in need of some tried-and-true book suggestions to add to your reading queue. As the years go by, it's easy to get caught up in the seriousness of adulting and forget that books offer a form of escape and mental retreat. Fiction books, in particular, make great companions for curling up after a long day and relaxing, while still doing something productive—and no, you don't have to be a kid to read fiction!
Looking for immersive page-turners to get your back into the habit of reading? Here are five spectacular fiction books for adults to reintroduce you to magical realism and transport you to dazzling new worlds. 
1) Pachinko by Min Jin Lee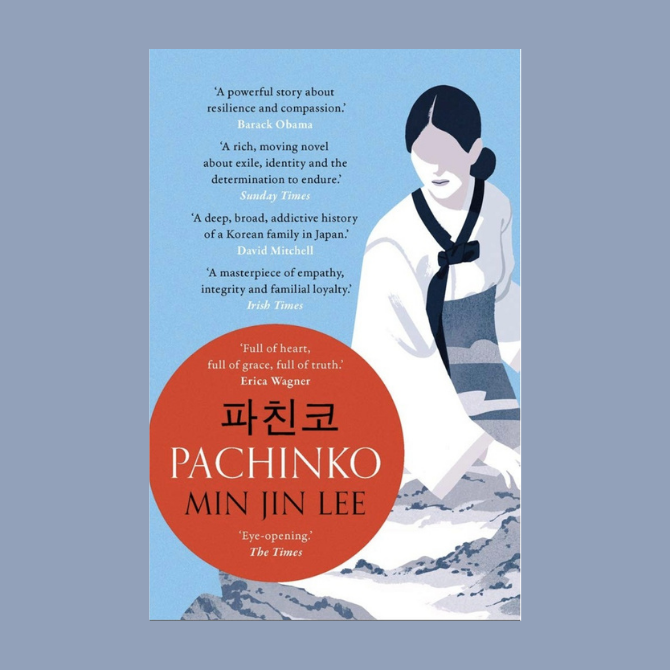 For: Lovers of historical fiction and East Asian history
Min Jin Lee's novel spans four generations of a Korean family who immigrated to Japan amidst Japanese colonisation and high political tension. Beginning in the early 1990s, teenage Sunja, the daughter of a crippled Korean fisherman, falls in love with a wealthy stranger. Upon discovering that she is pregnant and that her lover is married, she accepts an offer of marriage to a gentle minister on his way to Japan in order to salvage a life for herself and her unborn child. However, moving to a foreign and hostile land, as well as her determination to reject her powerful former flame, will set off a series of dramatic events over a lifetime. A story of love, sacrifice, ambition, and survival, Pachinko tells a touching and complex tale set against the background of real historical events—perfect for the grown reader looking for a heartfelt story to get immersed in.
2) The Bone Clocks by David Mitchell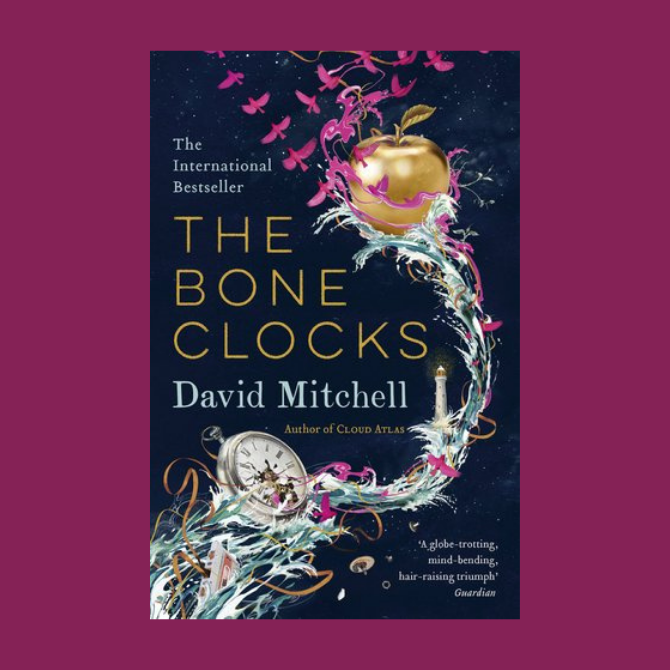 For: Seasoned readers looking to get into experimental fiction
If you're an avid reader who's looking to delve into a style of writing unlike any other, look no further than The Bone Clocks by David Mitchell. Beautifully crafted, Mitchell's novel opens up a new world of magic and mystery. It takes us first to Gravesend, Ireland, in 1984 where Holly Sykes runs away from home after fighting with her mother and discovering that her boyfriend has been cheating on her. What seems like an ordinary teenage runaway is interrupted when she is thrown headfirst into a cosmic battle between two groups of celestial beings, the Horologists and the Anchorites. Unbeknownst to Holly, she plays an integral role in the magical turmoil happening just behind the curtains of reality and is destined to encounter more unusual occurrences as the years go on.
3) The Tangleroot Palace by Marjorie Liu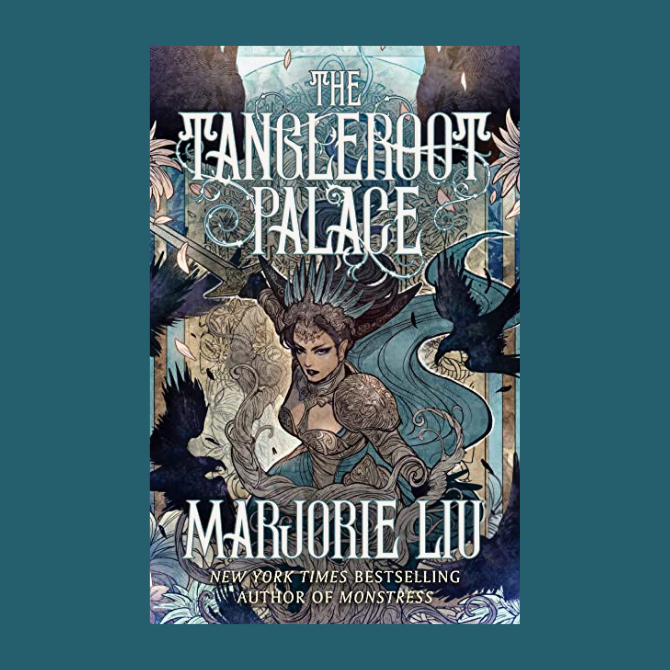 For: Feminist-minded fiction readers who enjoy fantasy
Marjorie Liu's debut short story collection featuring six short fiction stories and a full-length novella focuses on strong and complex female characters. On the darker end of things, Liu's seven stories are haunting and inventive, covering elements of horror, post-apocalypse, and fantasy. The flowing prose explores themes of emotional complexity and sexuality in relation to women and femininity, diving deep into the female mind in a magical environment. One of the things this fiction collection does well is bring typecast fantastical beings (such as evil queens, vampires, and witches) into more mature and sombre settings that divert from lighter, traditional fairytale structures to the dangerous, unknown aspects of the arcane and the occult. Punctuated by Liu's precise storytelling, The Tangleroot Palace is the women-led literary masterpiece we all need.
Check out: 8 Must-read novels by Chinese authors around the world
4) Never Have I Ever by Isabel Yap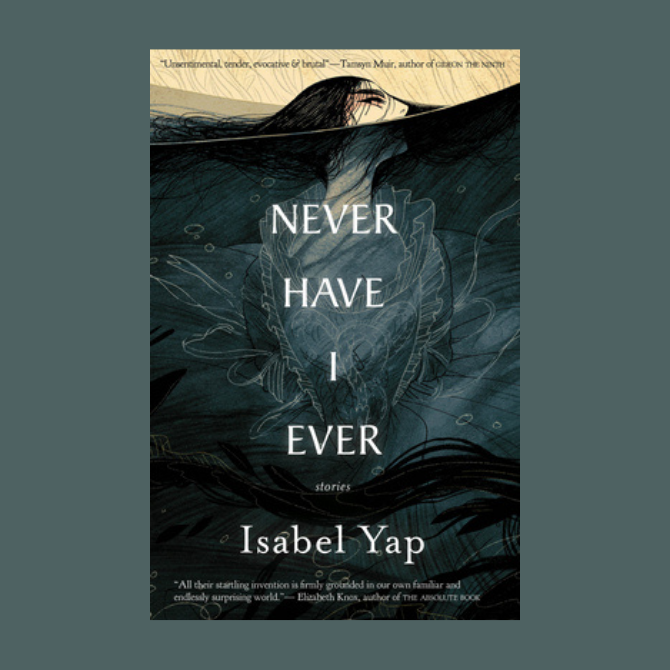 For: Short story enthusiasts looking for something new
Less can sometimes be more. Isabel Yap's collection of short stories is guaranteed to whisk you off to imaginary settings just as well as any longer novel can. Yap's very first collection is entrancing and meticulously written, building up your appetite for more as you flip through the pages. Filled with unique characters and peculiar worlds, demons and monsters become creatures to be curious about rather than fear, while cultural significance shines through the myths imbued in each tale. From spells to folklore to immigrant stories, Yap's short stories are not just easy to read but packed with detailed, elaborate settings and fascinating storylines to accompany them. Refreshing and dreamlike, the lingering feelings they leave in their wake will keep you coming back for more.
5) The Jasmine Throne by Tasha Suri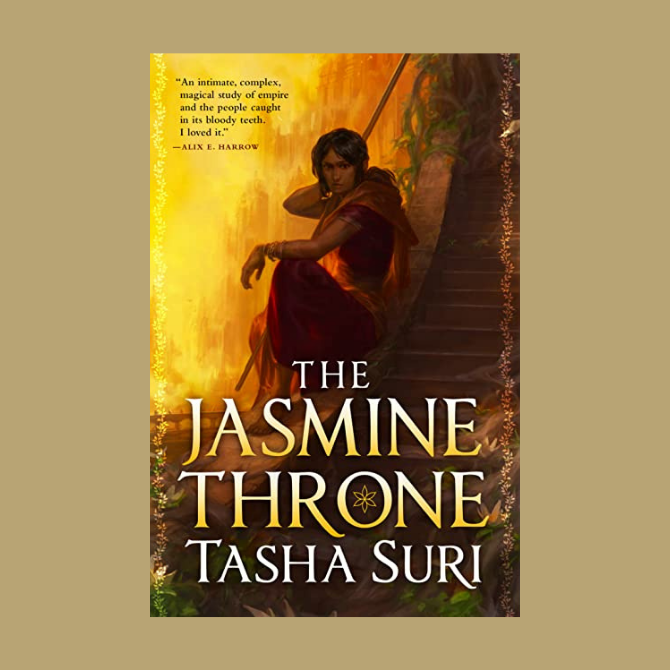 For: Readers who prioritise representation in their books
Just a few pages into Tasha Suri's first installation in her latest trilogy, you'll see why it was named one of Publishers Weekly's best books of 2021. Inspired by the rich history and epics of India, The Jasmine Throne engages a strong romantic component while never once losing its footing as an epic fantasy thriller. The novel centers around Malini, a headstrong princess held prisoner by her brother, the emperor, and Priya, a maidservant with secret magical powers. When Malini accidentally witnesses Priya's abilities, the two are irrevocably yoked together and through hell and high water, form a partnership that will shake the empire they live in and change their worlds forever. Intensely evocative and emotionally dense, Suri's work will have you hooked and anticipating the next two books to come.
Check out: 6 easy tips to get back into the habit of reading