"Those who don't believe in magic will never find it." – Roald Dahl in 'The Minpins'
Today marks 100 years since the birth of Roald Dahl (13 September 1916 - 23 November 1990), one of the greatest, if not the greatest, children's author of our time. Even though his first novel was published more than 70 years ago, his works have continued to endure till this day—he still ranks in the top five best-selling children's authors on Amazon's UK site. In a writing career that spanned nearly five decades, Dahl has crafted some of the most imaginative and compelling stories for children, often accompanied by humorous illustrations (most notably by Quentin Blake) and memorable characters. James and the Giant Peach, Charlie and the Chocolate Factory, Matilda and his autobiographies Boy - Tales of Childhood and Going Solo are just a few amongst his many widely loved works.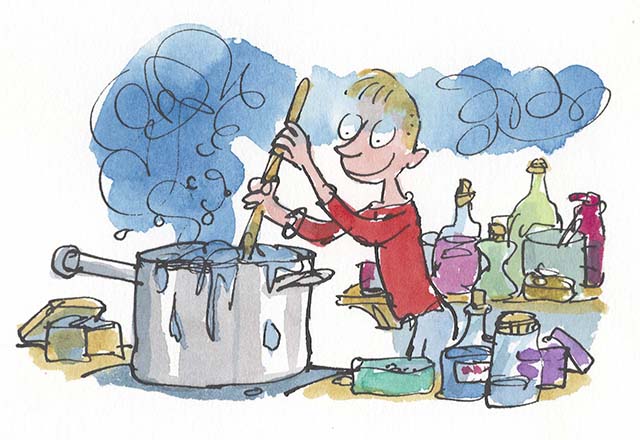 In honour of Roald Dahl 100, here are 10 interesting facts you may not know about the author and his stories:
1. Born in Wales to Norwegian parents, Roald Dahl grew up in a household where Norwegian was the spoken language. However, when he was six years old, after the death of his father Harald Dahl and the departure of his Norwegian nanny Birgit Svenson, the Dahl family started speaking English at home.
2. Love From Boy, published earlier this year, is a collection of the author's letters to his mother. Whenever Dahl was away from home, he wrote to his mother Sofia Magdelene Dahl at least once a week. He wrote some 600 letters across a period of more than 20 years—an indication of their close relationship—and she kept all of them. After his mother's death, the letters were returned to him.
3. In Memories with Food at Gipsy House, Dahl recounted how his mother "told us stories about Norwegian trolls and all the other mythical Norwegian creatures that lived in the dark pine forests" during his childhood. Perhaps this is where the ideas of magical creatures, witches and giants of his stories stemmed from.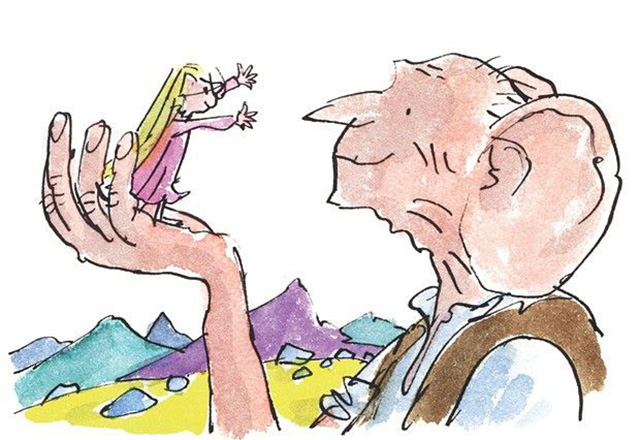 4. Roald Dahl's first children's book is The Gremlins, which was published in 1943, 18 years before James and the Giant Peach. The story was based on the gremlins of the Royal Air Force folklore, mischievous mythical creatures that were said to be behind mechanical troubles and mishaps.
5. Dahl met Ernest Hemingway early in his career. They were photographed together in London in 1944, not long after The Gremlins was published, and Dahl often spoke of the world-renown author's influence on his writing. In a 1988 interview, he said: "[Hemingway] taught me the finest trick when you are doing a long book, which is, he simply said in his own words, 'When you are going good, stop writing.'"
6. Did you know the writer wrote the screenplay for the Bond film You Only Live Twice (1967)? He also co-wrote the script for Chitty Chitty Bang Bang—both films were based on Ian Fleming's novels of the same names.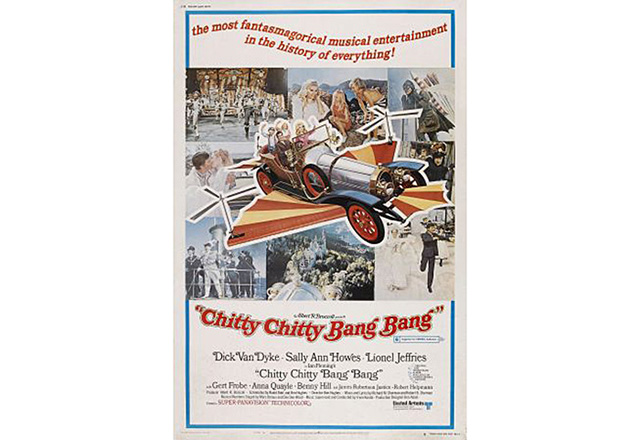 7. Roald Dahl often included quirky made-up words in his children's stories. From swatchscollop (disgusting food) to splatch-winkle (hurrying about), he may have invented well over 500 new words and character names—words that make up the "Gobblefunk" Dahl dictionary. In honour of Dahl's birthday, the Oxford English Dictionary has included a few his word inventions for its quarterly update as an homage to his influence and distinctive style as an author.
8. There was a third book on the adventures of Charlie Bucket in the works, but it was never completed. Roald Dahl only wrote the first chapter of the book, titled Charlie in the White House, which is on display at the Roald Dahl Museum and Story Centre in Great Missenden.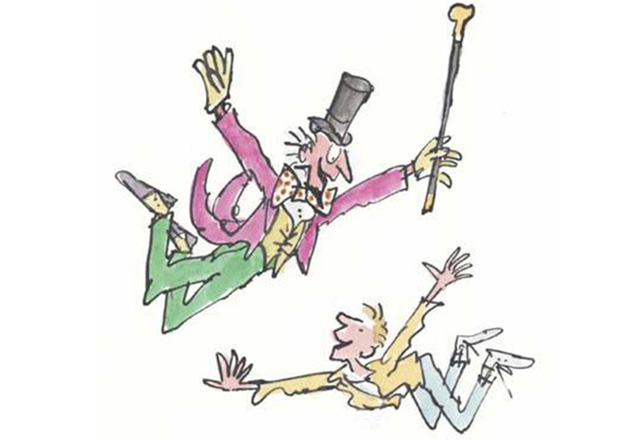 9. Matilda, one his most popular novels, was his last long children's book. The delightful tale of Matilda Wormwood has since been turned into a film as well as a multi-award-winning musical. What you might not know is, in one of the early drafts of the book, Matilda was a wicked child and Miss Honey was a teacher with gambling debts. Dahl later rewrote the book, creating the final story revolving around the thoughful child that is Matilda which many have came to love.
10. The Mimpins serves as Roald Dahl's last children's story. Published posthumously in 1991, it tells the story of Little Billy and his trip into the Forest of Sin. There were several connections to his previous stories: Billy is the also the name of the boy in The Giraffe and the Pelly and Me, and the Vermicious Knids that live in the Forest of Sin were also in Charlie and the Great Glass Elevator.
You may also like...
Beatrix Potter books get high-fashion makeover with designer editions 
A walk through the most renown works of Van Gogh