Selena Gomez is killing it (with kindness) as her 'Revival' has put her in both the music and fashion spotlight
Like most child actors, Selena Gomez shot to fame as a Disney star when she played the lead character in the TV series Wizards of Waverly Place. Unlike most Disney stars, she managed to break out of that shiny, teenybop image and emerge as a matured and talented artist in her own right - especially after her performance of 'The Heart Wants What It Wants' at the 2014 American Music Awards. At that time, no one would have realised it was only a teaser of the new music direction for her then-upcoming second studio album, Revival had in store. 
Prior to the success of Revival, Selena's journey wasn't an easy one; her on-off relationship with Justin Bieber was rocky, her music career - be it as a solo artist or with her band as Selena Gomez & the Scene - enjoyed moderate success with few praises and much negative remarks about her vocals from critics, and most of the films she acted in was either a minor role or was considered a flop. As if that wasn't enough on her plate, she checked into a rehab facility in January 2014, sparking rumours that it was due to substance abuse. The truth was, as she revealed only in October 2015, she had been diagnosed with an autoimmune disease called lupus and was undergoing chemotherapy. It was a trying period as her mother also had a very public miscarriage and Selena had to cancel her tour to just take a time out.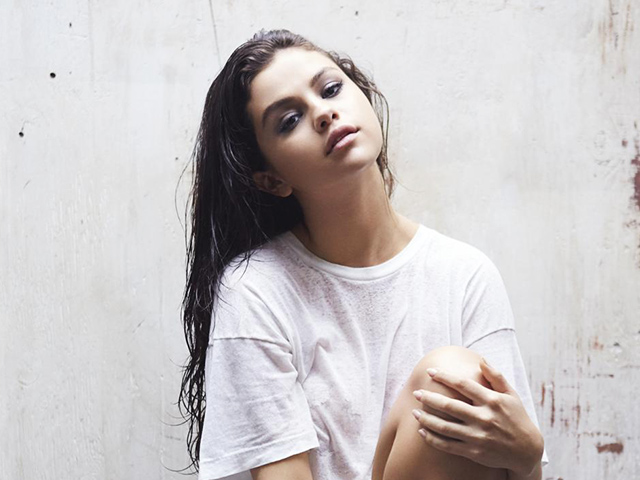 As it turned out, Selena made a good choice - and it's something we could all take a leaf out of her book. While some might consider it as giving in to weakness, it's really a decision that takes a lot of courage to make - to put you and your wellbeing first. The result is a comeback that will be stronger than ever, and this was evident in Selena's case. Between 2014 and 2015, she started revamping her image and career by first dropping her manager, who was her mother, and signing with Interscope Records, which released Revival in October 2015. 
The album debuted at number one on the US Billboard 200 and was certified Gold by RIAA. It's her first record to house multiple top 10 singles in the United States and received an accolade of positive reviews complimenting her new and matured style. Featuring her journey since 2013 and including much of her personal life, Selena co-wrote eleven songs out of the sixteen tracks on Revival such as 'Kill Em With Kindness', 'Good For You' and 'Revival'.
With a spanking new and successful album comes the exciting world tour - which includes KL on 25 July 2016 - and Selena is completely killing it. Besides showcasing her strong vocals and impactful performances, her concert wardrobe has us (Buro) green with envy. Then again, her fashion game has been absolutely on point, in general, ever since she started working with stylist Kate Young and then Christian Classen to reflect a more sophisticated style. At the start of her tour, the 23-year-old singer included custom looks from Karl Lagerfeld, Monse, Sonia Rykiel, Jessica Jones (who is incidentally Taylor Swift's go-to costume designer), and many more for her concert outfits. Now, a month into her tour, she has added Rodarte and an upcoming collaboration with The Row. 
On the fashion forefront, Selena was recently unveiled as the star of Louis Vuitton's Series 5 ad campaign. The star was chosen by Vuitton creative director Nicolas Ghesquière, and he shared that, "Selena's popularity is fascinating; she's an icon for her generation. And yet there is a disarming sincerity and a true presence about her; she's very direct and grounded. She's spontaneous and always up for discovering new things."
The campaign wasn't Selena's first dabble with the luxury house. In fact, the relationship began in 2014 when she started making FROW appearances at some of the past Vuitton shows and the deal was sealed when she chose a Vuitton piece for the Met Ball this year.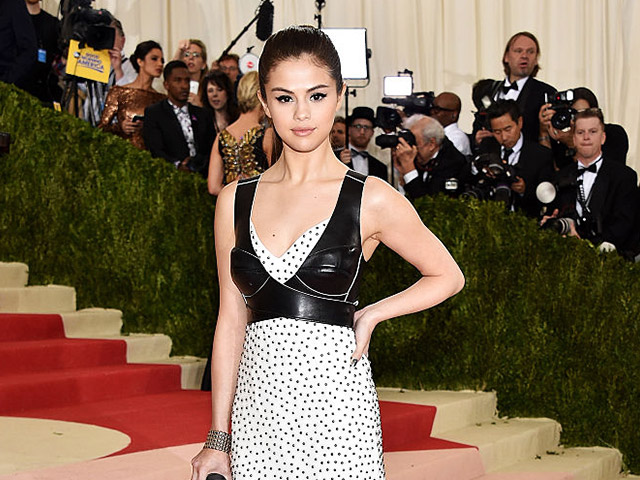 If anything, Selena's self-transformation has been such an inspiration to watch. From being completely herself and feeling good about it (which everyone can see from her Snapchat and Instagram accounts) (which explains why she is the most followed on Instagram) to displaying the raw strength of a person who rose to success from her personal struggles, it's no surprise that Selena Gomez, who shares the same birthday month (July) as us, is one muse to look up to. 
Related stories:
Muse of the month: Taylor Swift
Muse of the Month: Daisy Ridley