Welcome back nostalgic traditions and celebrate new ones this Hari Raya Aidilfitri
Now that Malaysia is in the endemic phase with fewer restrictions, being able to celebrate Hari Raya Aidilfitri as usual sure feels extra special. With the return of long-time traditions that we've missed, the Raya spirit is very much alive this year.
From balik kampung to visiting the homes of friends and family, these are the customs—new and old—that we love about the Eid holiday here in Malaysia:
Balik kampung
If you're living in the big city, a joy to look forward to is the trip back home (even if home is just a short ride from Shah Alam to Ampang). Grumble as we might about the horrendous balik kampung traffic, there is no better feeling—especially after the pandemic—than seeing the faces of your loved ones anticipating your return.
Coordinate outfits with the family
With loved ones from near and far gathering to celebrate together, many families take this opportunity to show a united and fashionable front. Aesthetics aside, it's heart-warming to see every member of the clan, from Tok to Mak Ngah and cucu, planning their baju raya and dressing in the same hue.
Send out Raya greeting cards
Giving and receiving Eid cards speaks volumes—and definitely holds more weight compared to sending a simple text message. It reminds you of the good old days and the very essence of the celebration, in addition to being a great way to reconnect with someone you've not spoken to in a while.
Bring out the decorations
This can be a great activity to do together as a family. Get your loved ones up on their feet to spruce up the house by setting the table, changing the curtains, and putting up Raya decorations like a row of weaved ketupat. Getting the house all clean and tidy will get you into the Raya mood in no time.
In the days leading up to Syawal, it's a tradition to light up pelita oil lamps as they were once used to mark the route to the mosque. To this day, it's believed that the glow from oil lamps and pretty decorative lights will bring blessings to the house.
Cook up a storm
Food brings people together and cooking a feast for Raya gatherings is a self-explanatory tradition that needs to go on. Share the cooking responsibilities among your loved ones—one prepares the mouth-watering rendang, while the other can work on the dessert. Let's not forget about the pineapple tarts and kuih bangkit; those will definitely bring back nostalgic memories.
Go visiting (safely)
As with any Malaysian celebration, the festive period is the perfect reason to dress up and visit the homes of those we cherish. It's customary for food and laughter to be given generously in each home, as we foster goodwill and bond over traditional delicacies. Although open houses are not banned this year, it's still wise to have smaller gatherings and to do a Covid self-test before mingling.
Give and receive duit Raya
Beautiful money packets stuffed with crisp bank notes are a common sight during Raya. Giving out duit Raya is an act of love and generosity extended to the elders who've helped raise us, kids, and also the less fortunate in keeping with the Islamic practice of charity.
Technology has also made it possible to hand out e-Duit Raya instead, a service currently provided by several banks in Malaysia. Alternatively, you can opt to do a regular online transfer—all transactions can be handled easily and are most definitely contactless.
Meet virtually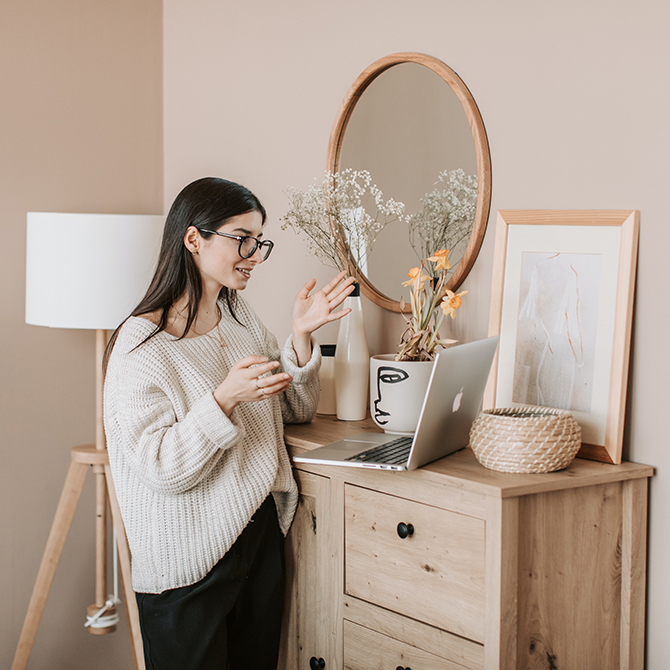 For family and friends who aren't able to make it back for the festive season—or for those with loved ones who are at high risk of Covid complications, you can still enjoy one another's company virtually. We know it is not the same as doing it face-to-face, but let's try to make the best of what's in our hands at the moment. Make video calls on Zoom, Google Hangouts or any video-conferencing tool of your liking to experience each other's Raya.
---
Have fun celebrating, but do so safely—keeping your loved ones healthy is also an act of love!
For more Raya-related stories, click here.