Malaysia has no shortage in quality art. For the purveyor, there are a few top choices where you will be able to view and purchase some of the best local and regional pieces. We give you our top picks of art galleries in the city where one with a keen eye would be spoilt for choice.
For the purveyor of contemporary spaces…
Wei-Ling Gallery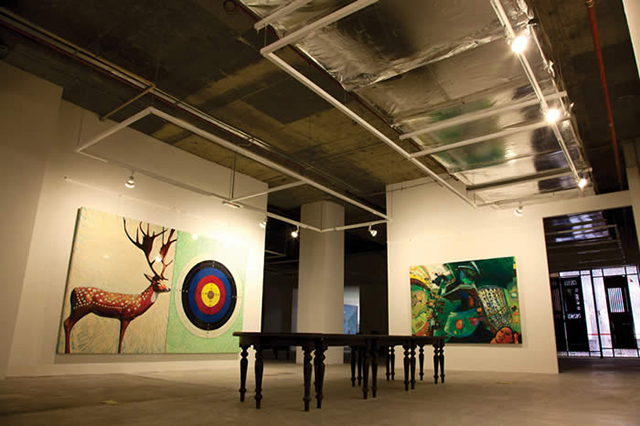 Established in 2002 by Lim Wei-Ling and Yohan Rajan, the gallery was known formerly as the Townhouse Gallery and much attention was given to the space when it moved to its current Brickfields address as it featured impressive restoration work on its fire-ravaged interiors. Now somewhat an iconic establishment of the Brickfields hub, Wei-Ling Gallery aims to push local contemporary art and represents leading artists such as Ivan Lam. It now boasts sister galleries that have sprouted up all over the city including Wei-Ling Contemporary in The Gardens Mall, with the most recent set to open in Penang this August.
Wei-Ling Gallery, 8 Jalan Scott, Brickfields, Kuala Lumpur.
Shalini Ganendra Fine Art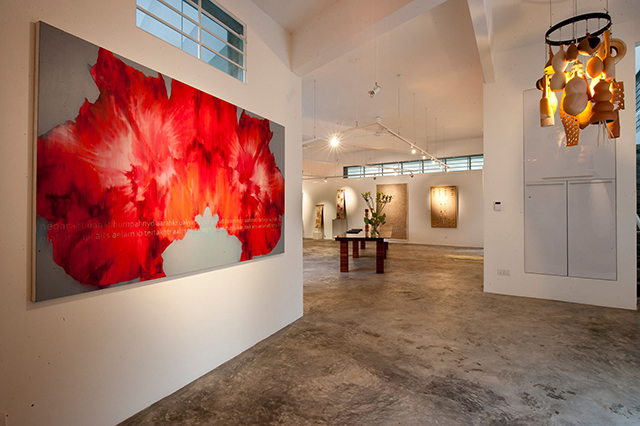 Shalini Ganendra is a woman who has deeply committed herself to engaging recognition where it is due for regional artistic talent. With that same spirit, Shaline Ganendra Fine Art started in 1998 with a vision for becoming a cultural connector, innovator and exhibitor. The Gallery Residence art space was then established in 2011 and today provides the backdrop for internationally renowned talents. Some of the names exhibited here include talents such as Khalil Ibrahim, Eric Peris and Minstrel Kuik with regional works by artists who come from the UK, Sri Lanka and India represented. To add to its remit, SGFA also developed the Vision Culture Lectures that brings together some of the world's top art afficionados for an evening of art talk.
Shalini Ganendra Fine Art, 8 Lorong 16/7b, Seksyen 16, 46350 Petaling Jaya, Selangor.
TAKSU Gallery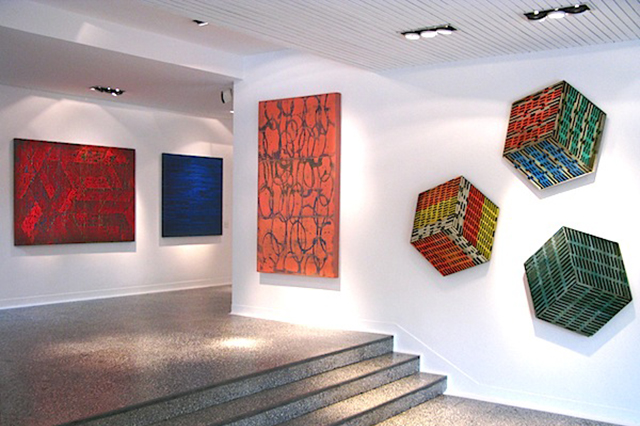 One of KL's long-established art exhibition spaces, TAKSU gallery has locations that span not just Malaysia but also in Bali, Indonesia and Singaprore. It has its sights on intercultural dialogue and aims to promote Southeast Asian artists and even provides curatorial expertise for art exhibitions across the region. The gallery in KL provides an almost personal setting with contemporary exhibits that include fascinating sculpture work, carpets, furniture and paintings. There is also an Artist Residency Program (TARP) which gives artists a chance to focus on creating art. As they are fiercely supportive of local artists, they often hold 'Locals Only' solo exhibits and have boasted being a stepping stone for many a young artist to get their name on the international front. This is fine art with an urban edge.
TAKSU Gallery, 17 Jalan Pawang, 54000 Kuala Lumpur.
Art alongside dining options at the Publika art complex…
MAP @ Publika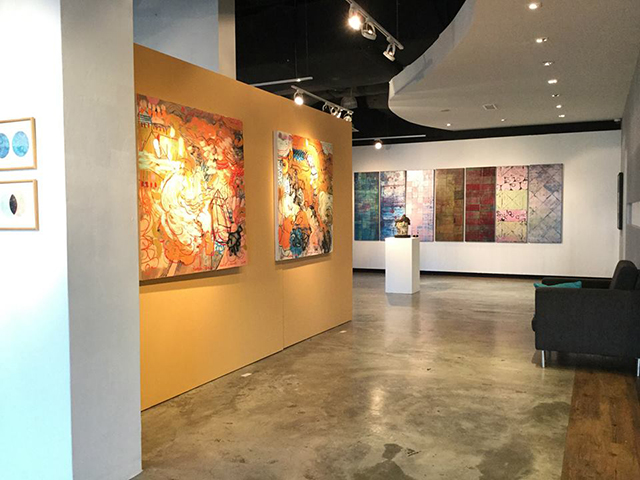 Most of KL's arts and culture fans are familiar with this space simply because of its propensity to host some of the city's most talked about art events. MAP's White Box and Black Box are two spaces for hire which have not just the city's galleries but also performing arts companies and events companies vying for a spot on their stringently curated annual calendar. To date, it has hosted art auctions, art talks, dance and theatre performances and group exhibitions of some of KL's biggest and brightest talents. There's never a dull moment and if you do find yourself in a lull, there's an array of F&B options in the adjoining Publika area.
MAP @ Publika, Level G2-01, Block A5 Kencana Tower 1, Jalan Dutamas, Kuala Lumpur.
Galeri Chandan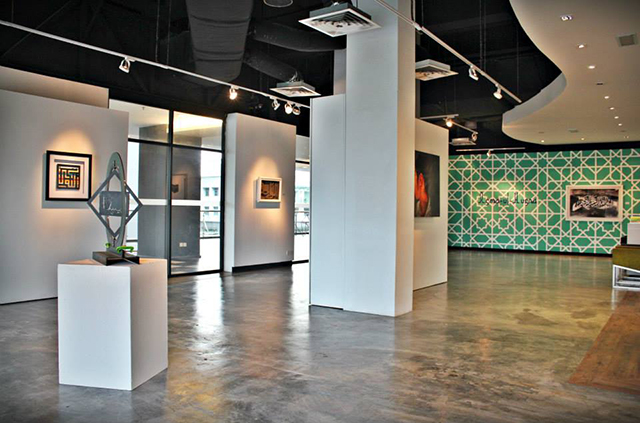 This urban art space provides the perfect setting for those with an eye on the contemporary and ultra-hip. Galeri Chandan, its name derived from 'Bukit Chandan' in Perak, aims to be the locus of culture, architecture and crafts just like its namesake. Already it has bagged the START Most Promising Asian Gallery award at the Prudential Eye Awards and had its first international showcase at the acclaimed Saatchi Gallery in London last year. With its eye firmly on giving back to society, Galeri Chandan this year has held the #Art4ManekUrai Humanity Project which aims to raise funds for the flood victims in Kelantan. An art space that not only hosts exhibitions but also selected art and design events.
Galeri Chandan, Lot 24 & 25 (G4), Block C5, Publika, Jalan Dutamas 1, Kuala Lumpur.
Do some sightseeing while taking in some art…
Galeri Petronas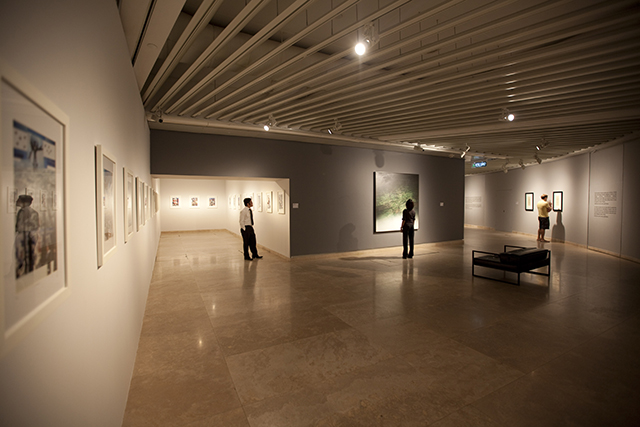 Housed in KL's most recognisable landmark, the KLCC Twin Towers, Galeri Petronas is located on Level 3 of the world's tallest twin buildings. If you're a local or simply visiting, this gallery is definitely worth a visit and features everything from traditional pieces to the more contemporary and will give you a well-rounded view of the local art scene. There are paintings, sculptures, mixed media and even some more experimental installations for the keen art purveyor. To add to its remit there are regular art workshops and art classes which take place alongside mounted works by local giants such as Abdul Latiff Mohidin and Syed Ahmad Jamal.
Galeri PETRONAS, Lot 341-343, Level 3, Suria KLCC, PETRONAS Twin Towers, Kuala Lumpur City Centre.
Islamic Arts Museum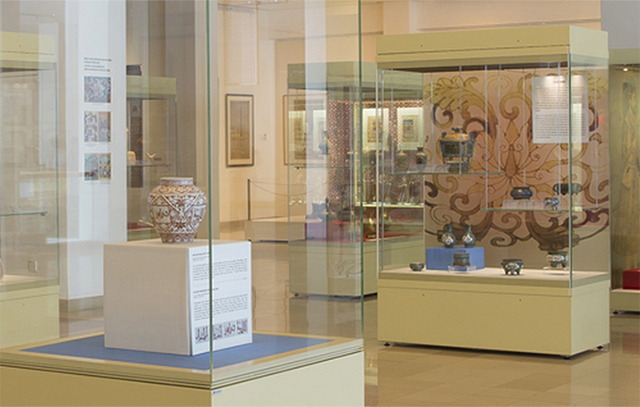 Southeast Asia's largest collection of Islamic Art is housed in this blue-tiled architectural delight of a building. The museum is an expanse of cultural and traditional Islamic art sourced from all over the world and is displayed over two expansive floors giving one a unique experience of continuity which is said to embody the Islamic spirit. The museum houses textiles, ceramics, metal and wood work as well as manuscripts that come from the Malay, Chinese, Indian and Arab world. In addition to this, there are libraries and laboratories that cater to research purposes. Consider this a day well-spent completely immersed in design, contemporary and traditional art.
Islamic Arts Museum, Jalan Lembah Perdana, 50480 Kuala Lumpur.