Ernest Zacharevic's fourth and final original canvas of the year will be up for auction this Friday
On the 8th of December, Sotheby's will be hosting its first ever street art dedicated auction in collaboration with Hong Kong Contemporary Art (HOCA) Foundation, a non-profit organisation devoted to bringing art to the city outside the context of a gallery.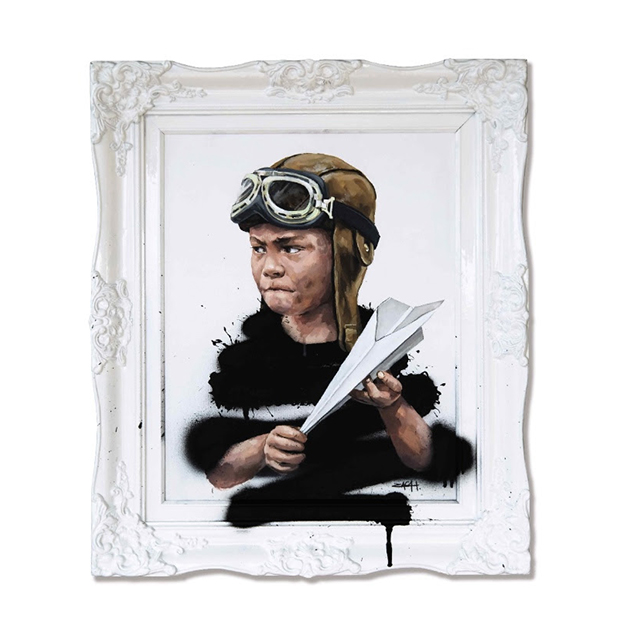 "Take it to the Streets" will feature 32 works generously donated by 29 international artists to raise funds for HOCA's future exhibitions, events and educational programmes. Alongside pieces by renowned names like Invader, Vhils, Shepard Fairey and José Parlá, one by an artist who is no stranger to our local art scene will be up for auction. Ernest Zacharevic presents his fourth and final original of the year, titled "No Fly Zone".
In conjunction with the occasion, a hand-finished silkscreen print version of the artwork has been released by the artist. The image depicts a boy playing dress up; aviator cap atop his head and holding a paper plane. The face and hands are built up through 21 layers of transparent inks and silkscreens, a process which produces a more faithful representation of the colour blends present in the original canvas. The body is hand finished with spray paints in his signature style, leaving each work a unique rendering. The finished piece is varnished with deckled edges. Limited to a run of 100, interested buyers can visit www.ernestzacharevic.com for more information.