Carlo Contemporary Handcrafted Furniture seamlessly fuses furniture and fashion
The year was 1979, when Carlo Pessina travelled to Bali and discovered his pioneering path by delving into the innate, delicate and durable beauty of tropical resources such as coconut shells, mother-of-pearl, tree bark, seashell and terrazzo. Hailing from Milan, the founder and creative director of Carlo Contemporary Handcrafted Furniture fashioned these exotic materials into daring designs that are both practical and ornamental.
The latest innovation from the luxury lifestyle interior brand delves deep into the world of fashion, drawing inspiration from modern-day trends that include prints and patterns, a warm colour palette, a futuristic style, and layered textures.
Prints and patterns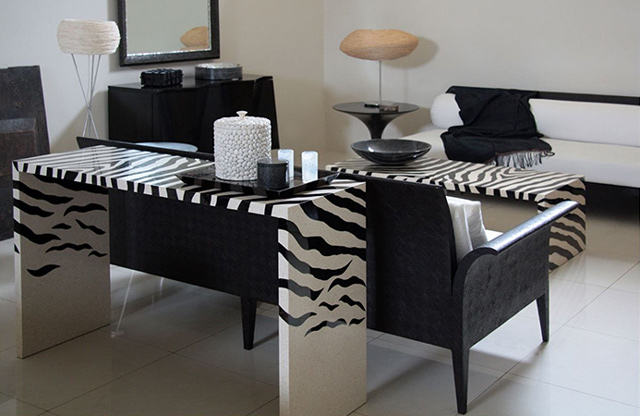 Express your bold side with these subtle motifs. The contrasting colours introduce a fun element into any room while keeping it classy with contemporary stripes and finishes.
Warm colours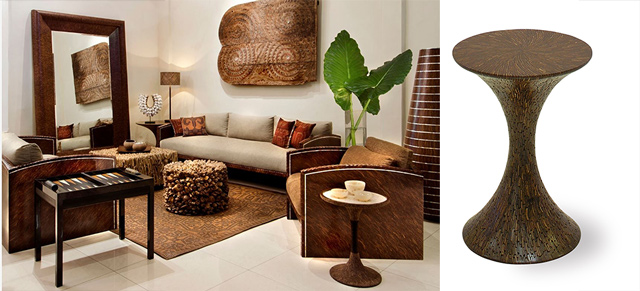 Palettes popular in this year's winter trends, warm colours take over luxurious and comfortable pieces in sustainable brown coconut shell, mother-of-pearl trimming, and desert palm cushions.
Back to the future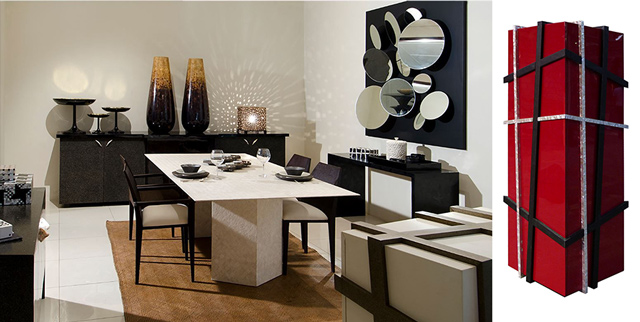 As the futuristic look has always been fashion forward, this collection highlights Carlo's penchant for design ingenuity and functionality. It's all about funky mirrors that double as an art installation, and creative asymmetrical bar cabinets that creates an artistic atmosphere.
Layered textures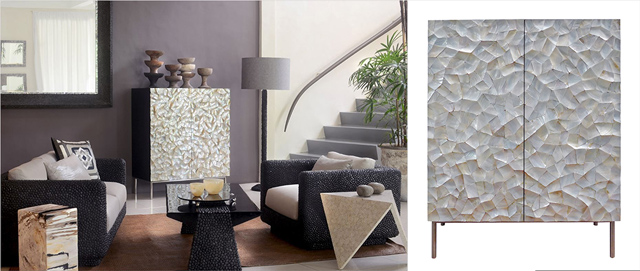 Mixing together different textures and is certainly a craft to be honed, and Carlo has done it. Imagine a silk dress decorated with mother-of-pearl ornamentation... but in the form of a gleaming cabinet that doubles as the centrepiece of the room.
Find out more about Carlo Contemporary's handcrafted fashionable furniture here. 
Related stories: 
What would you do if you could wear art?
The hot seats: what's in a chair?
Top fashion and art collaborations of 2015