For bookworms and wanderlusters alike
The Oval Room, National Library of France
The Bibliothèque Nationale de France, or the National Library of France, has a long and rich history. It has been gathering royal collections since the late Middle Ages. One of the most glorious sights in this library is the Oval Room, a reading room with a magnificent ceiling that will provide the best of distractions when you're in a need of a break in between reads.
Admont Abbey Library, Austria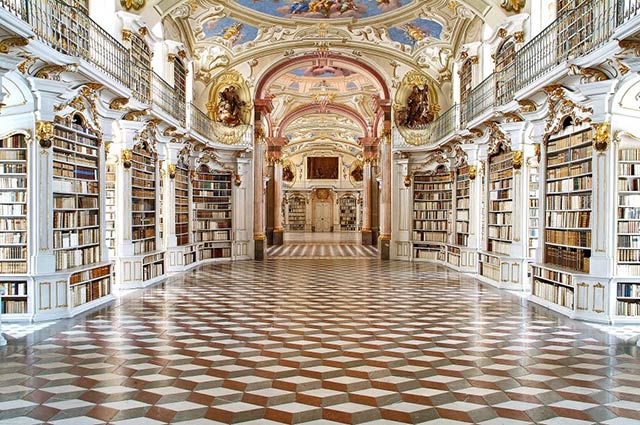 A masterpiece dating back to the late European Baroque, this decadently designed library finds home in Admont Abbey in the town of Admont, Austria. The largest monastery library in the world, it holds works from various artistic genres, including architecture, sculptures and manuscripts. It is probably as picturesque as libraries can get.
Vennesla Library and Culture House, Norway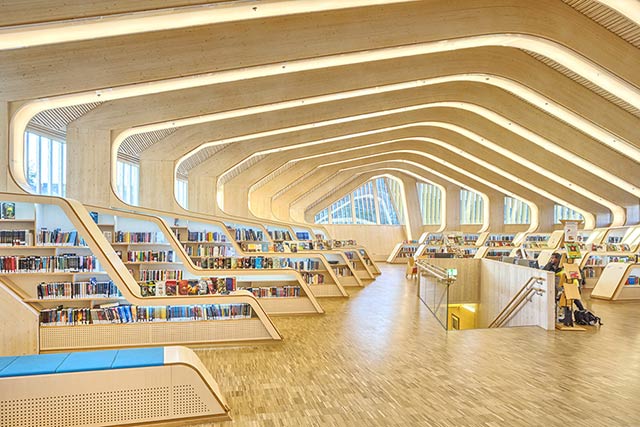 With an unmistakably urban design edge, the elegant and streamlined wooden ribs that run through the library integrate lighting, bookshelves and seating seamlessly. There are little nooks at places where you can nestle in comfortably and indulge in a pleasant afternoon of reading.
Harper Memorial Library, Maryland, USA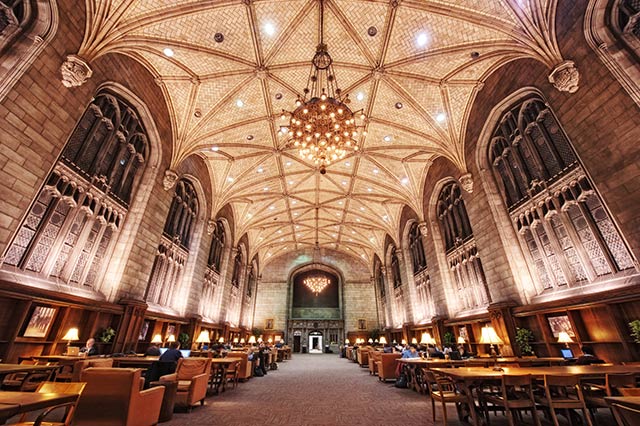 As part of the Cathy Learning Center in the University of Chicago, the Harper Memorial Library serves as a dynamic intellectual and social hub for the college students—lucky, lucky them. Isn't the medieval-esque interior design just stunning?
Stuttgart City Library, Germany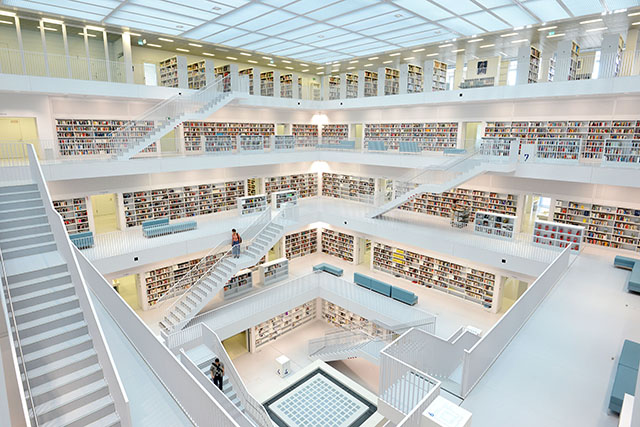 Located in Mailänder Platz, an area tipped to be a future city centre, the Stuttgart City Library impresses with a clean, modern and sophisticated aesthetic. It features an entrance inspired by the "Cenotaph for Newton" by Étienne Boullée and an interior that follows the design of the ancient pantheon. 
Royal Portuguese Cabinet of Reading, Rio de Janeiro, Brazil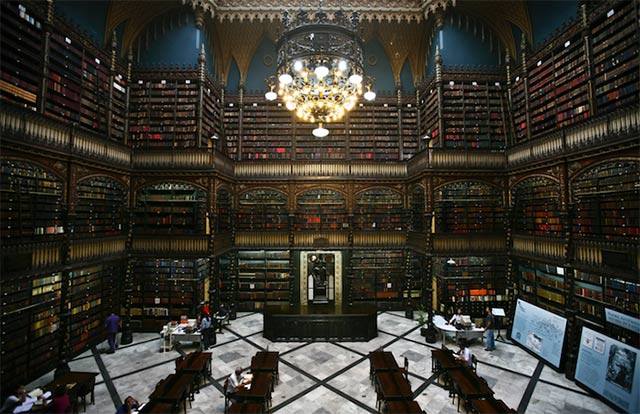 Decked in deep, regal hues, the Royal Portuguese Cabinet of Reading holds the largest collection of Portuguese texts outside of Portugal. While we are unlikely to go in for the texts (unless you could read Portuguese, then all the more reason to go there), we'd sure love to bask in the gorgeous interiors—there are paintings and other cultural ephemera to be admired too. 
George Peabody Library, Maryland, USA
This library is housed in the Peabody Institute of Music in the Johns Hopkins University. Our favourite place in the building has to the Peabody Stack Room, where five tiers of beautiful ornamental cast-iron balconies overlook the centre of the room. 
Related stories:
Art rises to new heights at the newly opened St. Regis Kuala Lumpur
A look at Zaha Hadid's greatest works