We're talking neon lashes, Wednesday Addams-inspired braids, slicked-back tresses and more
I SLEPT WITH LINER ON
Got a habit of absentmindedly rubbing your eyes despite having liner on? Don't reach for your eye makeup remover just yet—messy, smudged lined eyes are de rigueur this season, demonstrated at Versace and Philosophy di Lorenzo Serafini. Line your bottom lash line for an edgier look; if anything, this trend is a testament that you don't need perfection to look put-together.
RARING FOR RED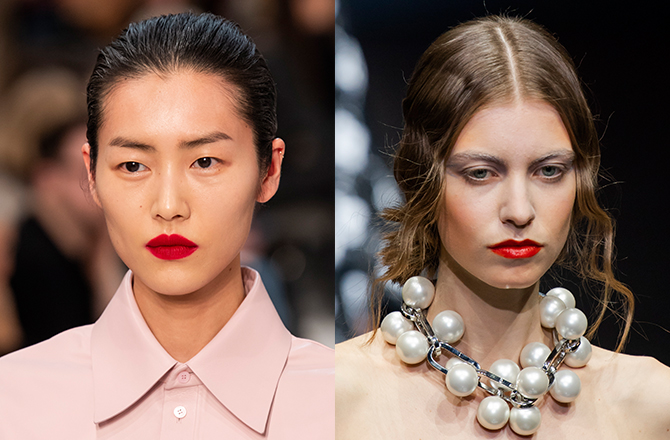 Fact: You can't go wrong with a traffic-stopping lip colour for any occasion. While brick red was all the rage over at New York Fashion Week, Milan stuck with a classic red hue instead, with Tod's and Emporio Armani offering various red finishes (matte and gloss respectively) for those who'd opt for timelessness over trends.
A LITTLE GOES A LONG WAY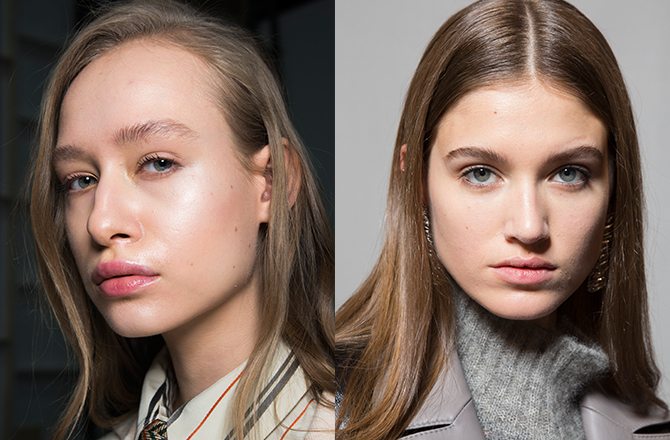 Let's just put it out here that we don't need the no-makeup makeup trend to be a hit on the runways for us to whole-heartedly embrace it. That said, we're glad that it's still fashionable to not pile on layers of makeup. At Anteprima, models sported glowing skin, a dab of gloss and coats of mascara for an effortless look, while Alberta Ferretti had us starry-eyed for the light shades of taupe that dusted models' eyelids (and those perfectly-groomed brows!)
GET SLICKED 

At Roberto Cavalli, hair was kept chic—slicked back, tucked behind the ears, and side-parted for a polished countenance. But over at Fendi, a distinctively retro look was on the moodboard—hairstylist Sam McKnight created high-shine swirls slicked in the front, with low ponytails behind to juxtapose the arresting look altogether. 
THE BRAID-Y BUNCH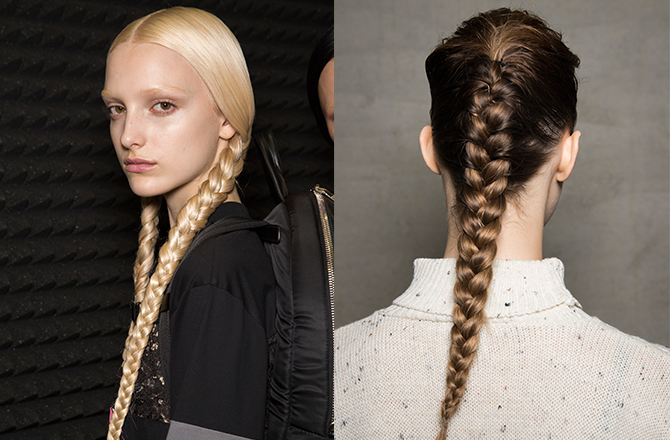 The braid scene at MFW had contrasting elements—Prada had Wednesday Addams vibes with double braids in yin and yang colourways (platinum blonde and midnight black), while Max Mara made a case for the classic French braid, with some semblance of volume on the top.
LASH IT OUT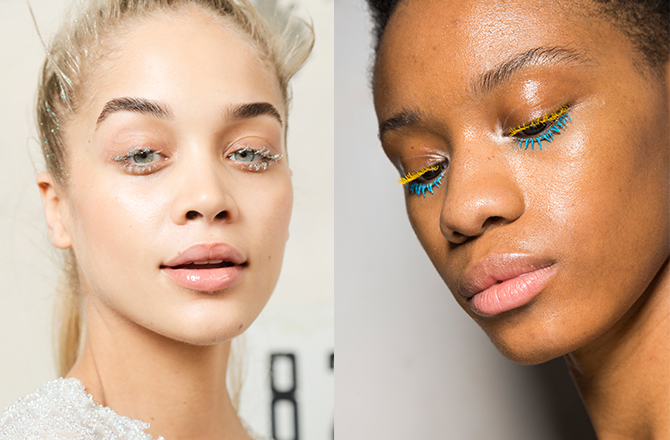 It was the lashes that did all the talking at Byblos and Vivetta—the former with what seemed like snow-speckled lashes to complement the frost locks, and the latter with a more tropical vibe by way of neon hues (in two different shades) on the upper and lower lashes. Take a cue from these looks and keep the rest of your face minimal to let your fluttery peepers bask in the limelight.