NARS Director of Global Artistry James Boehmer shares his insider tricks (and tools) to recreate his favourite look of the season
"What is so interesting about the current state of beauty is how incredibly diverse it is - there are literally options for everyone! At NARS, we offer infinite possibilities when it comes to makeup rather than dictate trends."
"I believe you cannot make a mistake when it comes to makeup if you ensure that the skin looks incredible. My favorite looks on the runway are the ones that showcase beautiful, multi-dimensional skin. Regardless of the texture or finish, skin is most beautiful when it looks like skin and not makeup."
"For Fall, I love a bit more color and definition on the lips - as seen at shows like Marc Jacobs AW15 and Naeem Khan AW15. A blood red or eggplant shade looks amazing on all skin tones and feels right for the season."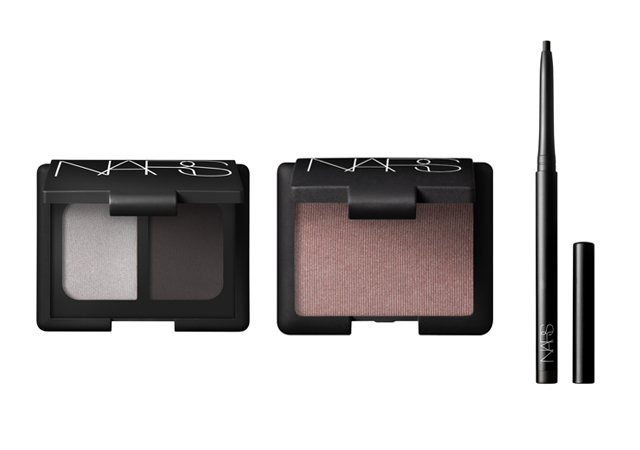 Eyes and brows
"When focusing more color on the lips, keep eyes in soft focus - a wash of color from lash to brow is easy and creates the perfect balance to a stronger lip. At Marc Jacob AW15, François Nars created a strong woman like Diana Vreeland by washing a matte grey shadow (use the left side of Paris Duo Eyeshadow) all over the eye and into the brow. This soft focus creates a blurring effect around the eye, and looks great with a more defined brow using the Suriname Brow Perfector.
"At Naeem Khan AW15, I referenced the artwork of Tamara de Lempicka by using a soft platinum taupe from the Ashes to Ashes Shimmer Eyeshadow, blended up into the brow and out towards the temple."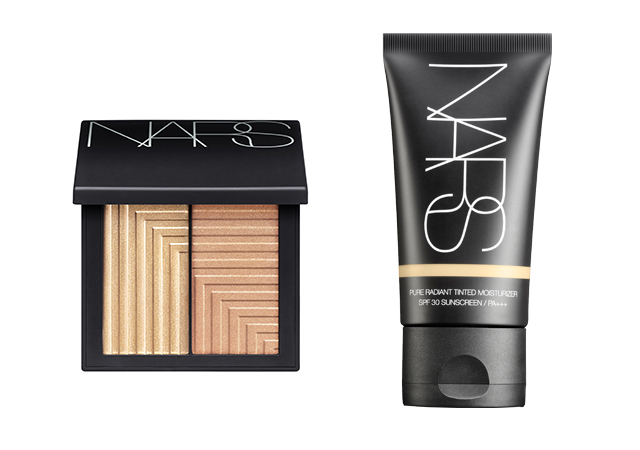 Cheeks
"When creating a bold lip with a soft focus eye, keep the skin clean and pure. I love Pure Radiant Tinted Moisturizer because it looks like a second skin. Try adding dimension and sculpture with light rather than dark colors. Dual-Intensity Blush in Jubilation creates the right amount of glow and looks great on almost all skin tones. Apply the versatile formula wet or dry for various effects. I love adding a bit of water to make the pigment more transparent - the finish is like a soft, ethereal watercolor glow."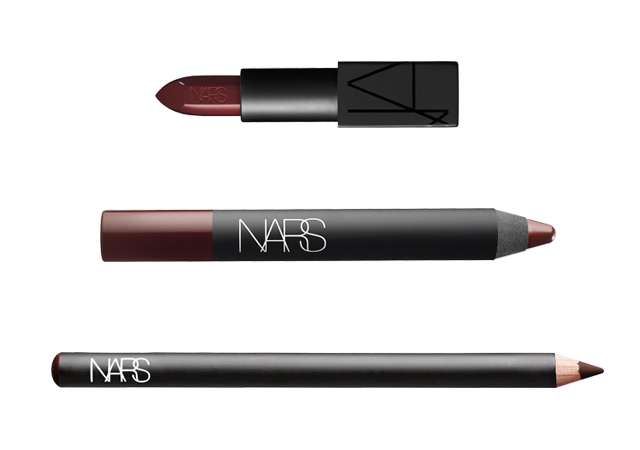 Lips
"Put the emphasis on the lips with bold, blood reds such as Bette Audacious Lipstick or rock eggplants with the Train Bleu Velvet Matte Lip Pencil. Remember, when you are wearing richer lipsticks, the application should be precise and perfect. A lip liner is one of the best tools to create a crisp application. I actually like to use a deep chocolate eyeliner, such as Mambo Eyeliner Pencil, to add more depth to bold lipsticks because it can serve double duty (on the eye or on the lip) in your makeup wardrobe. When using it for a bold lip, first line and fill in the lips. Secondly, diffuse them with a bit of loose powder - this will soften the edges of the liner and ensure that the lip color stays on longer. Lastly, apply lipstick on top and you are ready to go."