Youthful skin for every age group is made possible with Clarins' new anti-ageing treatment essences
One major #skingoal that every woman has in common, no matter the age, is probably to have young and beautiful looking skin. Looking at all the anti-ageing beauty products available out there, it can be difficult finding one that will be suitable for your skin sometimes. After all, we have different skin concerns at different ages.
This is where Clarins steps in. According to the French anti-ageing expert, there are three types of skin ageing: the early signs of ageing at age 25+, more permanent signs of ageing at 35+, and prominent signs of ageing at age 45+. With this in mind, Clarins has formulated three treatment essences rich in plant extracts to enhance the youthfulness of skin at all ages.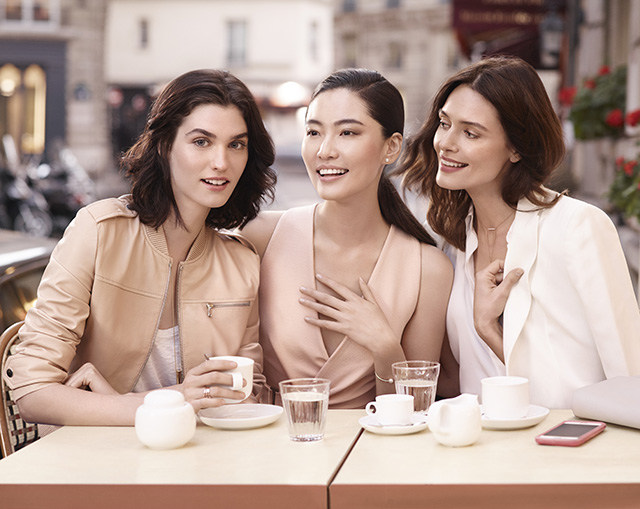 An essential step in your skincare routine, the Clarins new treatment essences acts as a toner. Upon application on clean skin, the tailor-made essence works to unlock the skin barrier, optimising active skin absorption while locking in moisturising properties on the skin. 
Here is a mini guide to Clarins new anti-ageing treatment essences: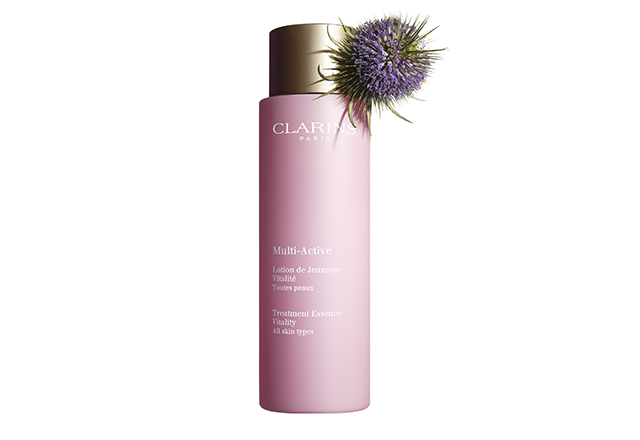 For age 25+, the Multi-Active Treatment Essence Vitality Booster is formulated with teasel extract to help boost skin vitality. With regular use, it leaves skin feeling soft, moisturised and radiant.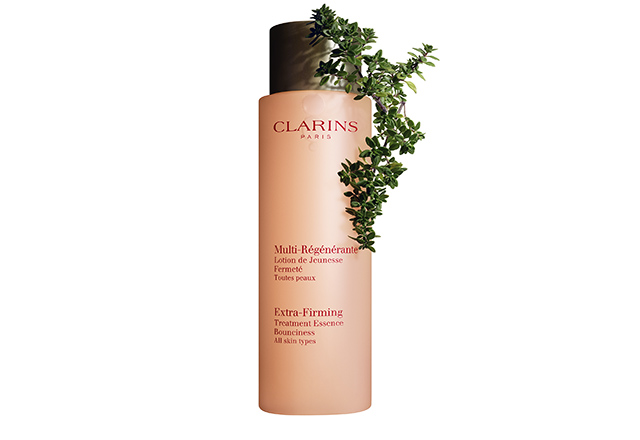 For age 35+, the Extra-Firming Treatment Essence Bounciness Enhancer enhances skin suppleness with properties of lemon thyme and green banana extracts. As water content in the skin decreases with age, this helps prevent excessive water loss so that skin appears plumped and moisturised.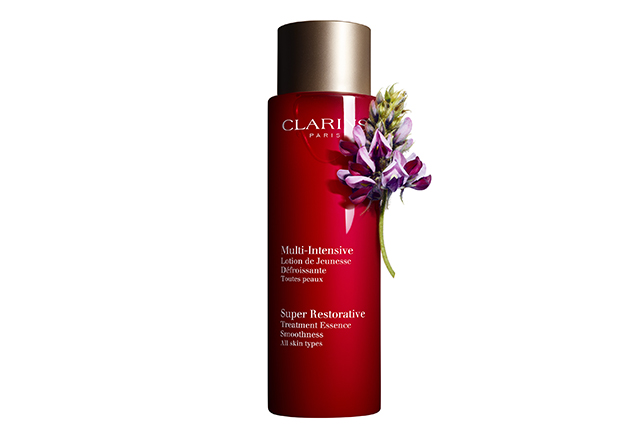 For age 45+, the Super Restorative Essence Smoothness Enhancer works to stimulate the synthesis of collagen with pueraria lobata extract. It is also formulated with ginseng, green coffee extracts and hibiscus flower acid to exfoliate and boost skin radiance.
Tip: Pour a tiny amount (equivalent to a 10 cent coin) of the treatment essence onto your palm and dab it onto your skin for a more sensorial experience. This promotes increased absorption and boosts radiance.
Related stories:
Getting the perfect V-shaped face with Clarins' new facial shaping range
Clarins' new signature: It's all about you
Here's how Clarins is changing the whitening revolution