The Mid Valley outlet features a fifth-generation design and several boutique-exclusive holistic products
An experience of the five senses. Sulwhasoo's second standalone store in Malaysia offers visitors an exploration of the sight, touch, scent, sound and taste. Located at Mid Valley Megamall, the 600-square feet boutique is designed with both traditional and modern elements – a take on the brand's holistic values and heritage if you may.
Based on the fifth generation of design concept, the store features the beauty of plum blossoms, a familiar ingredient in Sulwhasoo's products. The first thing that will draw your attention is the delicate chandelier shaped as plum blossoms in the Asian Wisdom Zone that also showcases other heritage ingredients found in traditional Korean herbal medicine. While all around the store, it is accented with panels that are reminiscent of traditional Korean paper or 'hanji'.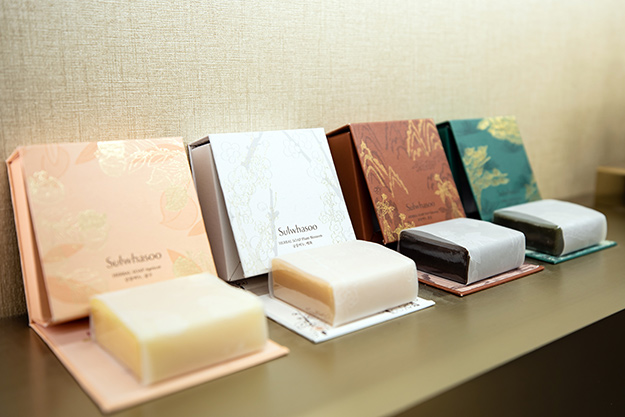 Sulwhasoo's new boutique also features the First Care Zone and Concentrated Ginseng Renewing Zone, where you will be able to experience the brand's signature products such as First Care Activating Serum EX and Concentrated Ginseng Renewing Cream EX.
Here you will also find boutique-exclusive products such as the limited edition Sulwhasoo Lantern Series, First Peace and Plum Blossom candles and potpourri, full range of herbal soaps, body care and starter sets.