Clinique raises the beauty collaboration stakes with the industry's first interactive music video to showcase its latest Pop Artistry lip trends
With a global movement headlined by some of the most influential forces in fashion, beauty and lifestyle including Tavi Gevinson and Margaret Zhang for its #FaceForward campaign last year, Clinique is doing all but slowing down. This year, Clinique continues the celebration of self-expression with a brand new interactive collaboration featuring rising Swedish pop artist, Zara Larsson.
Since winning Sweden's Got Talent in 2008, Larsson has gone on to topping charts across Sweden and Norway, and most recently released her catchy single, Lush Life - the chosen tune for PLAY WITH POP, the first ever interactive music x beauty collaboration video for the brand and in the market, encouraging women the world over to march to the beat of their own drums when it comes to self-expression through makeup.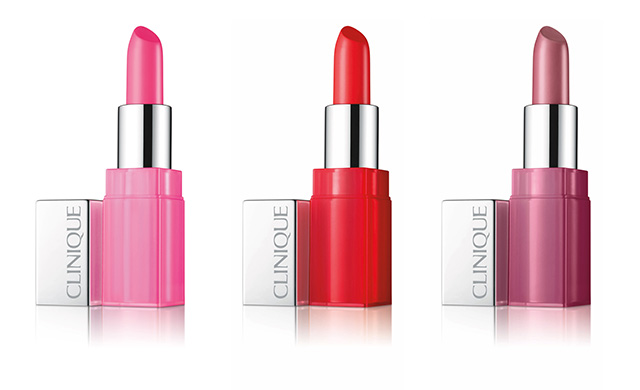 The interactive video cleverly showcases four bold lip trends from Clinique's latest Pop Artistry collection: Bare, Bold, Sweet and Vixen and allows viewers to change the style of the song at any point by clicking the coloured bar and when done so, the entire look and feel of the video - including Larsson's makeup, hair, outfit and choreography - changes. And Clinique's message is clear: Have fun with colour and feel empowered to be your very own pop artist. Embrace self-expression and celebrate who you are, even if that means playing with makeup until you find the right colour that resonates with how you feel today. Hear, hear, Clinique. Over and out.
Discover the interactive PLAY WITH POP experience now
Buro 24/7 Exclusive: 24 Questions with Zara Larsson
Tell us about your new single Lush Life and star song of Clinique's PLAY WITH POP music video.
"Lush life is a fun song; it's basically about meeting people and having fun and not being committed to anyone."
The lyrics, "I live my day as if it was the last. Live my day as if there was no past." Is this your personal life philosophy?
"Yes, I think that you should definitely live your day as if it was the last, to not care about too much, just having fun."
Tell us about the process of transforming Lush Life into different music genres for the PLAY WITH POP music video.
"It was a great and exciting opportunity; I think the song definitely works in all four categories. Normally it's the producers who work in the different genres for a song and then they come to the artists for opinion and approval, in this case, I had no doubt; this song is great no matter if it is a dancehall version or a country version."
Which version from PLAY WITH POP is your favorite, for the genre and for the makeup look?
"I think my favorite is the dance version with the dark Vixen makeup look. I loved wearing wigs so my favorite makeup looks were definitely the ones where I had to wear one!"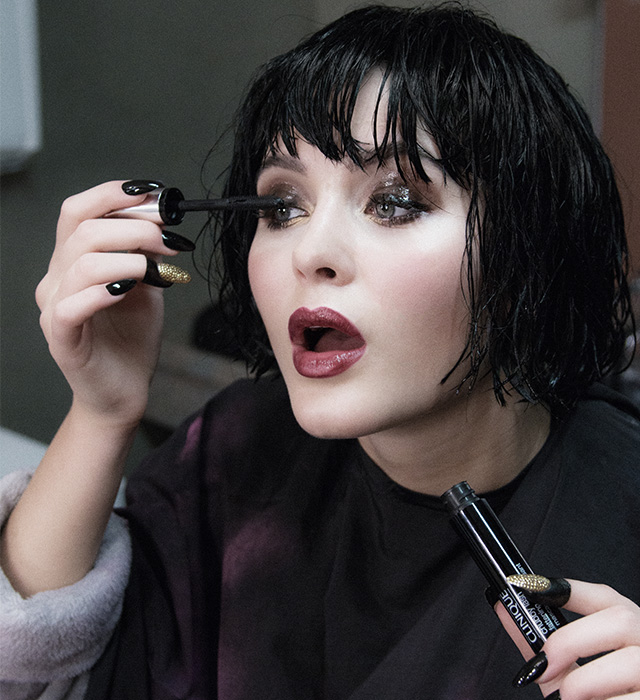 How do you use makeup to show your confidence in self-expression?
"I use makeup pretty much every day just to look good. I think it is fun to look good and feel good. Wearing makeup makes me feel confident, I do it for myself. Sometimes I have teenage breakouts so it's just nice to cover them up and feel like I woke up without them -when I really didn't!"
You became successful at such a young age. What gives you the confidence to put yourself out there?
"Music wise, I have always known that this is what I was going to do. It is a big thing, but at the same time I feel like this is the beginning of something much bigger. I barely even think about it because for me signing is such a natural thing, and to be out there having fun. I really enjoy it."
If you ever have a moment of self-doubt, how do you get over it?
"I think everyone has moments of self-doubt. Sometimes, I'm very Kanye, and say to myself "I am the best" and other days I just feel basically worthless. I guess that's the way it goes, sometimes it's up and sometimes it's down. When I have a low moment I like to surround myself with great people and I just remember that what I do is what I always wanted to do. Life is made of a combination between feeling really high and really low."
Do you have a signature beauty look or do you like to keep changing it up?
"I usually wear cat eyeliner. If I do my own makeup, I wear thick and long eyeliner. I'm kind of a bronze-y girl, so I don't like to wear too much bright and pink. That is why it's fun to have worked in this video with Clinique, doing all the different versions for PLAY WITH POP has given me the opportunity to try different looks."
How does a lipstick change the way you feel?
"I think lipsticks are great because it can really change your face look with one simple step. I am sometimes shy to go out with red lipstick on week nights but I would love to do it more often. I love Clinique's Lip Pop Colour + Primer, they have great shades!"
And how does a pop of color change your mood?
"Adding a pop of color just makes it more fun. I usually wear a lot of dark clothes, so just to pop it up makes it a lot more fun and interesting."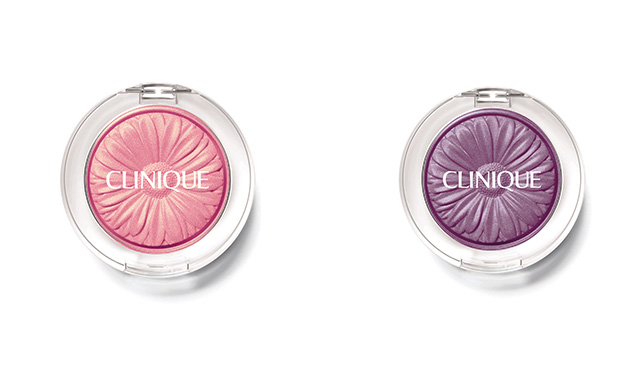 Where do you look for beauty inspiration?
"I look for beauty inspiration in my idols, Rihanna and Beyonce. Rihanna is so much fun; she changes her looks every day. You never know what Rihanna is going to wear and how she is going to look with it, I like how unpredictable she is. She is a huge inspiration for me when it comes to fashion, style and looks."
Do you have any beauty tips you swear by, especially when you're performing? How do you get your makeup to last?
"I think it's all about moisturizing and keeping your skin hydrated. A couple of years back, I didn't really care for products and taking care of my skin because I was around 12 years old, and my skin was pretty flawless. But when I grew up, and started to get teenage breakouts, I had to start to taking care of it. My skin care routine has no secrets, I wash my face every day, take off my makeup, exfoliate and moisturise."
Tell us a little about working with Clinique on this project?
"It feels great working with Clinique; it's such a great brand. I have been using Clinique's face wash and the 3-Step Skin Care System for a while now; it's a brand that I trust."
What is your first memory with Clinique?
"The Clinique cover stick with the green packaging, I started using it at an early age and I still carry it with me."
What are your favorite Clinique products?
"Moisture Surge Overnight Mask is great product for travelling. I like to put it on at the beginning of a flight and then when I land I can feel my skin soft and hydrated."
Do you have a makeup routine?
"I start by applying primer and then foundation, concealer, contouring and highlighting. Then I like to put powder so I don't "shine bright like a diamond". Once I have that done I like to experiment with eye shadows and lip colors."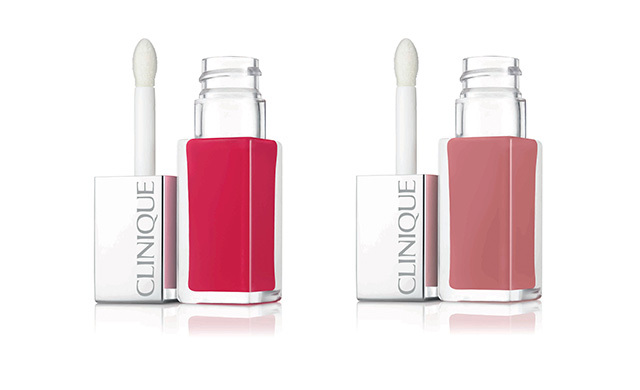 First beauty product you ever purchased?
"Like every girl, I think it was a lip balm."
What advice would you give young women?
"To stand united, because if you back one another everything will work out great."
What is the best piece of advice you have ever received?
"There are plenty of fish in the sea."
And your mantra?
"Do your best."
Who is your role model and why?
"Beyonce, I like how she is a boss lady and a great performer and she does everything with such style."
Your favourite city?
"New York, it feels like something is always going on, and it doesn't feel so far away from home."
What is your favorite music memory?
"I think everyone has a very special memory of first seeing the Michael Jackson Thriller music video. It left a real impression on me creatively."
Describe your perfect weekend?
"Go out Friday night, sleep all Saturday and finish off with a brunch on Sunday."
Missed it? Experience PLAY WITH POP here before you go!
The full Clinique Pop Artistry collection is now available at all counters, Cliniuqe free-standing boutique and online.
Related stories:
Mini-but-mighty beauty saviours you need now