L'Oreal Professionnel's annual charity event is back again this year (bigger and better) with a lineup of activities that you can't miss out on
When it comes to charity campaigns and events, L'Oreal Professionnel takes the cake for both passion and initiative. This year, the professional hair care brand is switching up its annual charity drive by combining its Hair Fashion Night with its fund-raising initiative for Malaysian AIDS Foundation, Colour For Life, resulting in their most star-studded event to date: Hair Fashion Night Presenting Colour For Life 2016.
Over the course of two days, you can get a hair consultation and hairstyle makeover at this event while doing your part to support the lives of children living with HIV. The event also sees the launch of Style My Hair app, the brand's new mobile application available to download on Android and iOS that's designed for women to experience a total face makeover (haircut, colour, and styling) while keeping up with the latest hair trends—this means that you can now find out if you're able to pull off that edgy coloured 'do you've been pondering over.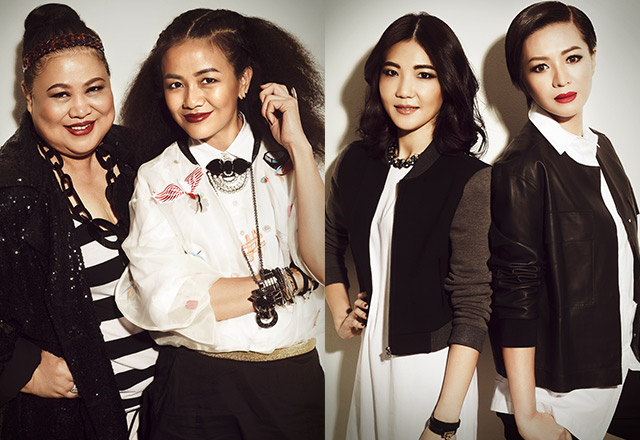 Of course, no L'Oreal Professionnel event is complete without a list of renowned names in the industry to lend their support. Eight renowned designers including Datuk Professor Dr Jimmy Choo (OBE), Dato' Tom Abang Saufi, Eric Choong, Winnie Sin, Melinda Looi, Sereni & Shentel and Samantha Lee have contributed designs which have been imprinted on reusable tote bags that you can purchase for RM30 each.
Drop by Pavilion Center Court to get a professional hair consultation for free, and a haircut with styling for RM30 by L'Oreal Professionnel hairstylists themselves. All the details of the events here:
When: Monday, 16 May, 2016
What time: 10am - 3pm
What: Free hair diagnosis and hairstyle consultation by professional hair stylists
Where: Pavilion Kuala Lumpur Centre Court
When: Tuesday, 17 May, 2016
What time: 10am - 8pm
What: Charity hair cut drive by professional hair stylists
Where: Pavilion Kuala Lumpur Centre Court
Related stories:
L'Oreal Professionnel Hair Fashion Night Presenting Colour For Life 2016: Personalities and stylists
L'Oreal Professionnel Hair Fashion Night Presenting Colour For Life 2016: The 8 Renowned Designers