Decorte makes yet another beauty headline – first with one of the most illustrious supermodels as its face and now, a new beauty breakthrough that commands attention
What a year it has been for luxury brand Cosme Decorte as it celebrates its 45th year in beauty. It was definitely equal parts of surprise and delight when news broke recently about Kate Moss being the face of the brand - now known simply as Decorte. When one of the most private yet influential names in fashion - one who simply just doesn't take interviews, decides to front a brand and speak about her experience - it is big news.
Speaking of which, is also what the new Liposome Treatment Liquid (LTL) is. It's been 30 years since Liposome (a micro bubble made of phospholipids, which is much smaller than skin cells and can be filled with active ingredients to deliver targeted results to the skin) was first used in beauty.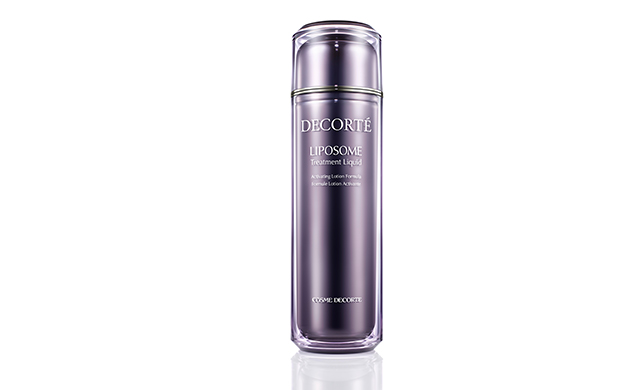 This year, Decorte has elevated this technology in the LTL to introduce the industry's first multi-layered Liposome lotion - a power-packed solution to treat multiple signs of skin ageing and irregularities caused by the weakening of the skin surface. The best part is that it is formulated to improve your skin in more ways than one:
1.    Instantly revitalises the skin and delivers optimum moisturisation for all-day suppleness.
2.   Give you firmer skin with a visible improvement in skin clarity.
3.   Also increases your skin's ability to retain moisture.
4.   Enhances and improves your skin texture, with minimised pores as a result.
Tip: Apply generously onto a cotton pad and gently pat onto your skin every morning and night, after the use of an emulsion. You can also use this as an overnight lotion mask for intensive moisturising to soothe dry and sensitive skin.
Decorte Liposome Treatment Liquid, RM378.40 for 170ml, is available from September 2015 onwards at all Decorte counters.